In Local Booking Manager you can add extra information about the boat that can be sent in the Price quote in addition to the general info, extras and discounts.

Open Work > Yachts and click on the boat to select it (1.). On the right, find the Extra info field (2.) and enter extra information about the boat (3.) that can be a plain text or a link. You can also enter translations for languages other than English (4.). Click on Apply (5.) to save the information.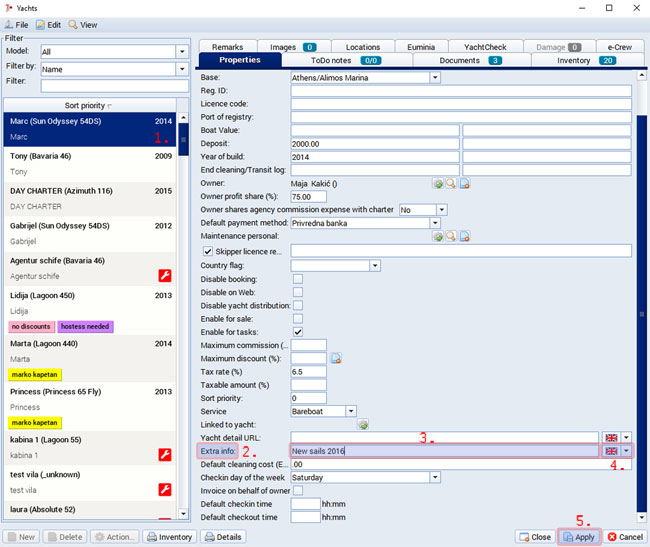 Once you entered the Extra info, it will be shown in the Price quote (1.).