Booking manager allows you to setup individual login data for each of your operators for better tracking of reservation histories.
Creating Individual Login Data
Enter the Address book and select Staff under Groups in Filter (1.). Press New (2.) to enter the staff member. When entering data the most important information is the E-mail (3.) because it will serve as a username for the system.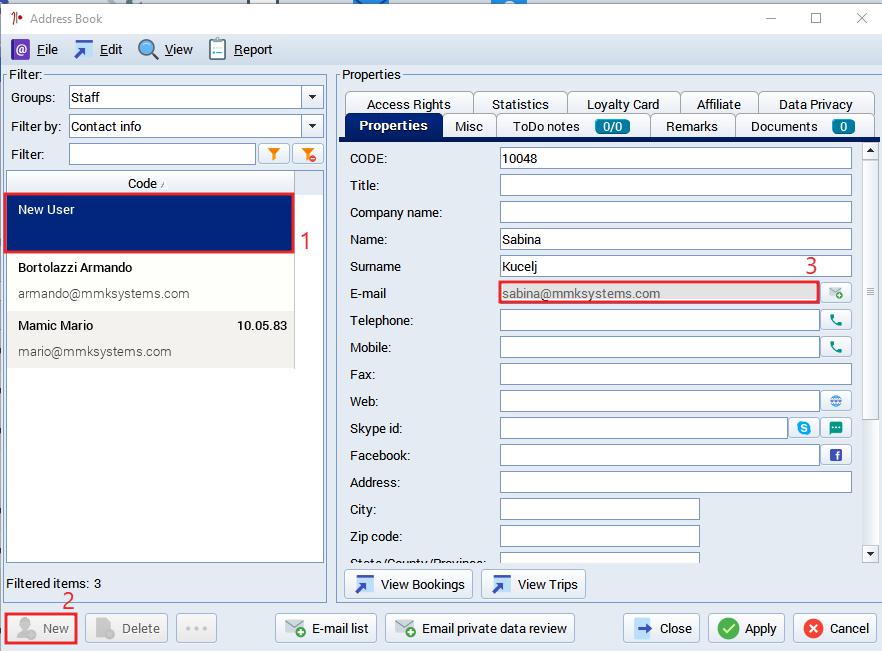 Now click on Misc (4.) and enter the Password (5.). Press Apply (6.) and repeat as many times as you have Booking Manager operators. Press Close (7.) when you are done.