When Options expire in Booking Manager they change the status to Expired options, but this change in status does not free the boat for a given period so the expired options have to be deleted manually.
The reservations differ according to reservation type. Usually, they are of 2 types. Classic is the reservation opened in local LBM and Internet, which are reservations that entered the system online.

If there is a large volume of options it can be an everyday job to delete all expired ones.
This is why the system has the option to delete expired options automatically and it can be set do delete them according to reservation type.
Setting the Automatic Deletion
From Booking Manager main screen open Preferences > Web search engine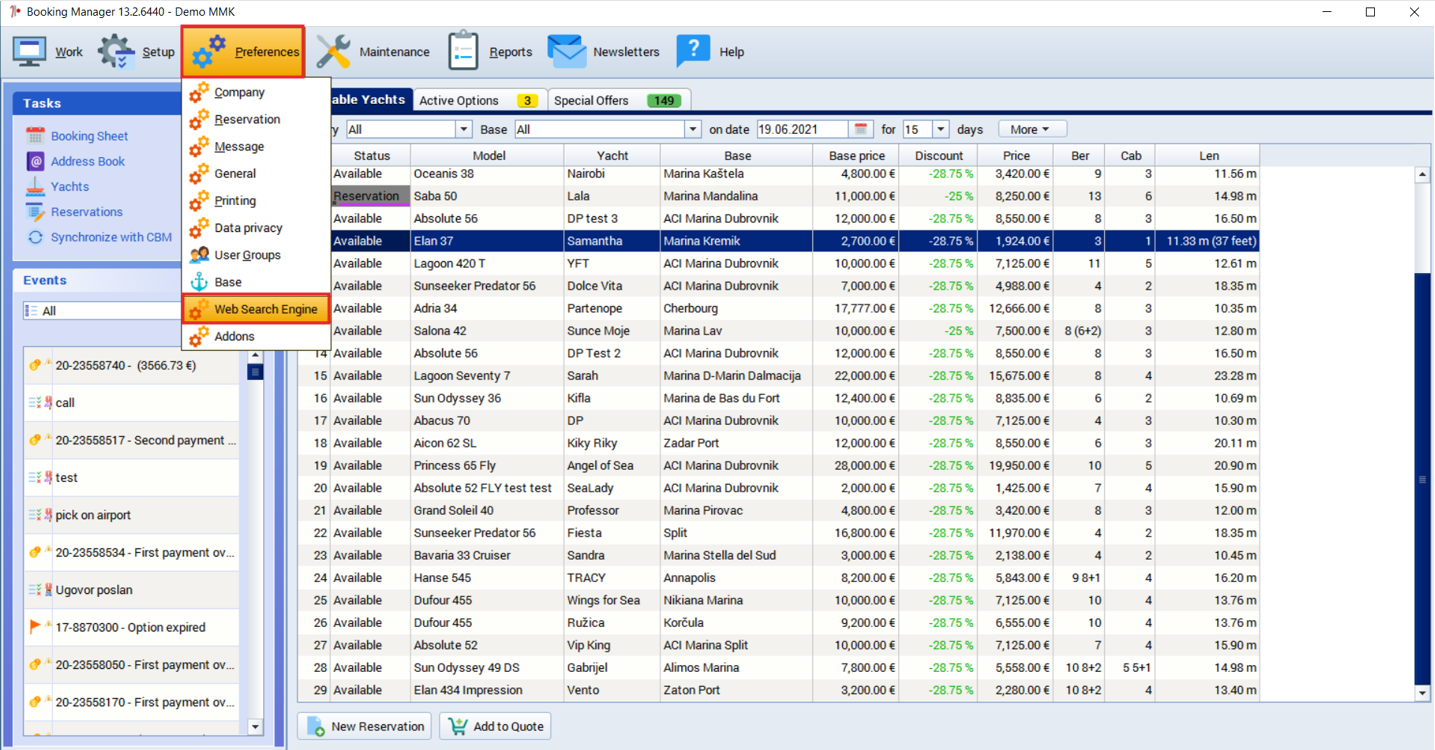 Under the Defaults tab, you will find 2 checks. When they are unmarked agents will not receive e-mail about expiring options.
The first one, Delete expired options on the web -when checked, delete automatically options that were created online (reservation type Internet).
The second one, Delete expired options on LBM- when checked, deletes automatically options that were created locally in the system (reservation type Classic).
You can set the Time Period for deleting expired options Default time is set to 00:00, but can be set at any hour of Central European Time
Press Apply when done