Booking Manager allows you to print agency commission confirmation, in case Agency didin't send it
How to adjust Invoice for Agency Commission
You can choose if you want Invoice number on Agency Commission confirmation or not
Go to Preferences-Reservation-Invoice
Select Generate Invoice number on Agency commission confirmation
Click Apply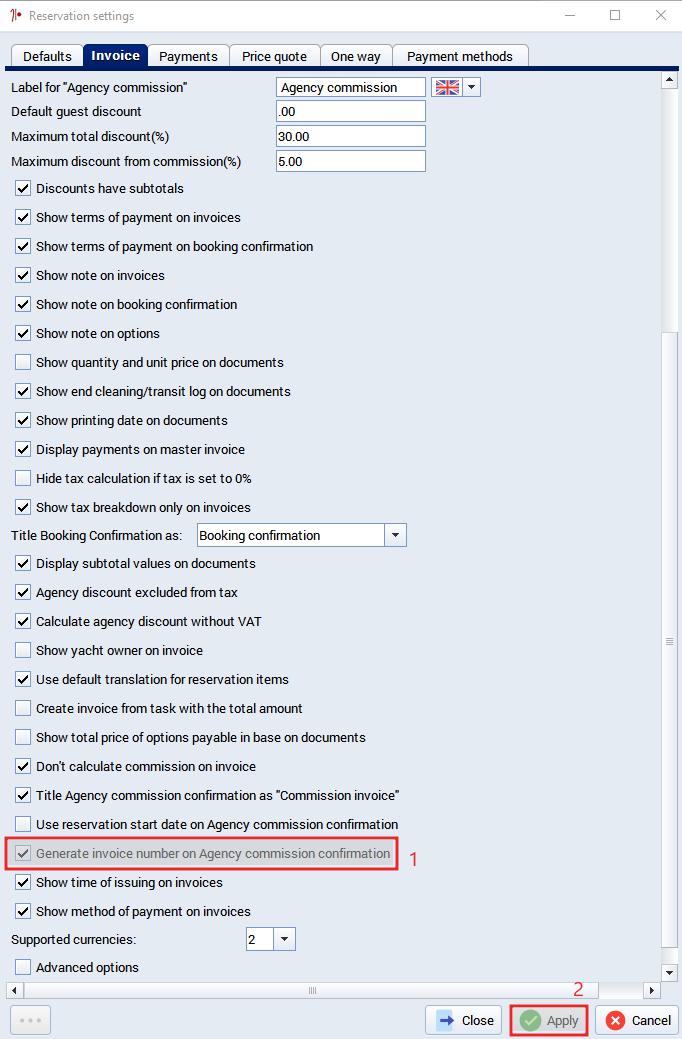 How to Print the New Agency Commission Confirmation
This can be done in the following way:
Open Reservations and mark the Reservation for which you want to print the report.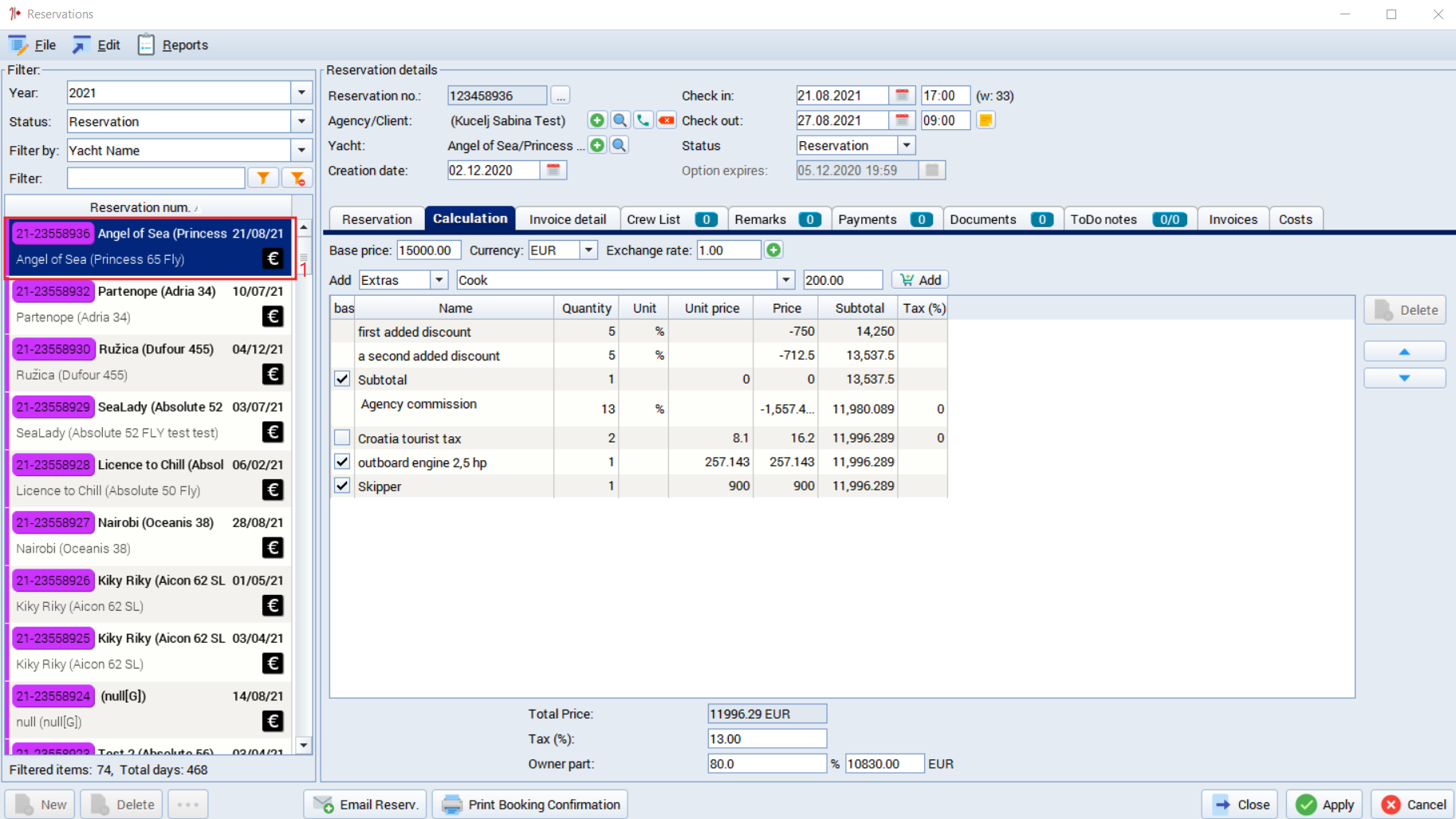 2. Go to File and click Agency commission confirmation to open the preview of the report.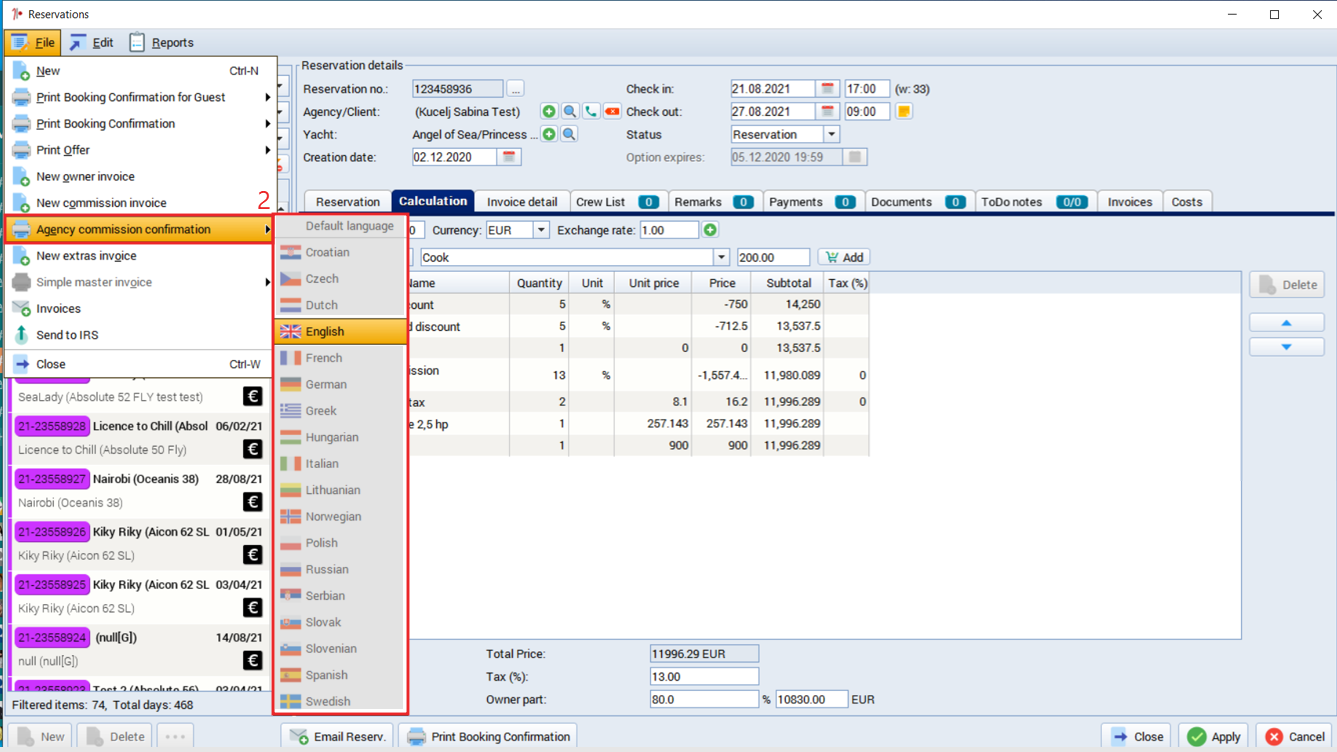 The document will open in standard Booking Manager preview from where it can be saved as
PDF
Printed
Mailed directly to the agent for confirmation.