Booking Manager enables you to assign your staff members individual username and password. With that individual data Booking Manager will be able to keep a record of who changed what on each reservation.
Entering a new staff memeber in the Address book
Once you open Address book select in Filter > Groups > Staff (1.) and press New (2.). This will automatically assign the new user to Staff user group and give the user appropriate access rights.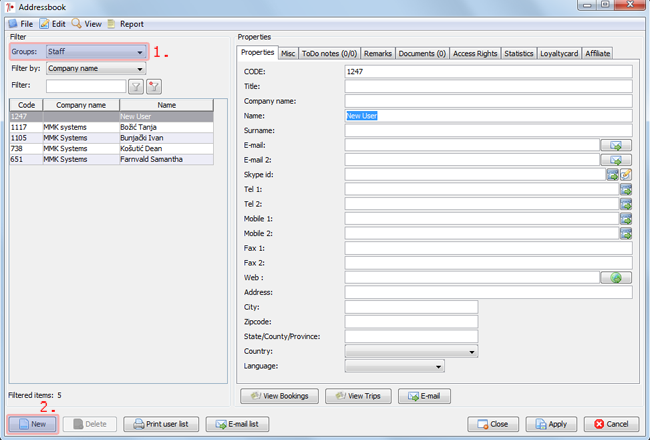 Now fill the data for the contact under Properties (1.), the most important piece of information is the e-mail address because this will serve as username. Press Apply (2.) when finished.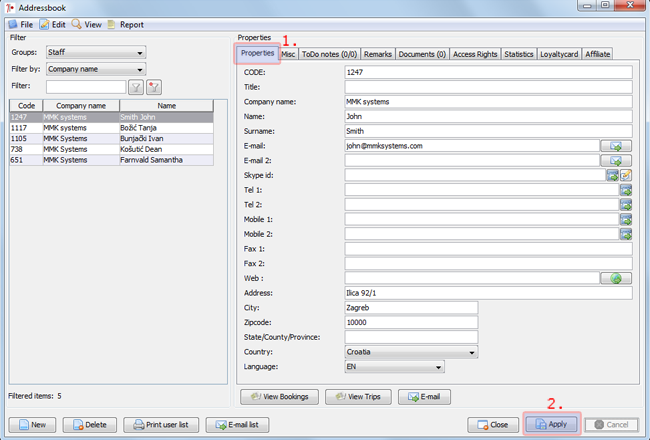 Adding the password to the contact
Once you have entered all the basic information of the contact switch to tab Misc (1.) and either write the password manually (2.) or have it generated by the system (3.) and press Apply (4.).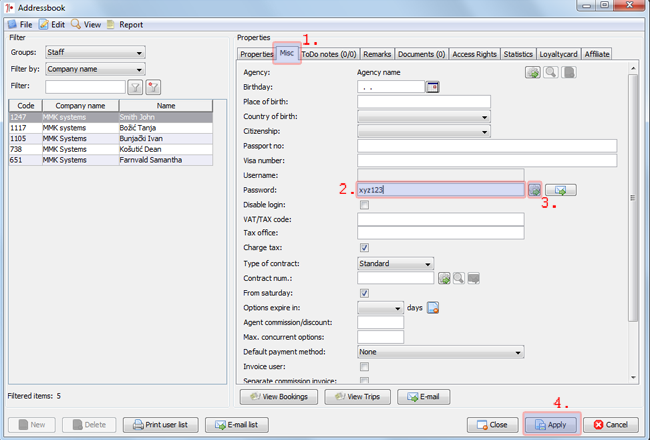 Adding exisiting contact to the staff group
If you want to add the existing contact to the staff group you will need to find the contact in the address book (1.) , click on the Access rights tab (2.) and then click on Add group to open a new window with list of user groups (4.).
Now select the group Staff (5.) and press Choose (6.)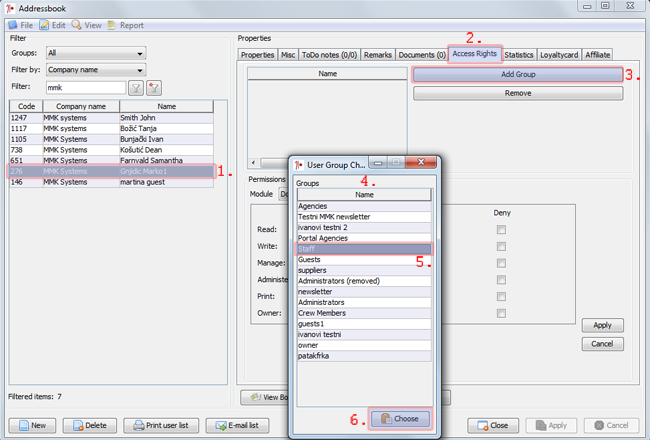 Logging to the system and history
Now that you completed adding the user to the Staff user group, in order for changes to become active you will need to synchronize with CBM, then all other installations of Booking Manager have to log in with the existing login data and also synchronize.
After everything is fully synchronized that user can now use his e-mail and password to log in to the system.
The new user data will enable the Booking Manager to keep history of changes that the user made to the reservations.
You can access the History by clicking on the Reservation (1.) > Action (2.) > History (3.)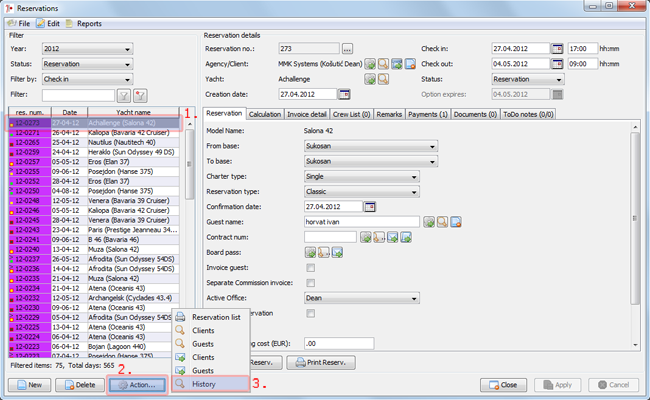 Once you access the history log for the reservation you will be able to see all changes made to the reservation and who made them, when and from where.