For special situations where you want to setup an offer that ignores maximum total discount option in the system, such as ultra last minute discount, Booking Manager allows you the option to do just that in the following way
1. Check Maximum total discount limit
In the Preferences > Reservation Settings > Invoice (1.), there should be a maximum total discount (2.) option set. Please check if this option matches your company conditions. Usually companies set this to a maximum of 15 to 20 percent.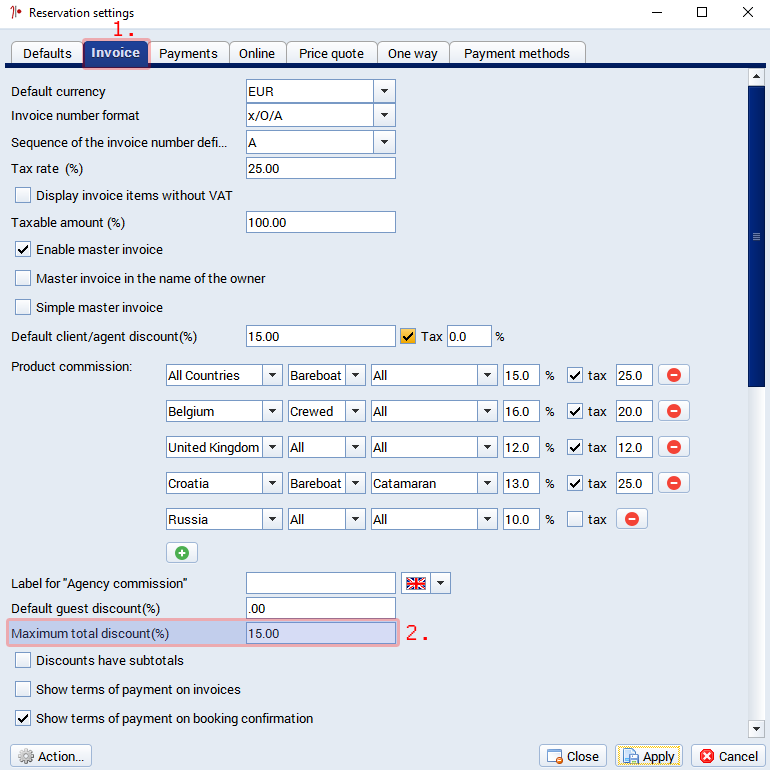 2. Setup your special offer
In Setup > Discount Editor you are able to create a new Discount/offer and, under Advanced set a special rule to exclude other discounts (1.) while this offer is valid, ignore the maximum total discount (2.) and select particular boats if required.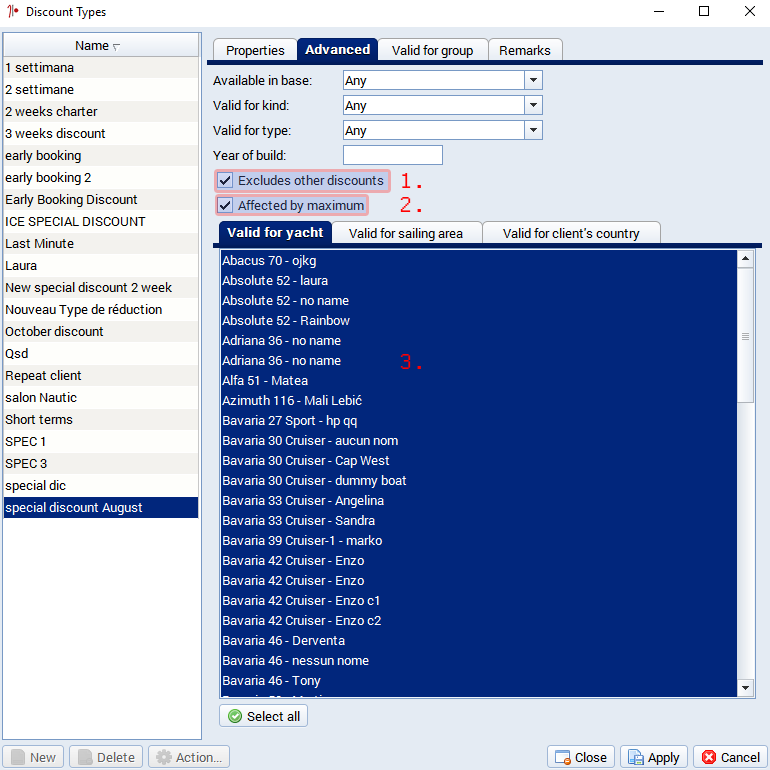 3. The result