Local Booking Manager has the ability to import prices from one boat to another if they share the same season group.
This is very useful if you have a fleet of same boats with the same price.
Open Setup >
Prices and select a boatfor which you want to import the prices and
Click on Import prices
You may import prices from any boat that shares the same Season group

Next, in the popup window, select the boat from which you want to import prices from the select
Select Apply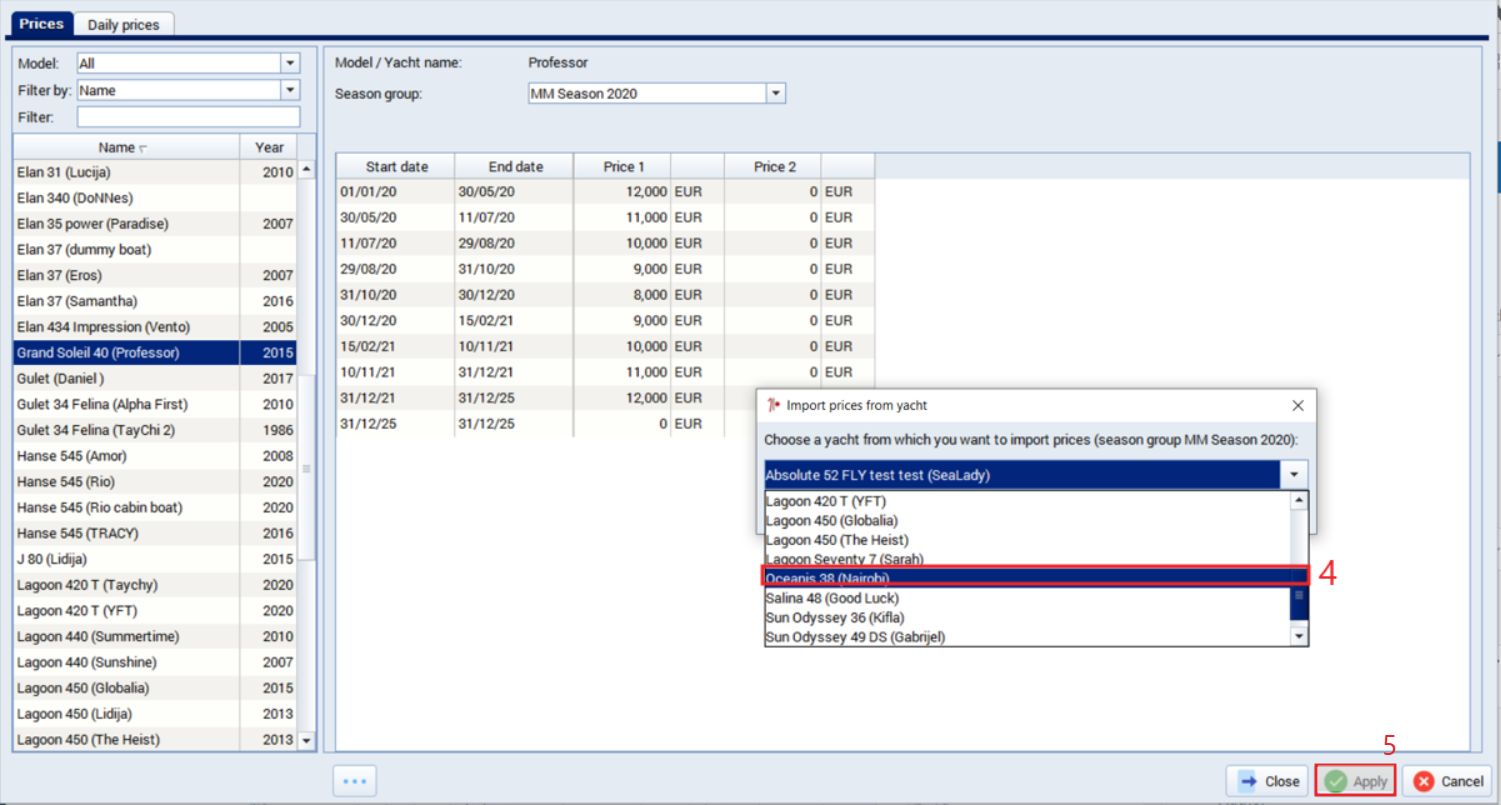 Final step is to confirm whether you are sure that you want to import the prices by clicking Yes
You can also click on No
After clicking on Yes the prices will change.