Local Booking Manager is a powerful and flexible invoicing tool that allows you to issue invoices for advance payments, storno of invoices and final invoices for the complete service from one place.

Traditionally, invoices for advance payment were created at a moment when a partial payment for the service has been received and was cancelled in a separate document once the service started and the final invoice has been created for the client. This resulted in three new documents: one final invoice and at least two storno of invoices that needed to be forwarded to the bookkeeping.

To reduce the number of documents that are generated, Booking Manager allows you to create a final invoice where initial advance payment invoices are automatically deduced, so there is no need for separate storno invoices as before.

How to set up the new kind of invoice?
The first step is to activate a new kind of invoice in the Preferences >Reservation Settings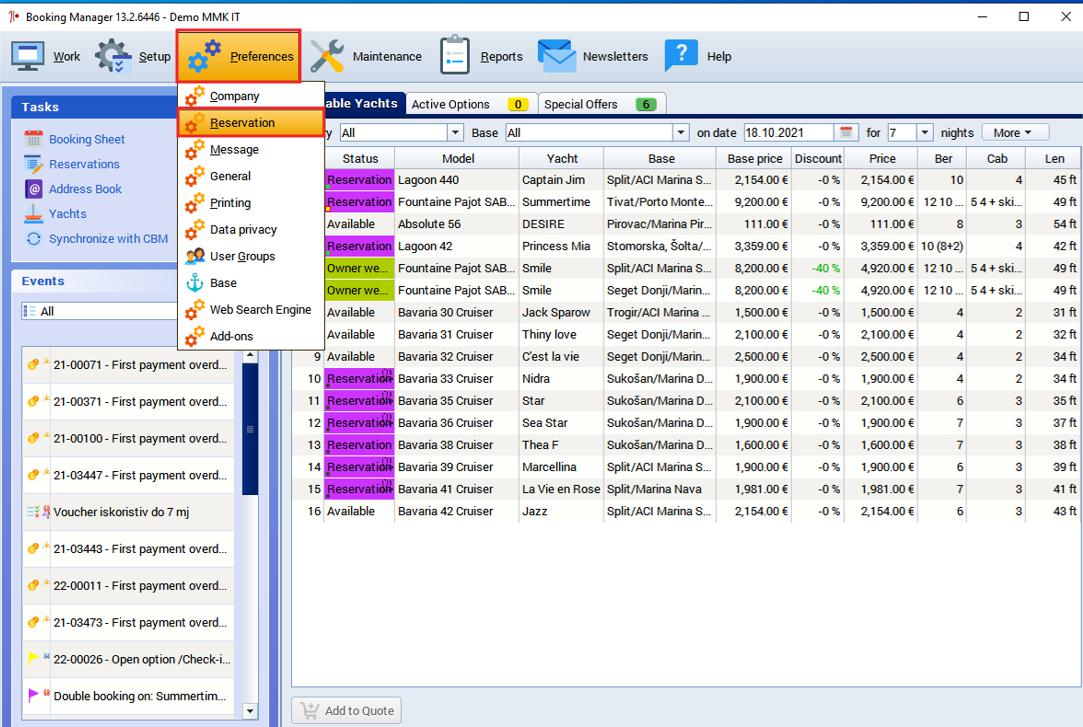 Go to tab -Payments
Find the field- Master invoice generates storno
Select- On Master Invoice
Choose-Apply

After this step, all new final invoices will automatically deduct all advance invoices on the calculation.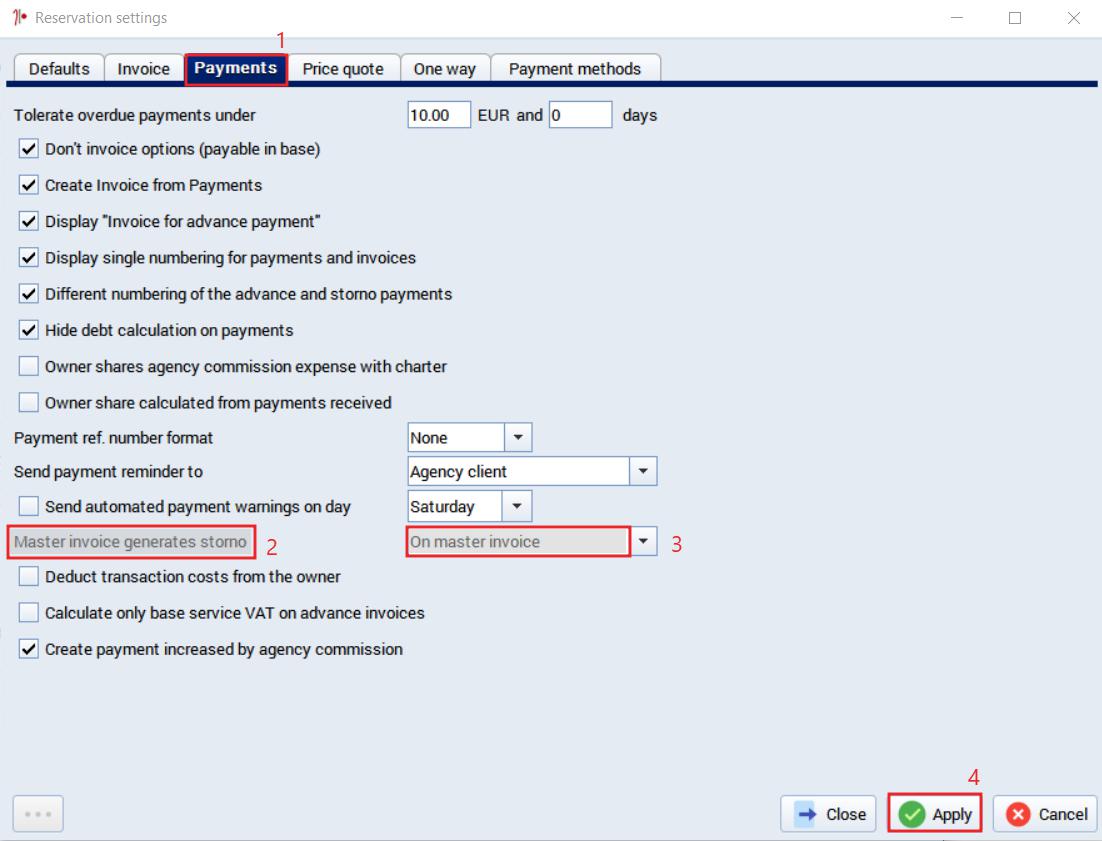 For a typical reservation with two advance invoices and one final invoice, the final invoice will look like the picture below.
The new elements of the invoice are VAT correction items according to payments already made
VAT difference and total that remains to be charged to the client