Local Booking Manager allows you to add the link to yacht details page in price quote.
How to Activate Link to Yacht Details Page in Price Quote
In order to activate the link you need to go to Preferences > Reservation settings
Select Price quote
Place a check on Always send a link to yacht details page in price quote
Press Apply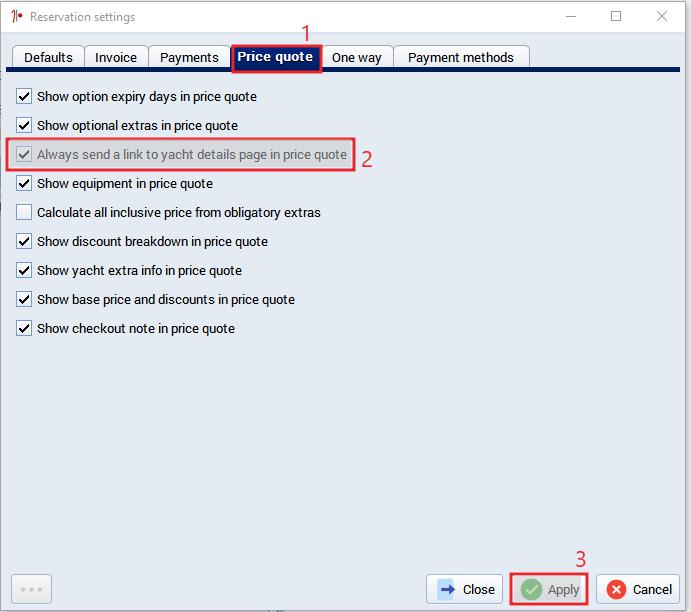 How to add Yacht Details Link to your Price Quote
If you want you can link the yacht detail link to your own website.
Go to Work > Yachts
Select a boat
Enter the web address in Yacht detail URL field
Press Apply
This will then link the more info link to your boat detail page.
Repeat this for each boat in your fleet to link them all.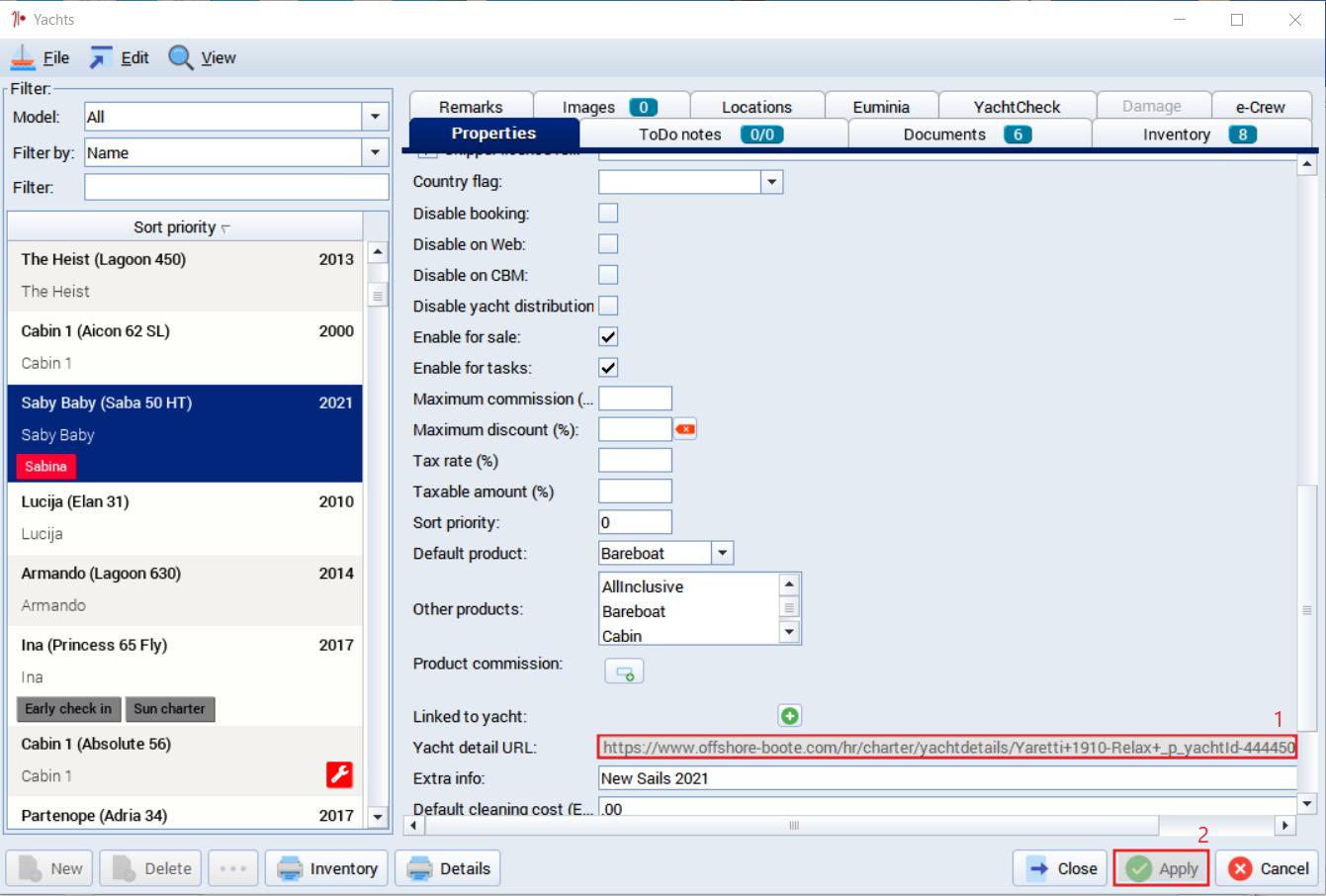 Once you activated the link in preferences, the more info link (1.) will appear in the quote.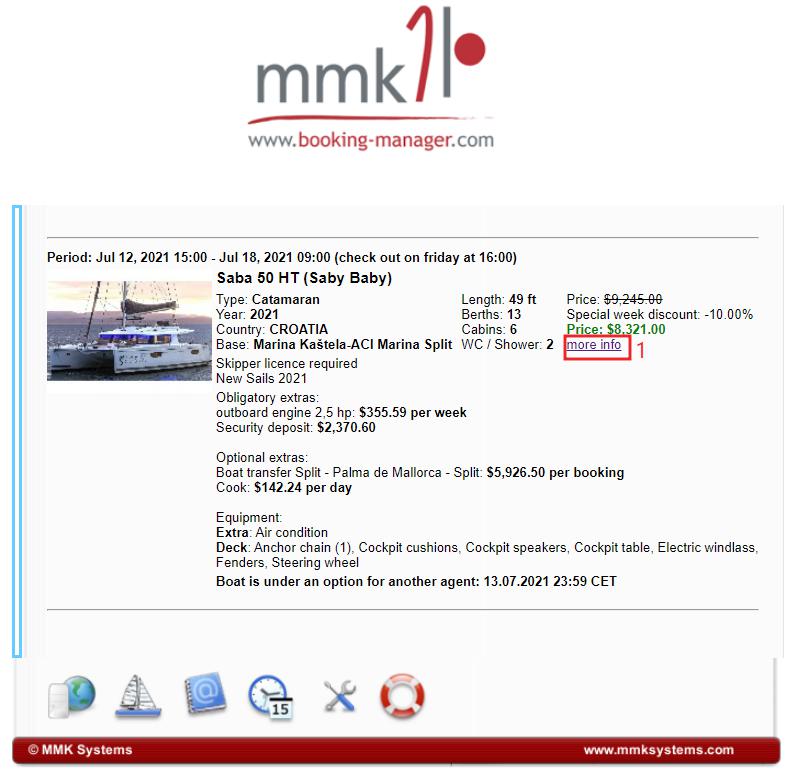 By default the more info link is linked to yacht details page on www.booking-manager.com, but if you entered the yacht detail URL on the boat it will be linked to the boat page on your website.