With Local Booking Manager you can create various financial reports and track your yacht performance, cash flow, agency and direct bookings, statistics per countries and many others.

One of the more useful reports you can generate thru the System is a finantial performance report which also shows the conversion rate per each boat/client by giving you the information on how many requests you had per each confirmed booking.
One such report that shows the conversion rate is the Agency financial performance report.

To create it go to Reports (1.) > Agency financial performance (2.).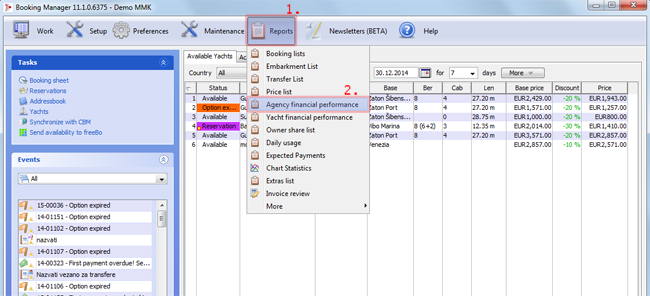 Next, in Report Wizard, set the Report type to be Conversion rate (1.) and other parameters if required.
In this example Period type is set to year (2.), chosen year is 2014 (3.) and Client type is set to Agencies (4.) sorted by Name (5.)
Once the parameters are set click on Create report (6.)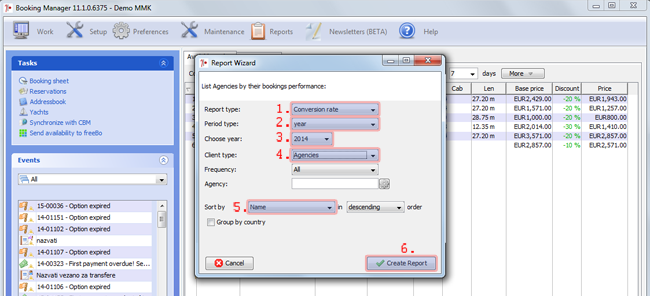 Result is the report which in first 3 columns in each row shows:
1. total number of requests made by the agent which includes opened options, expired options, canceled options
2. number of confirmed reservations
3. Conversion rate percentage ratio