Booking manager system has filter added in the Address book that enables you to enter and then filter your clients according to first contact.

First you need to fill the first contact field. Go to Address book, find and select the contact (1.) and click on Misc tab (2.).
Next, find the First contact field where you have 2 options, either select one of the 3 selections in the drop down (3.) or you are free to enter any other way of first contact by typing (4.).

Press Apply (5.) to finish.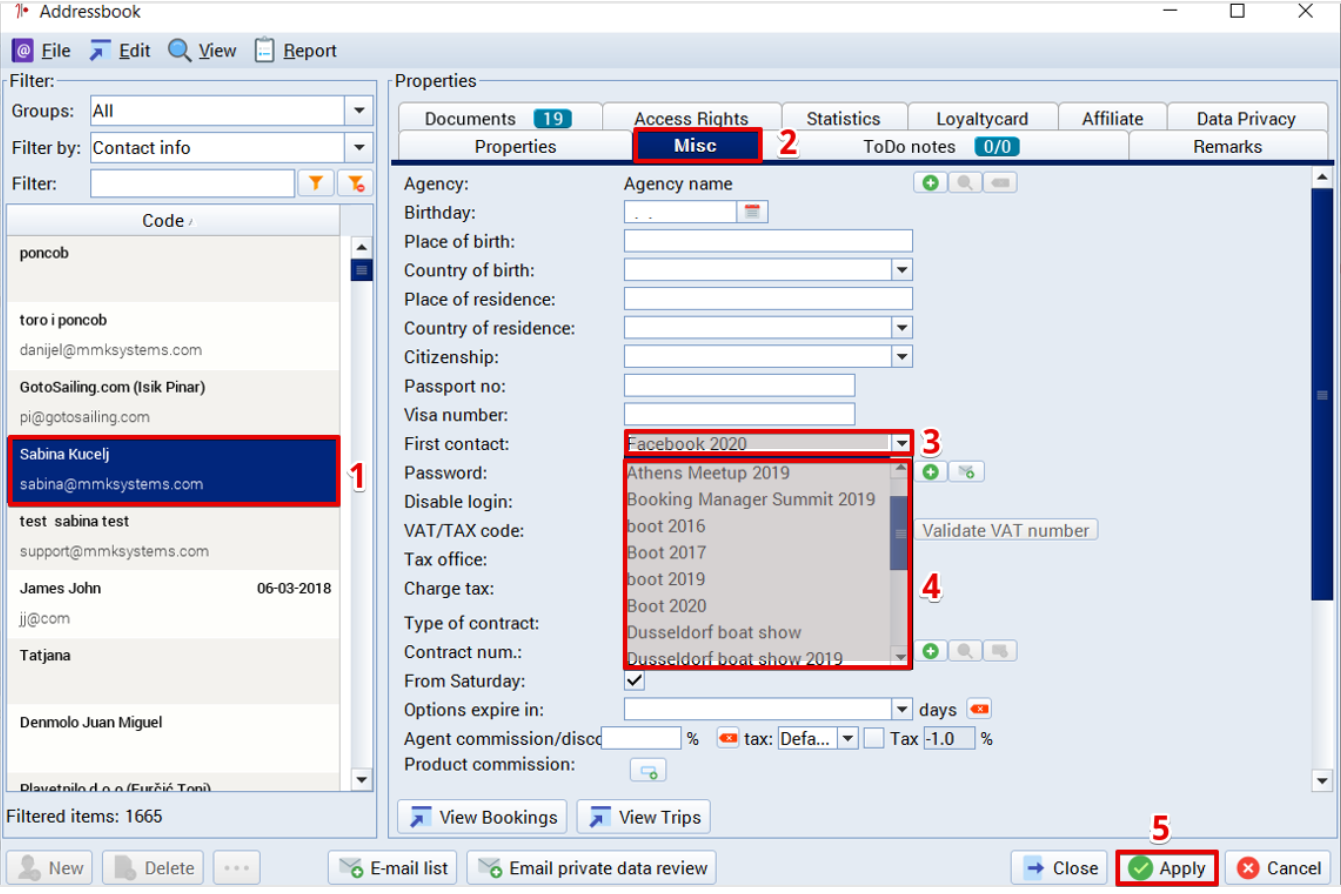 When you have First contact information entered into the address book you can switch Filter by to first contact (1.) and enter the first contact name into the Filter field (2.) to find the contact and the first contact column appears (3.) that displays First contact entries.