Local Booking Manager is able to detect and alert you if you are missing important information on your boat or boat model.
If you notice a red icon (1.) on your boat in Work > Yachts, that indicates that LBM detected missing information.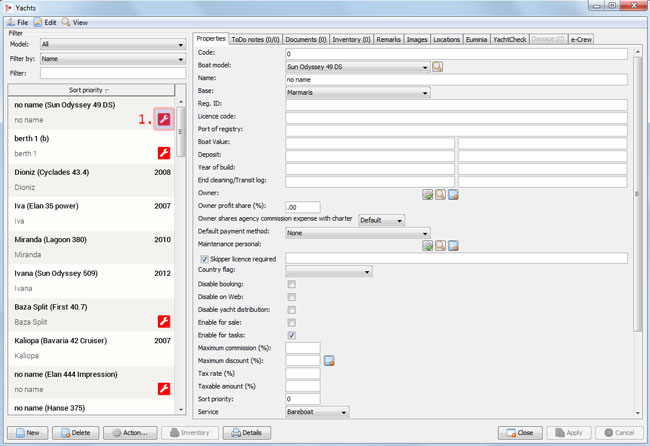 First important information that is missing in this example is the Year of build (1.) Enter it and press Apply (2.).
If the error icon is still there that means that the boat is missing the information on its parent Boat model.
In that case press the magnifying glass icon (3.) next to Boat model selector to inspect the model information.



When you click the icon the Boat model window will open with the model already selected. The system will trigger the error is any of the following information is missing:
1. Length Overall
2. Berths
3. Cabins
4. WC/Showers
Enter the missing information and press Apply (5.)



When all the information is correctly entered the error icon will disappear from the boat.