Local Booking Manager allows you to setup discounts and lets you choose whether you want to add the discounts manually or to use a trigger so discounts are applied automatically depending on the trigger type.
The discounts are managed in Setup (1.) > Discount types (2.).



When you open a new discount it will have Trigger type set to No trigger by default which means that the trigger has to be placed on the calculation manually. This kind of discount is usually used for boat show discounts or regular client discounts.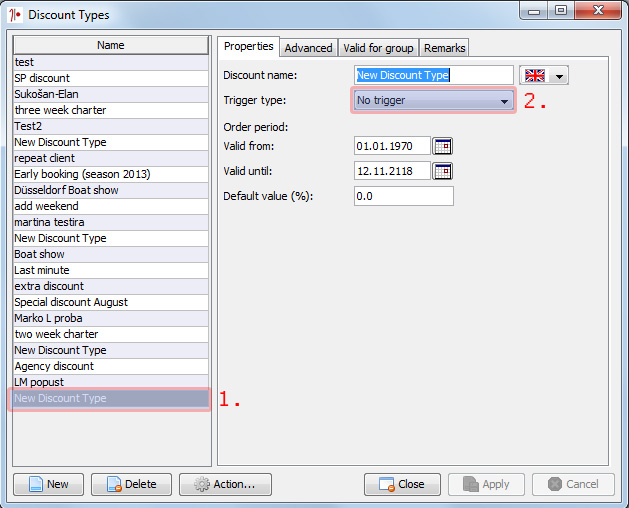 However if you want the discount to be applied automatically according to a certain criteria then you have 4 triggers available:
Each discount can be set to be valid only for certain boats, whether it excludes other discounts or whether it is affected by maximum discount or not.
The maximum percentage of a discount can be set globally for the entire system and it can be defined individually per boat as described in here. When you set the maximum discount on the boat, that will override the maximum discount set in Reservation settings.