1. Finding the Seasons
To enter the seasons you will need to go to Setup (1.) > Seasons (2.)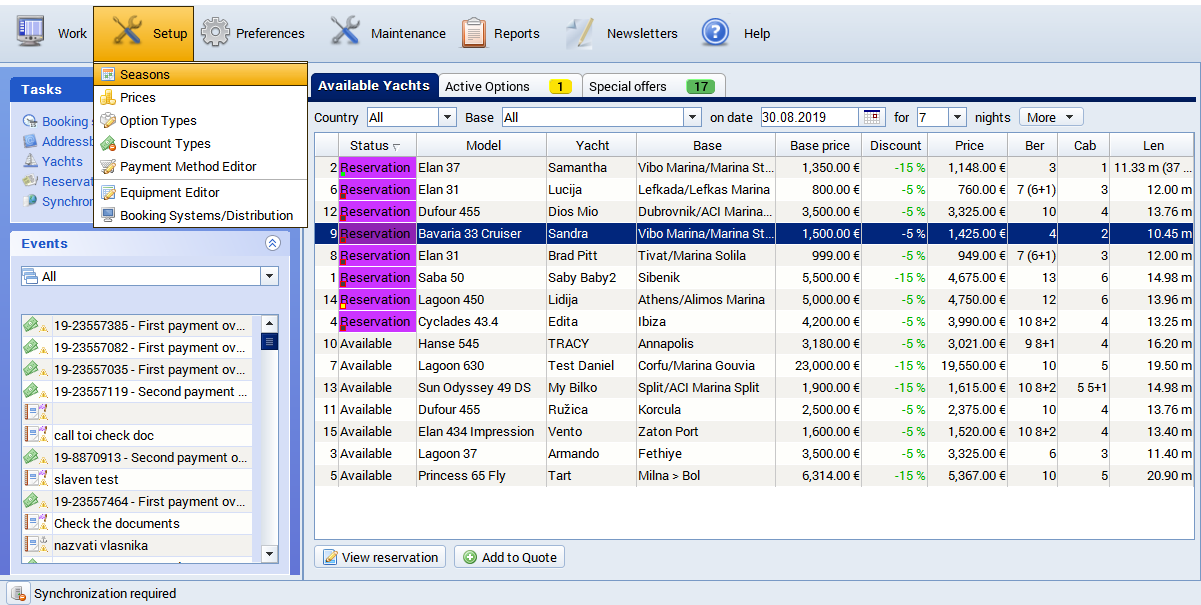 2. Adding Seasons
Next step is to select already existing Season Group (1.) and continue the sequence of dates into the new year by pressing the New season (2.) button.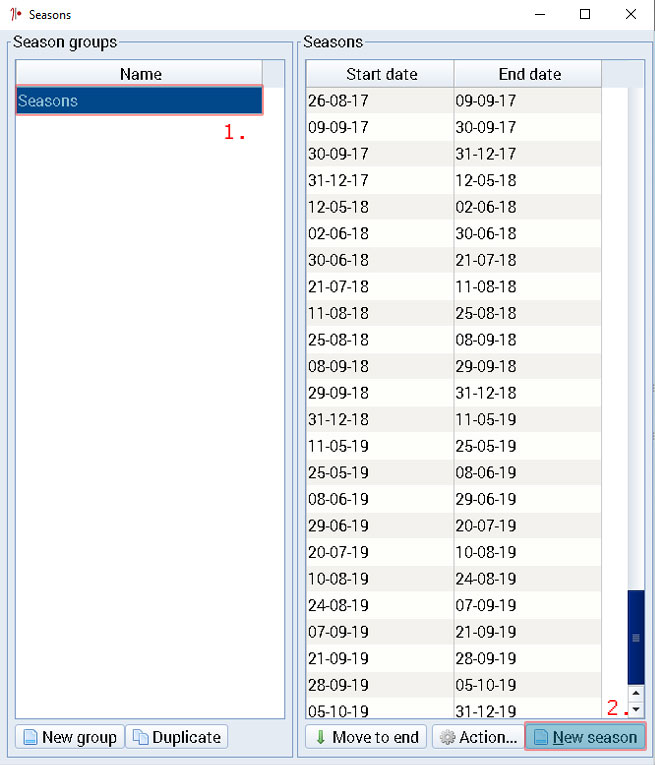 The new opened season will start on the same date the previous last one ended and end on December 31st of the same year it's start date is in. In order to complete the new season you will first need to double click on the End date (1.) field and click on the calendar icon.
When the Calendar (2.) opens find the appropriate date and click on it. This will select the end date for the season and close the calendar.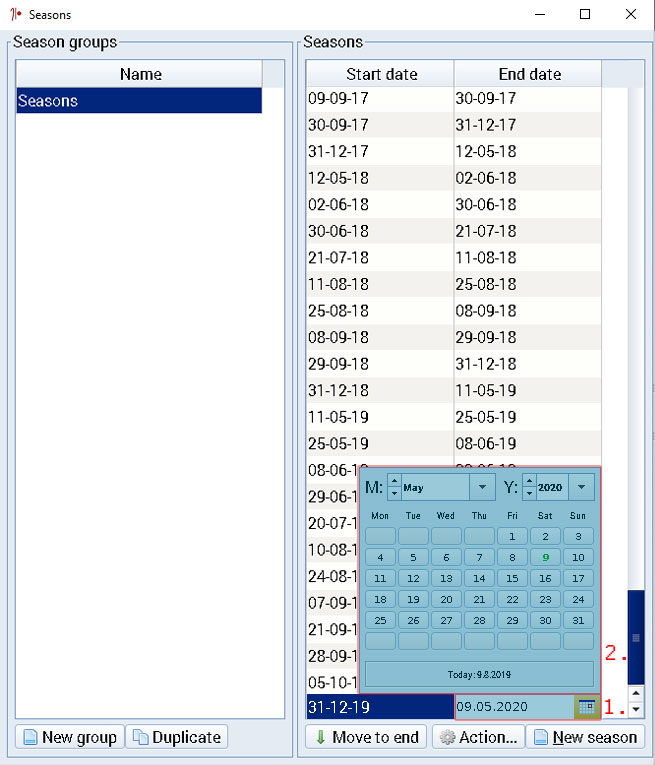 3. Completing the Seasons
Now all you have to do is keep adding seasons (1.) in the same way you added the first one. Always add them one by one so that the End date (2.) of the previous season will become automatically the Start date (3.) of the following season until you are done.
IMPORTANT NOTE: Season groups and Seasons should always be carefully added because there is no way to delete them.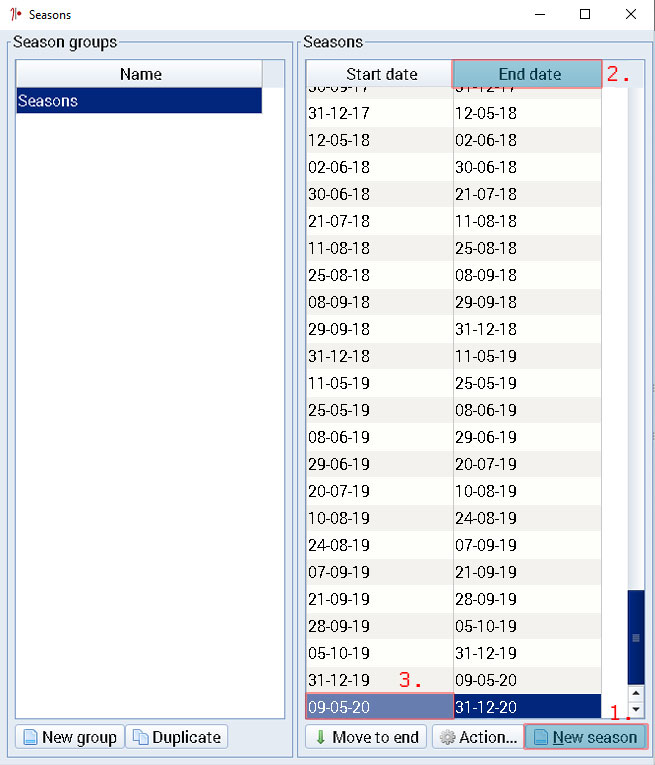 Second step is to enter the prices.
1. Finding the Pricelist
To enter the prices you will need to go to Setup (1.) > Prices(2.)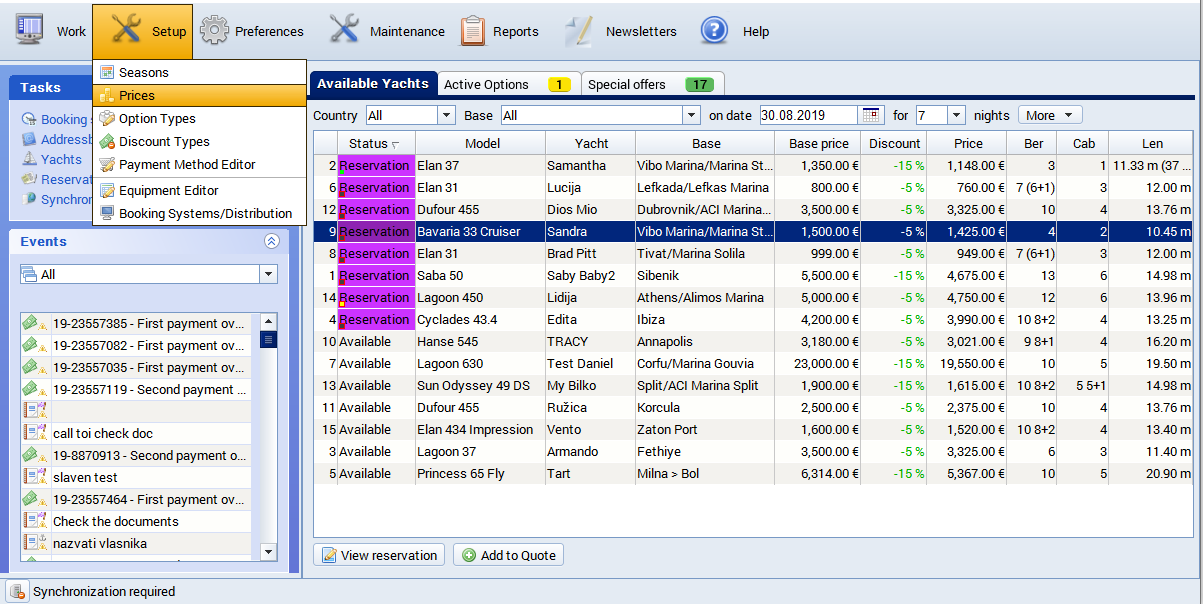 2. Selecting the Boat
Once in Prices you can use the Filter (1.) to find the boat by name. Then you click on the boat (2.), all the newly added seasons are there with the price of 0 (3).
NOTE: If your boats have prices for the existing year, do not change the Season group because that will remove the current prices from the system.

3.Price Entry in Booking Manager
Once you selected the boat click on the season row (1.) and then double click on appropriate field in the Price column (2.) and enter the price. Confirm each entry by pressing the Enter key on your keyboard.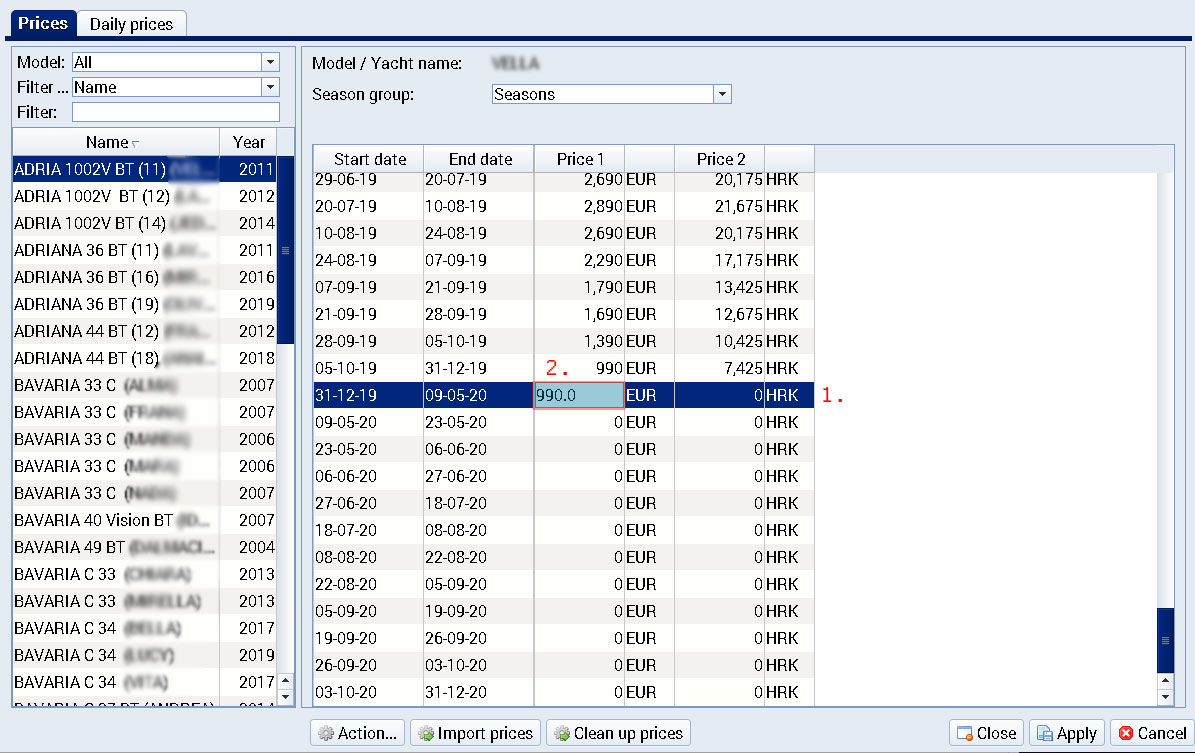 Note about the currencies: Booking Manager supports every world currency in the system and it allows you to enter your prices in the currency of your choice. It also allows you to have a parallel pricelist in a secondary currency. Invoices in all other currencies will be calculated thru exchange rates that are managed in Work > Exchange rates