LBM in it's latest 10.2 version allows you to add documents and images to each particular task.

Open Maintenance > Tasks Editor, select a task (1.) and click on Documents tab (2.). and to add a document click New (3).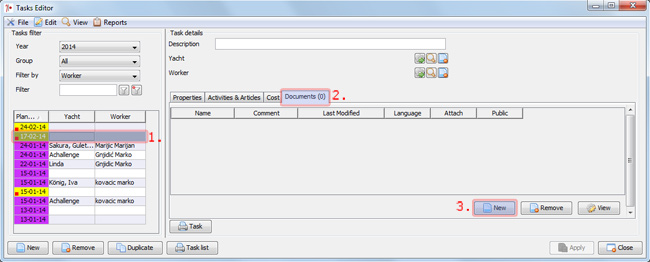 Select the desired document (1.) and click Open (2.).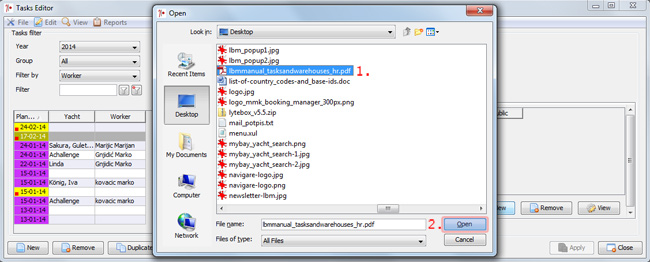 Enter the document description (1.) if required and press OK (2.).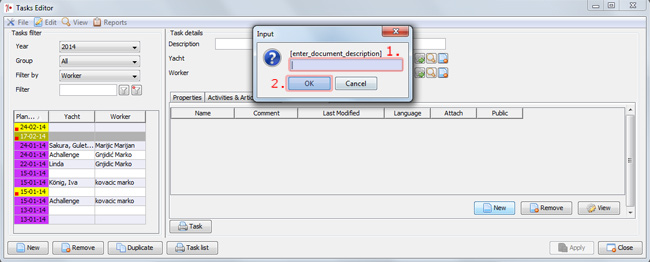 After completing the process the document appears in the list of documents (1.)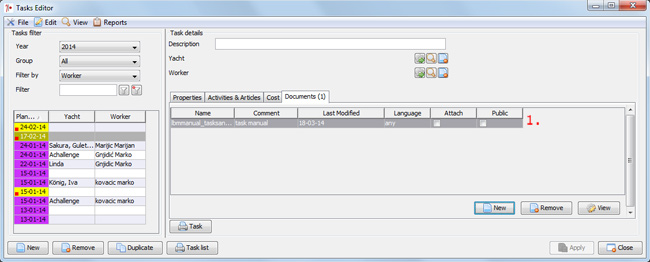 Thanks to the new feature you are able to show the details of work on a particular task and increase the quality of monitoring the tasks etc.