Once you have performed the search and found the boat you want to book in the Search Results, press Next (1.) to open the Booking request form on the boat you want to book.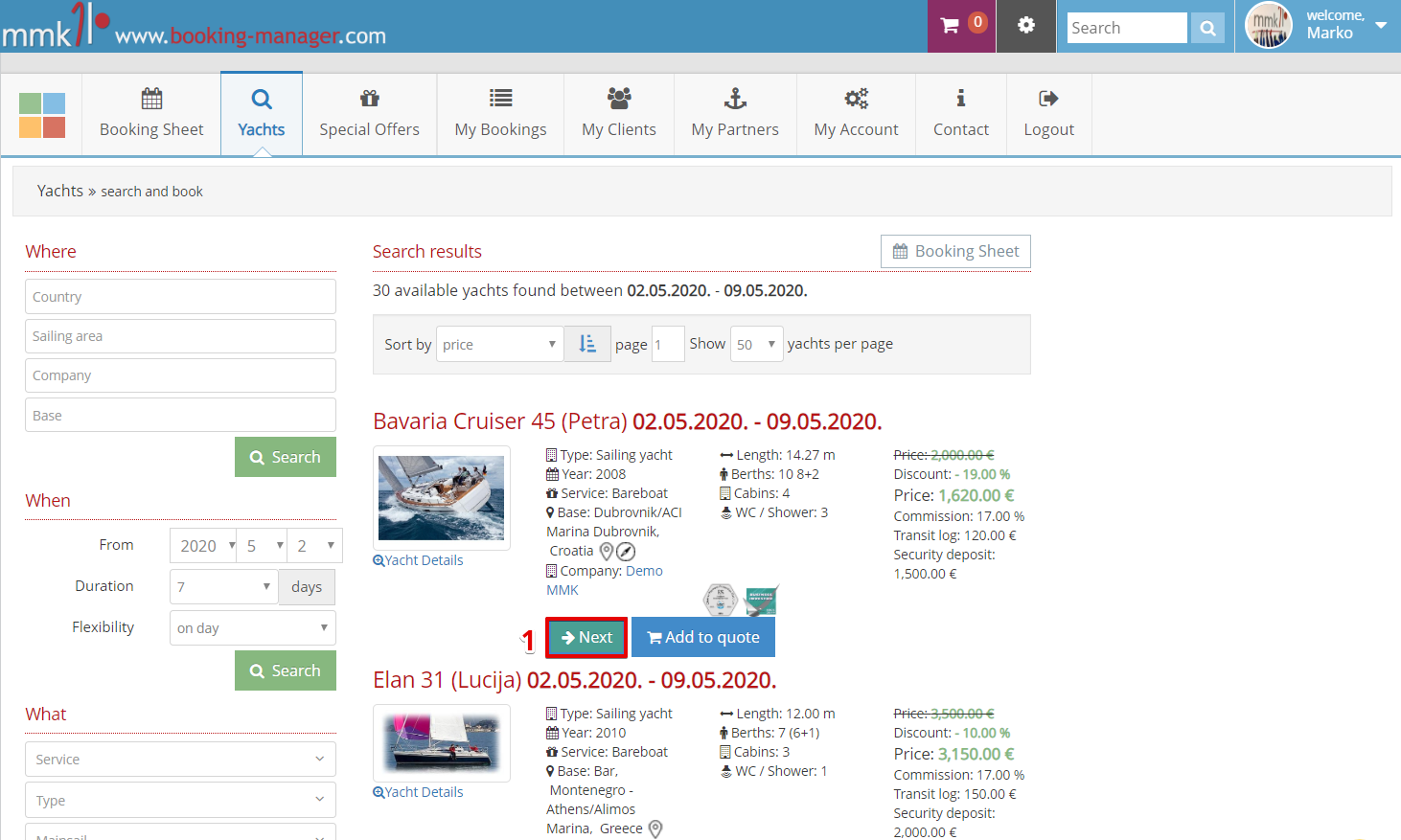 On the Booking request form you then select the number of crew (1.) add discount in addition to the discount that charter gave (2.) (Note that this discount you are giving on the amount of your agency commission).and you can select additional Optional extras (3.) to be included in the booking.
You can select the Payment method if you have several entered (4.).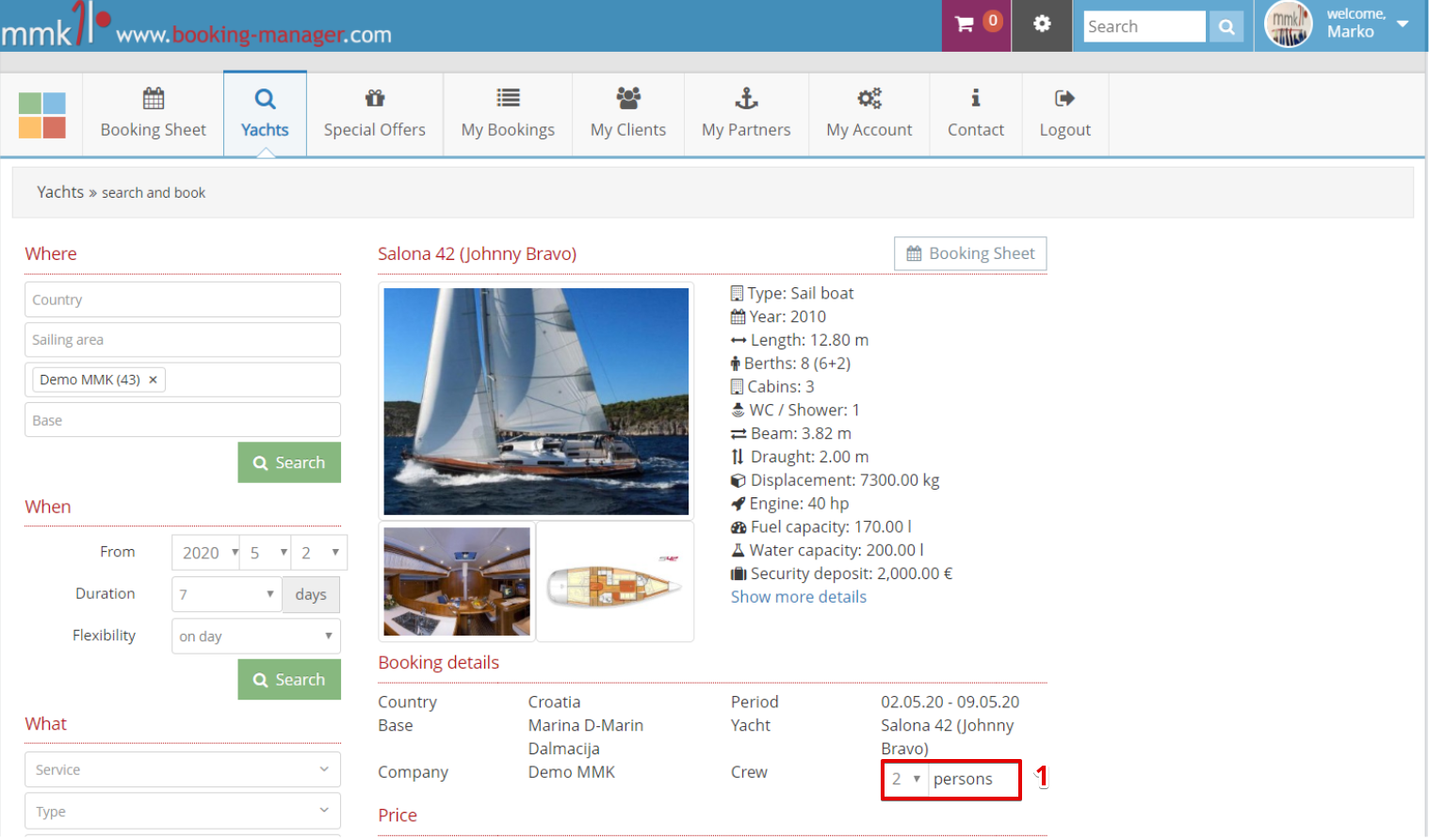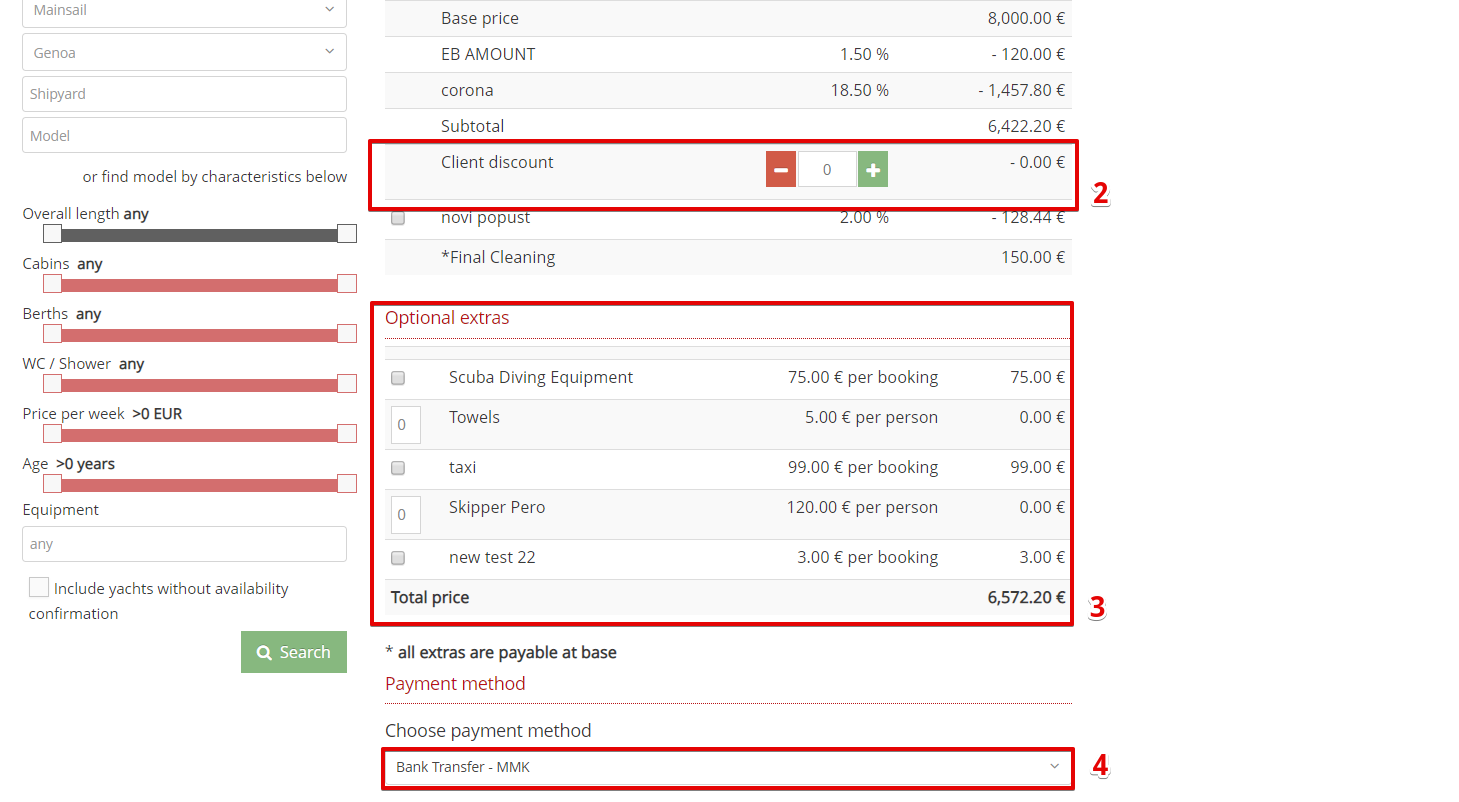 In Contact info you can either choose the existing client from the address book (5.), or Add new one (6.)

You can then accept Terms and conditions (7) and agree with Marketing consent (8)

Finally you can either send a Request, Open an option or make a Direct booking (9.).



Note that you can open direct booking for realtime boats only. Also note that if you are booking a boat with rare availability you will be able to send a request only.