When an agent makes a booking on the portal the charter company received automatic e-mails to their e-mail account set in the Company properties.

Now it is possible to set separate e-mail addresses for each base so that the base also receives automatic e-mails from the portal.

Go to Preferences > Bases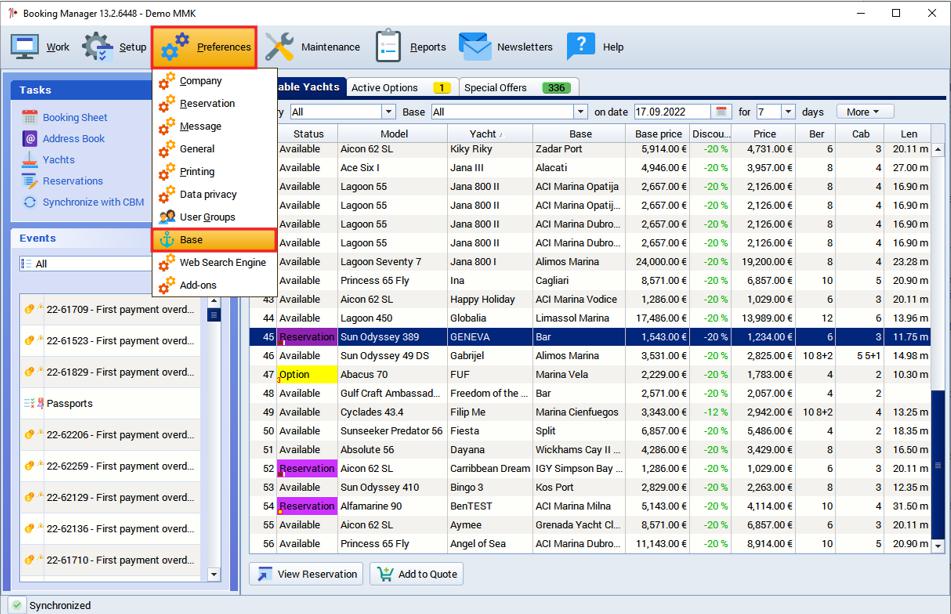 Select a base
Go to the e-mail field and write the e-mail address of the base.
Click on Apply when done.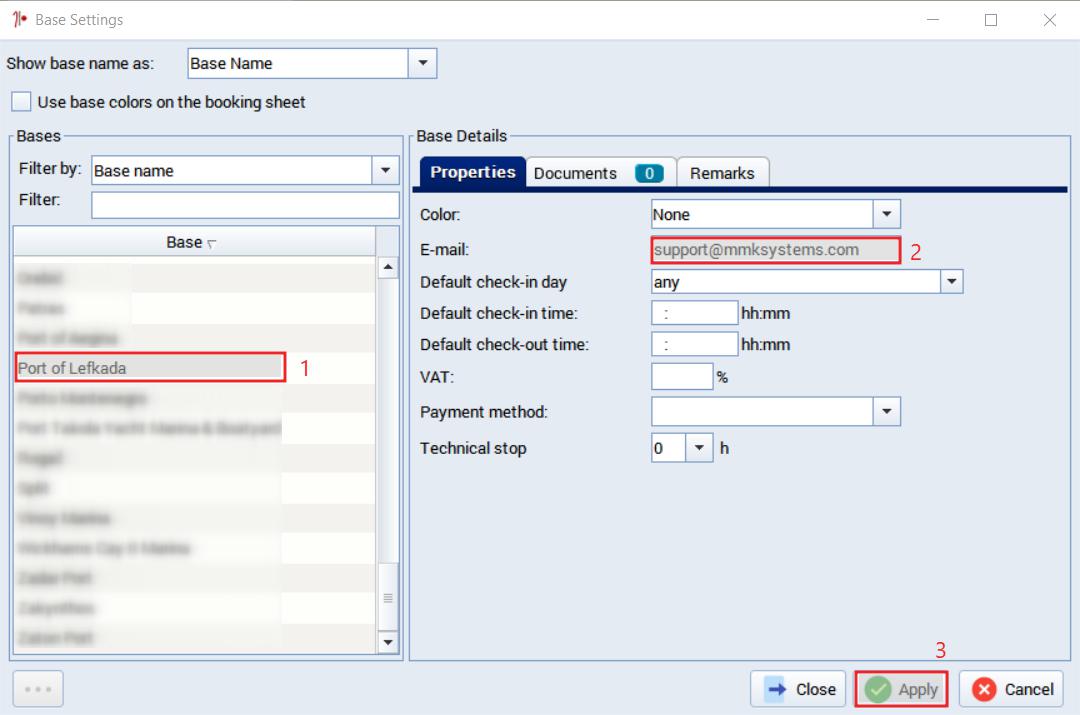 This enables the base to automatically receive an e-mail when the reservation has been created on the Booking Manager Portal