Booking Manager has the inbuilt capability to issue master invoice for a reservation in the name of the actual guest, even though the reservation itself was made by an agent, when it is required to do so.

In order to be able to send the invoice to the guest the guest must be entered into the address book.
When you have selected the reservation (1.), press on the icon (2.) to select the guest from the address book and place a check on Invoice guest (3.) and also on Separate commission invoice (4.) since Agency commission should not be visible on invoice if it is sent directly to the guest. Press Apply (5.) when done.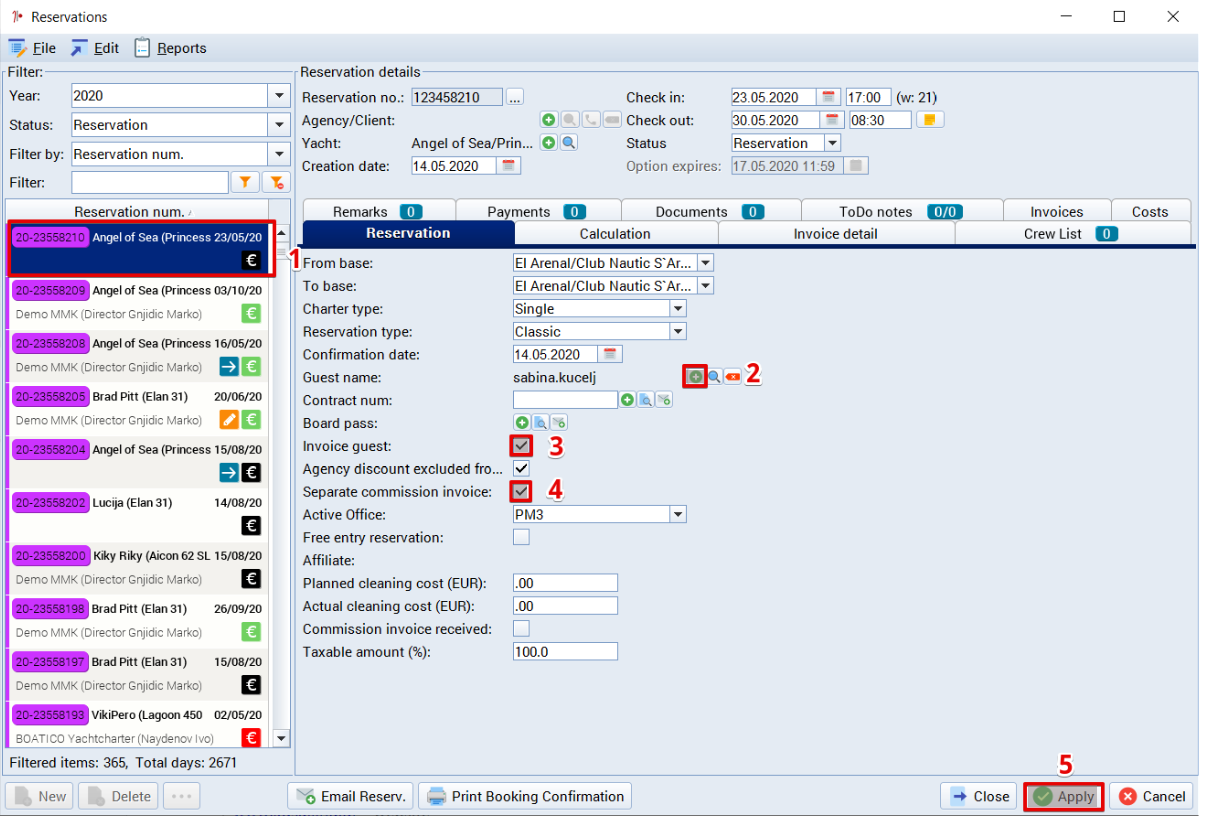 This way the invoice will replace the agent's information with the guests (1.), but agent's data will be also visible on the invoice (2.).