Booking Manager enables you to insert your base info documents to each base and attach them to e-mails when you send a quick price quote or reservation information from the Reservation editor.
Inserting the Documents into the System
In order to enter the documents, you need to go to Preferences > Base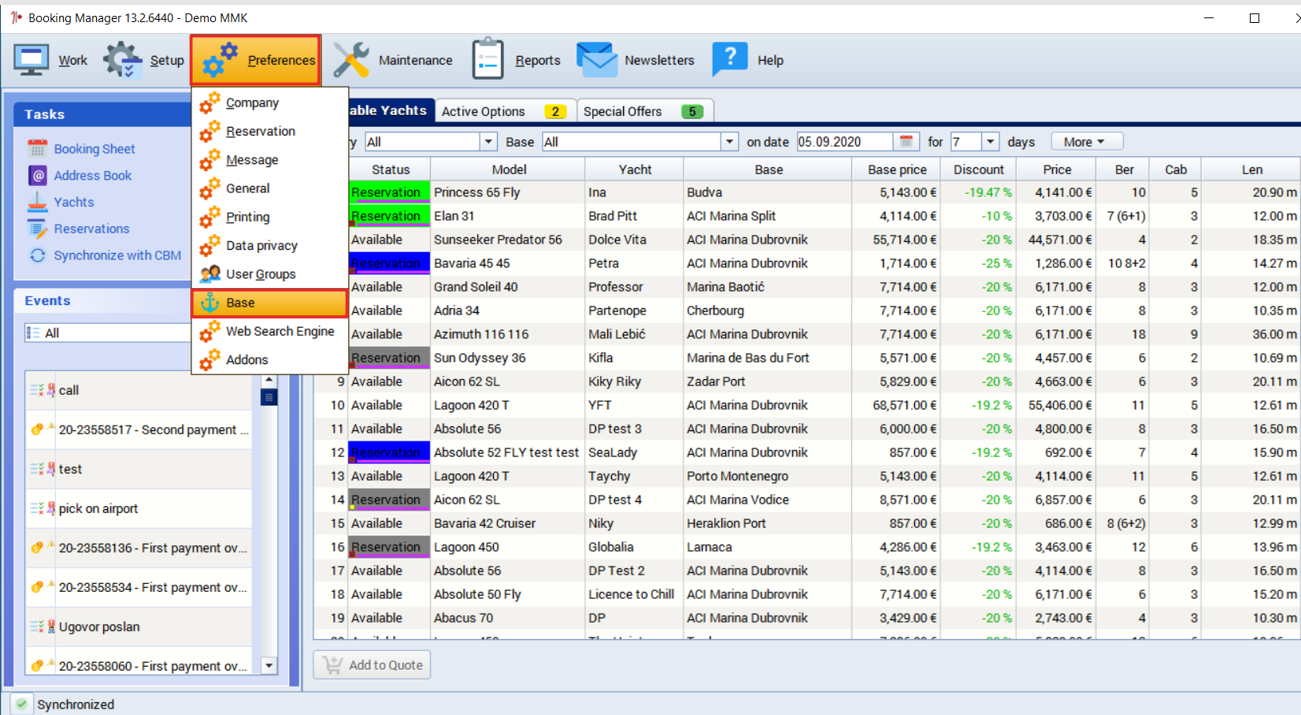 Select a base for which you want to add the documents
Go to tab Documents
Press New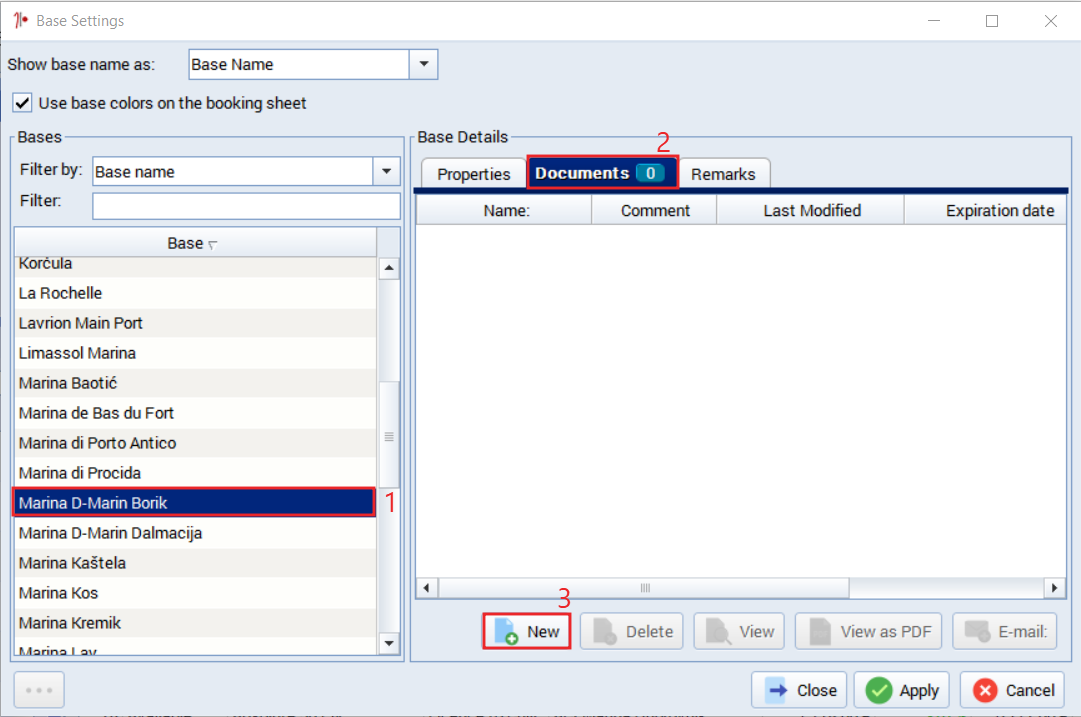 4. A new window will open where select the document from your computer.
5. Select Open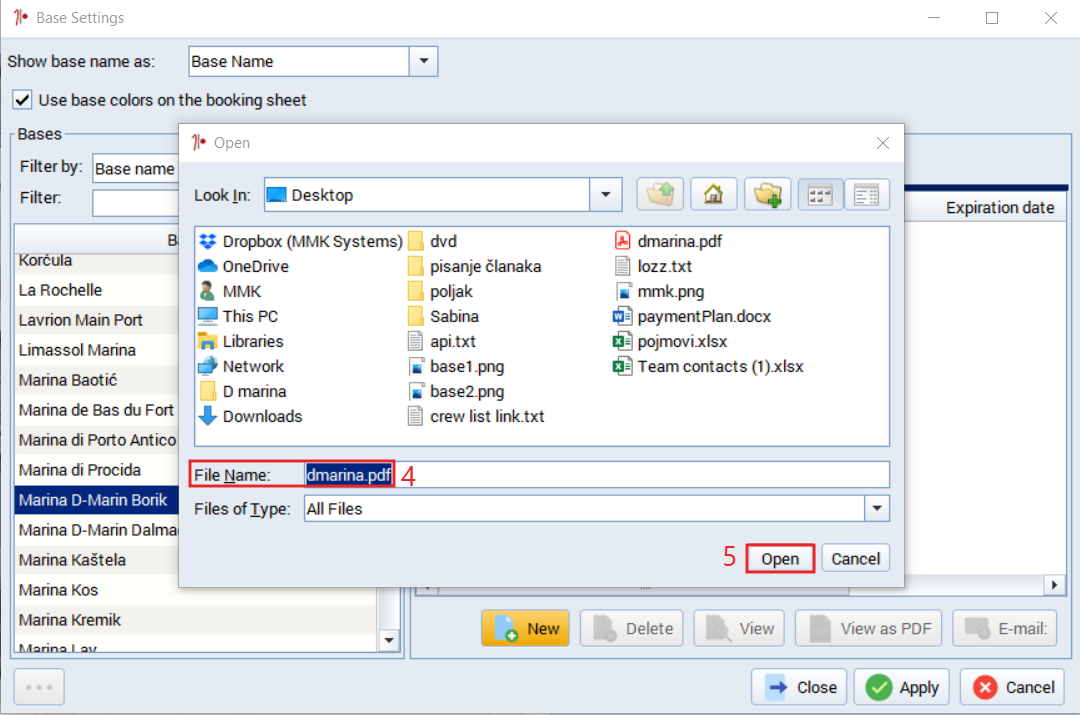 6. Once the document is added check the Attach field which means that the document is attached to the e-mail.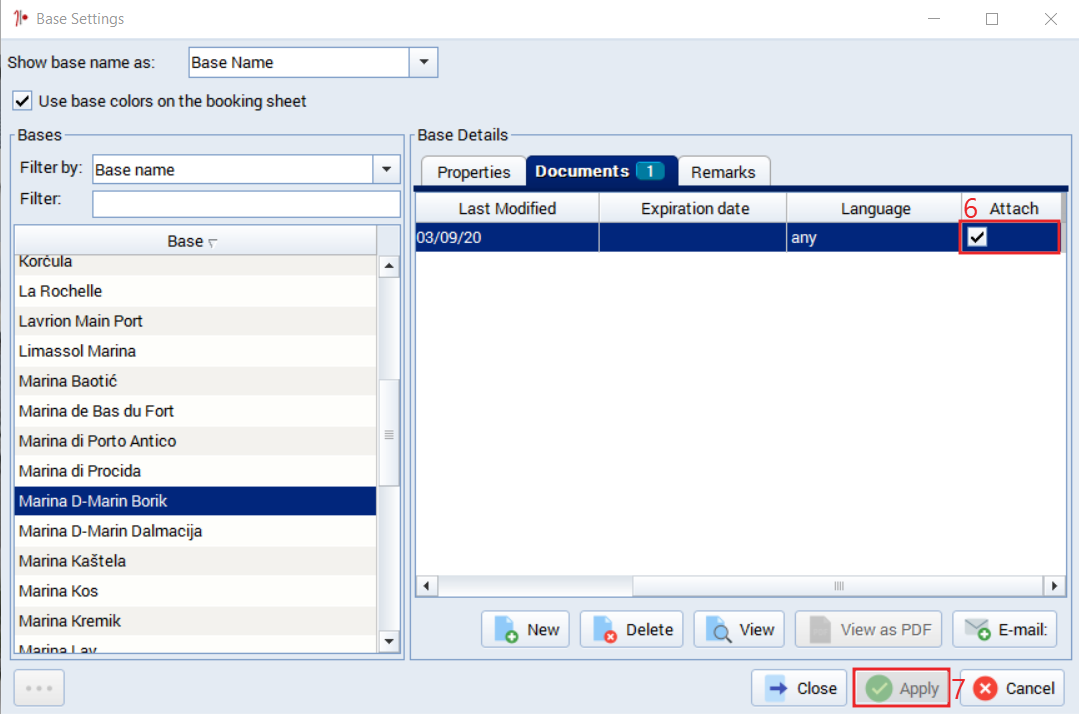 8. Another thing you can select is the language for which the document is applied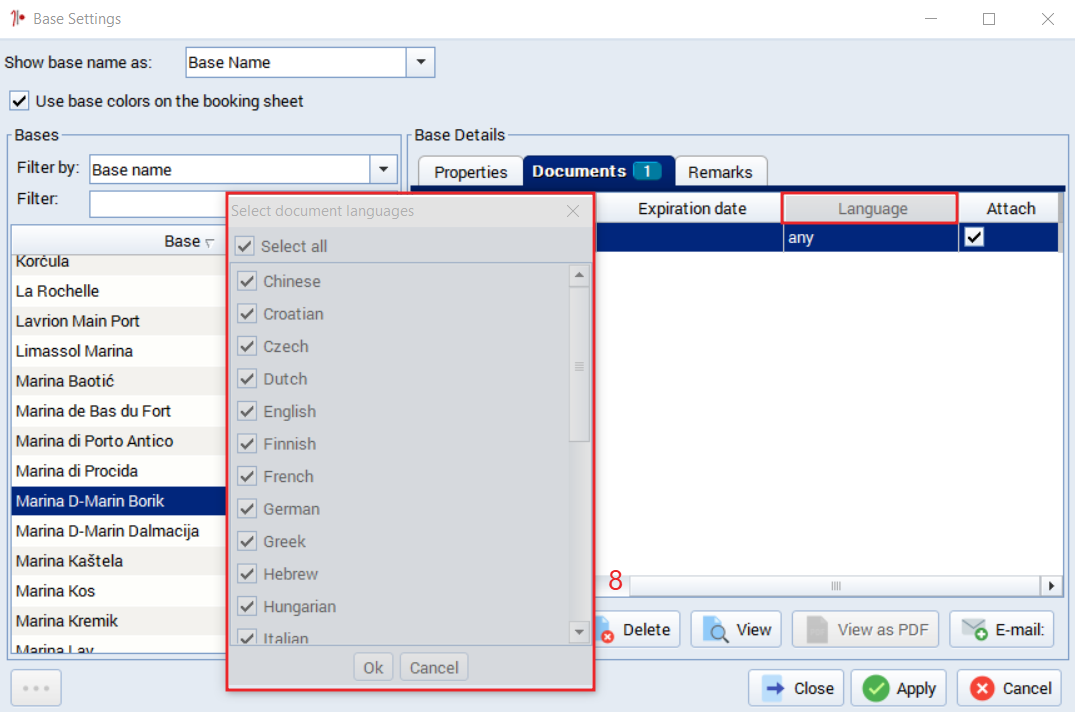 This enables you to attach the particular document to the particular language for each base if necessary, or you can set the language to any and one document will be attached to all languages.
Example of your own, unique, personalized base info: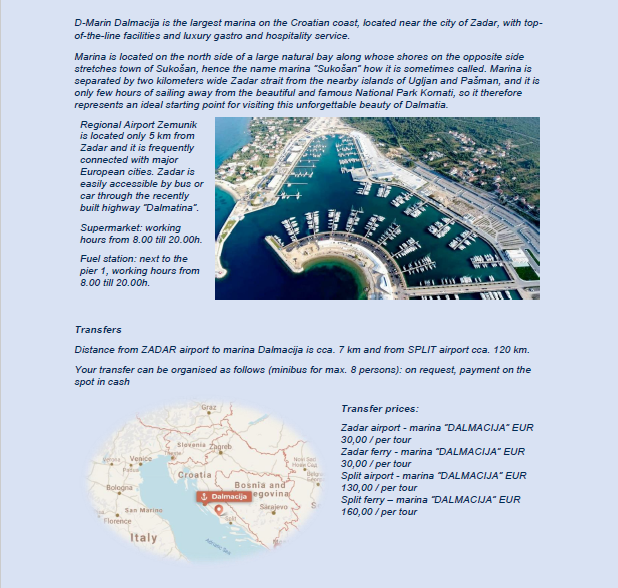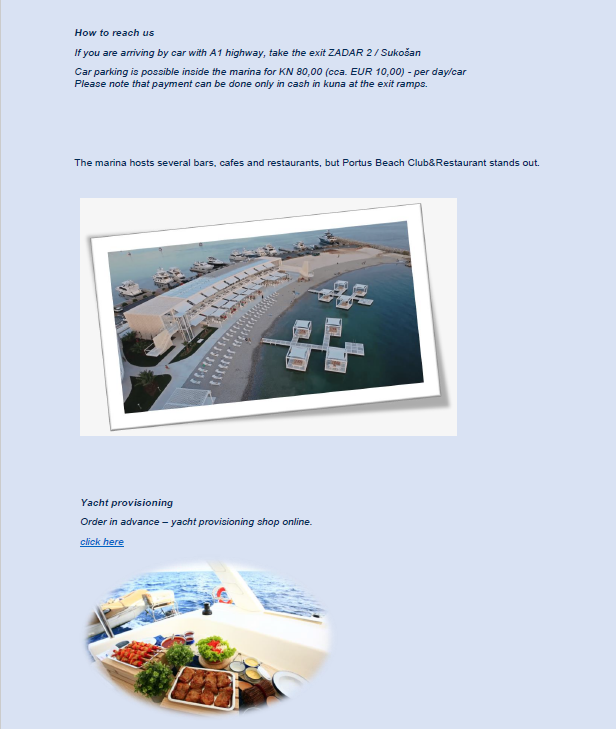 Attaching the Document to E-mail
When you enter the document and it is marked to be attached the document will be placed as an attachment when sending e.g. offer or booking confirmation for all bookings that have the base which has documents set as From base in Reservation editor