If you have boats in charter management you can assign boat owners to their boats and enable them to see their boats on Central Booking Manager (CBM) and generate owner share reports for such boats.
How to add Owner in Addressbook
Go to Work>Addressbook to enter the owner or you can select the existing one.
Go to tab Misc
Enter the password that the owner will use
Click Apply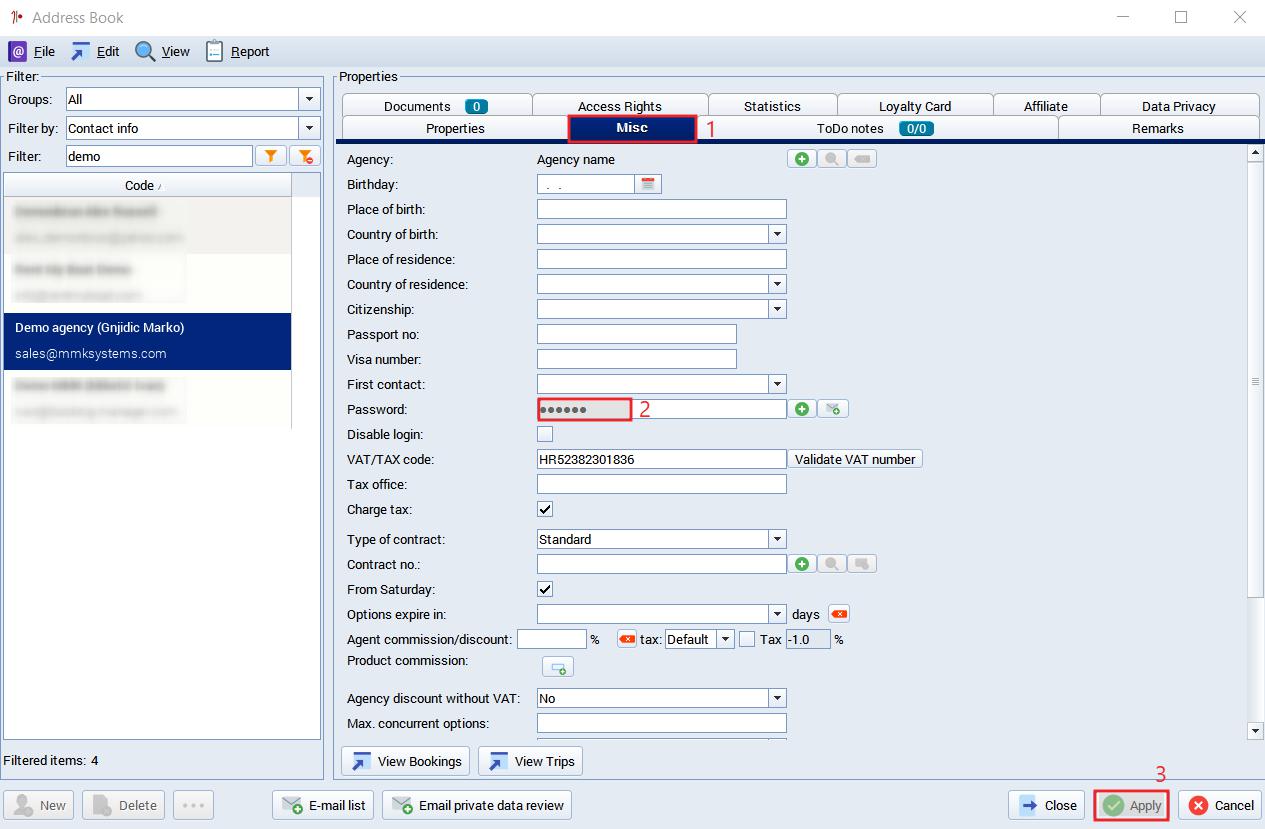 After that, add the Owner to the owners group. Go to Work>Addressbook and find the owner
Click on the Access Rights tab
Click Add Group
Select Owner group
Press Choose
Select Apply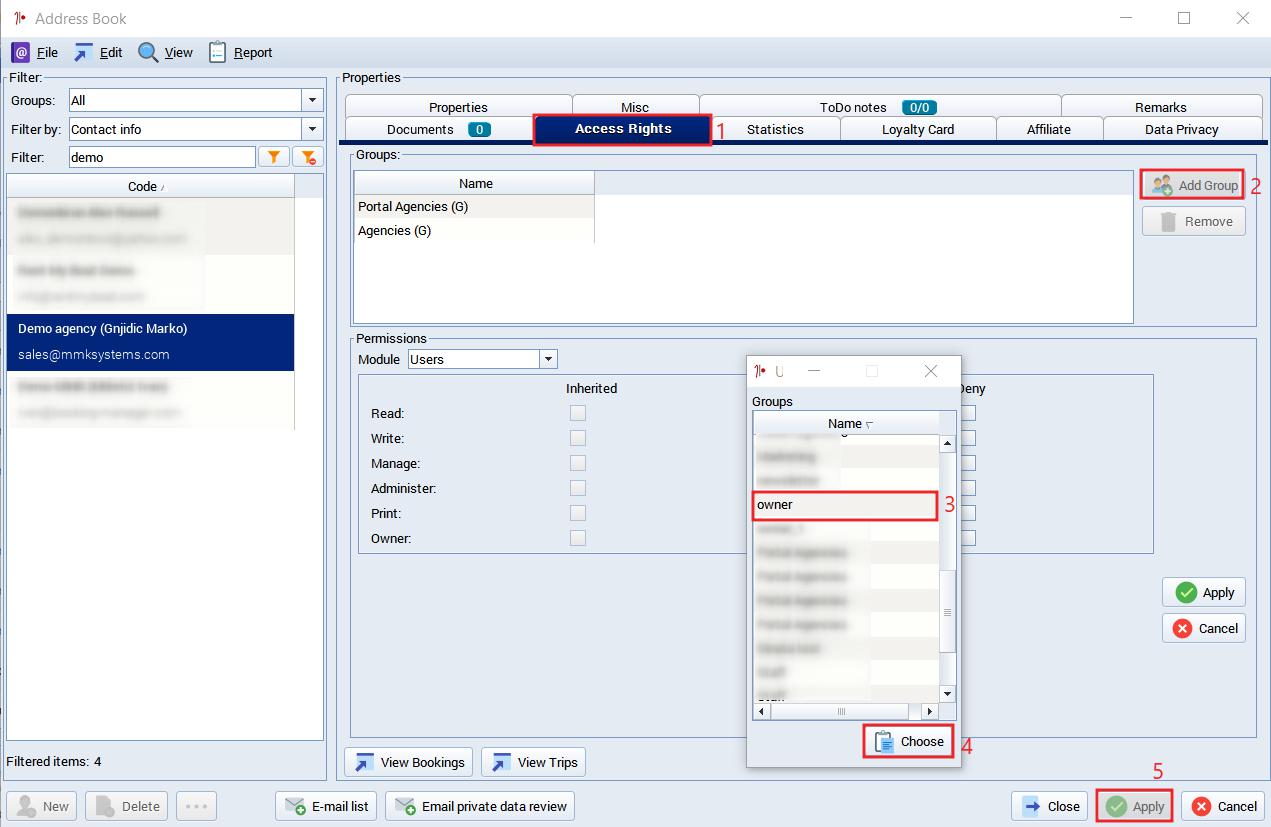 Once you have entered the owner in the address book next you need to assign the owner to the boat.
How to assigne the Owner to the Boat
To assigne the Owner to the Boat, go to Work > Yachts
Select the boat
Find a field Owner
Click on the icon to open the address book

Select user window open
Set the Groups filter to Owner
Click to select the ownera
Press Choose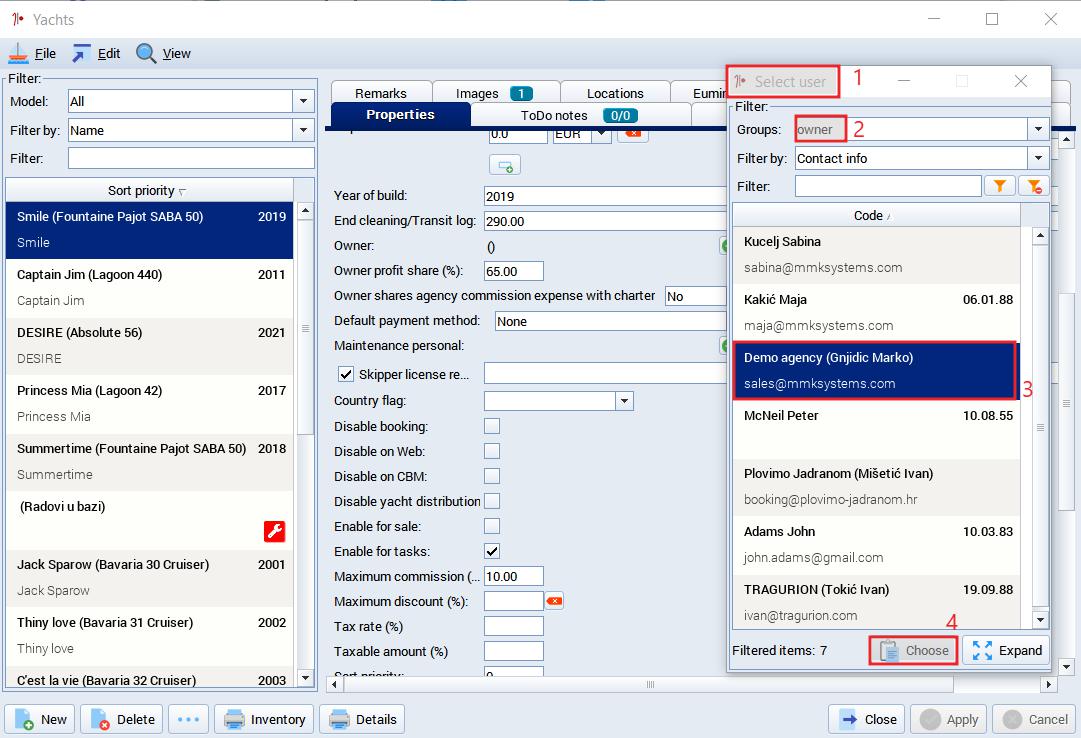 Now the owner is set and he can log in through Owner access link
https://www.booking-manager.com/cbm/servlet/cbm?serviceId=XXXX where XXXX stands for your Charter company ID
How to set the Owner profit share
When the owner is visible
Set the Owner profit share
Choose whether he shares agency commission expense or not
Press Apply to finish the setup.