If you have boats in charter management you can assign boat owners to their boats and enable them to see their boats on CBM and generate owner share reports for such boats.
First step is to enter the address book and enter the new contact for the owner or you can select the existing one and click on Access rights tab (1.), click Add Group (2.), select Owner (3.) group and press Choose (4.).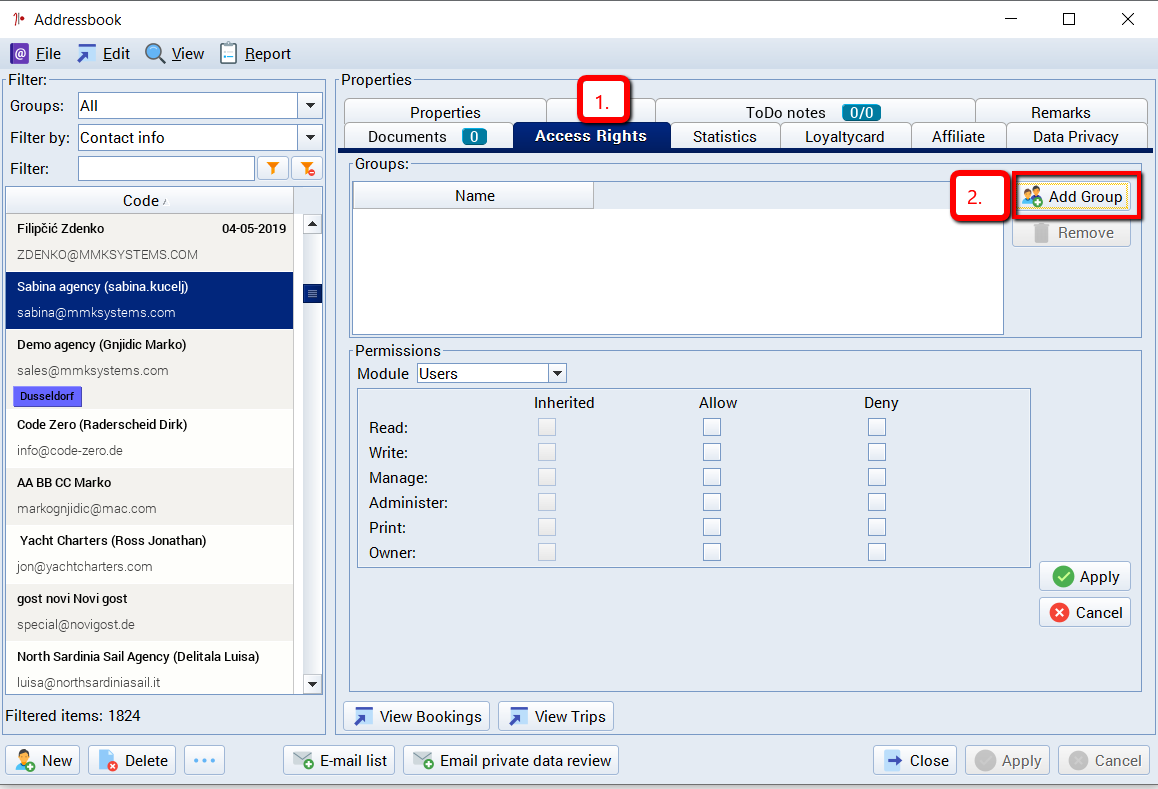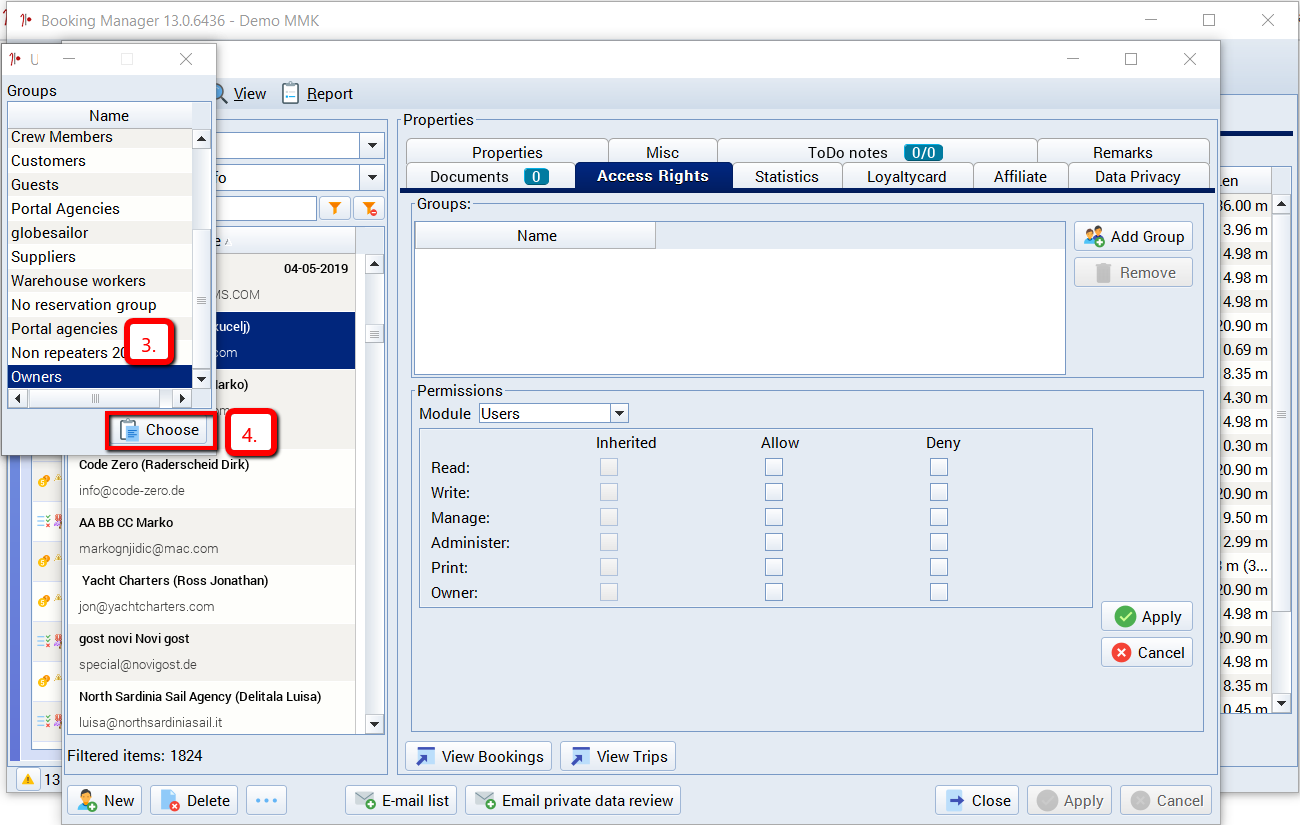 Once you have entered the owner in the address book next you need to assign the owner to the boat. So go to Work > Yachts, select the boat (1.) and click on the icon to open the address book (2.).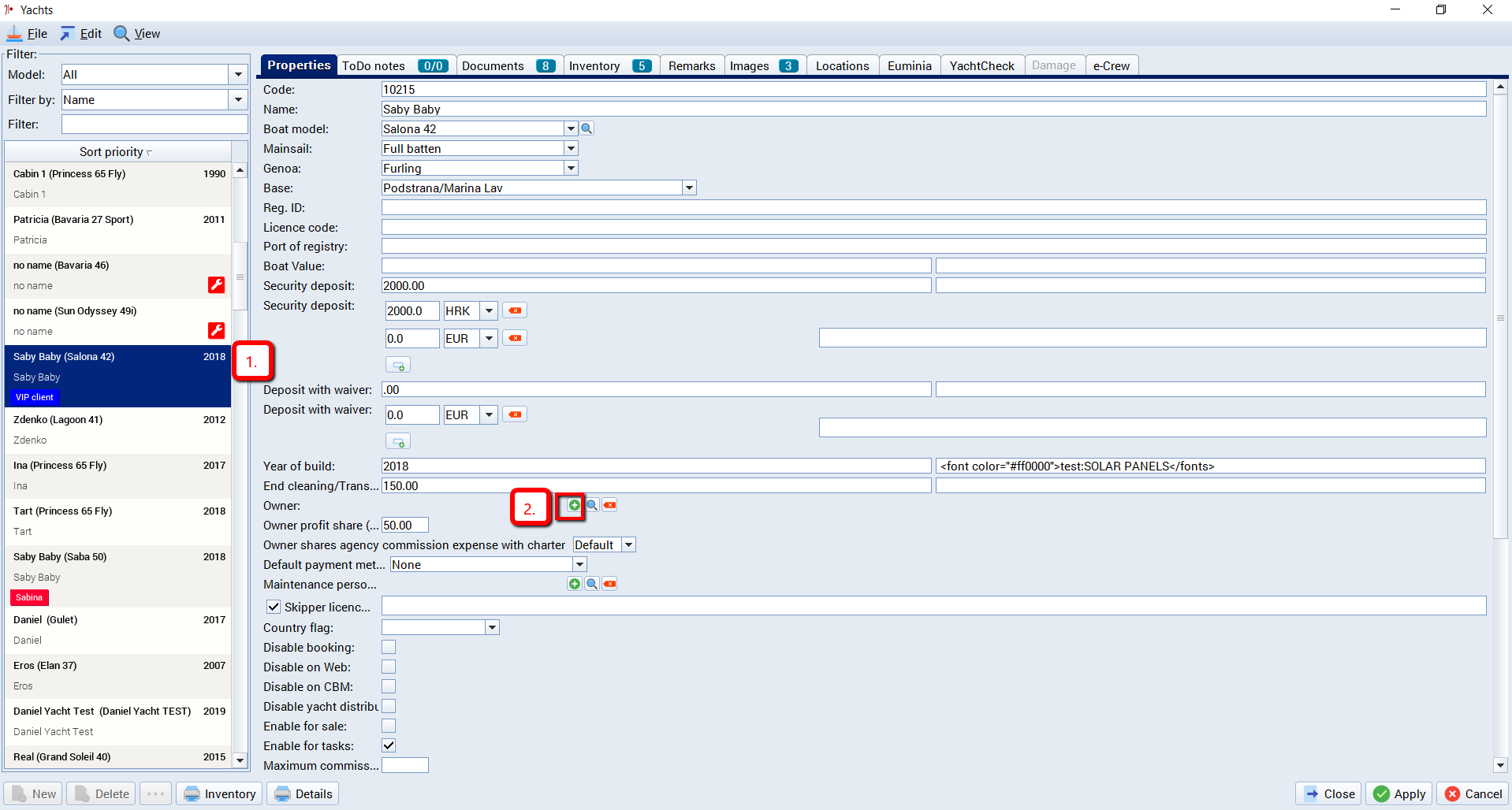 When Select user window opens, set the Groups filter to Owner (1.), click to select the owner (2.) and press Choose (3.).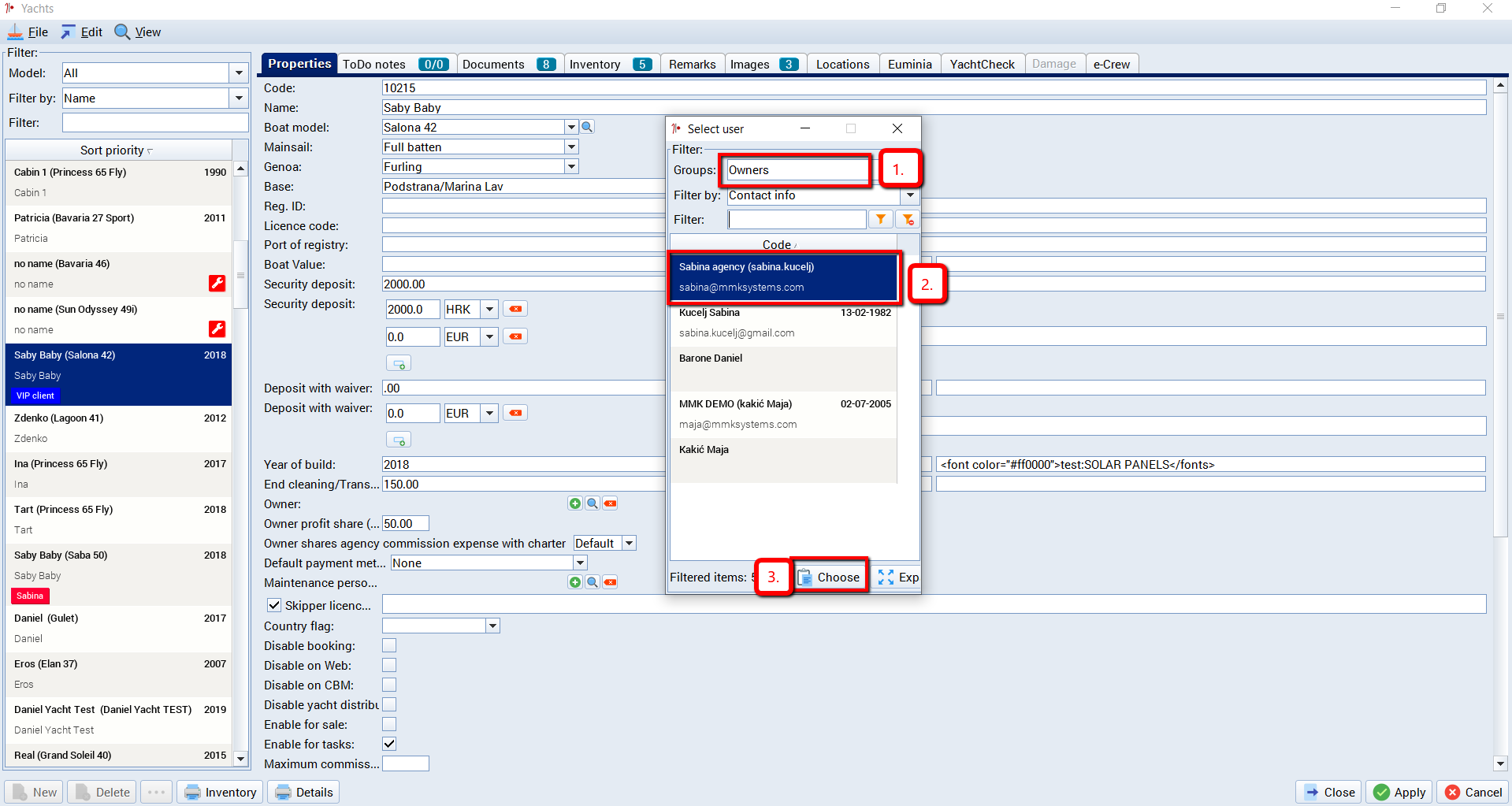 Now the owner is set (1.) so next you set the Owner profit share (2.) and whether he shares agency commission expense or not (3.). Press Apply (4.) to finish the setup.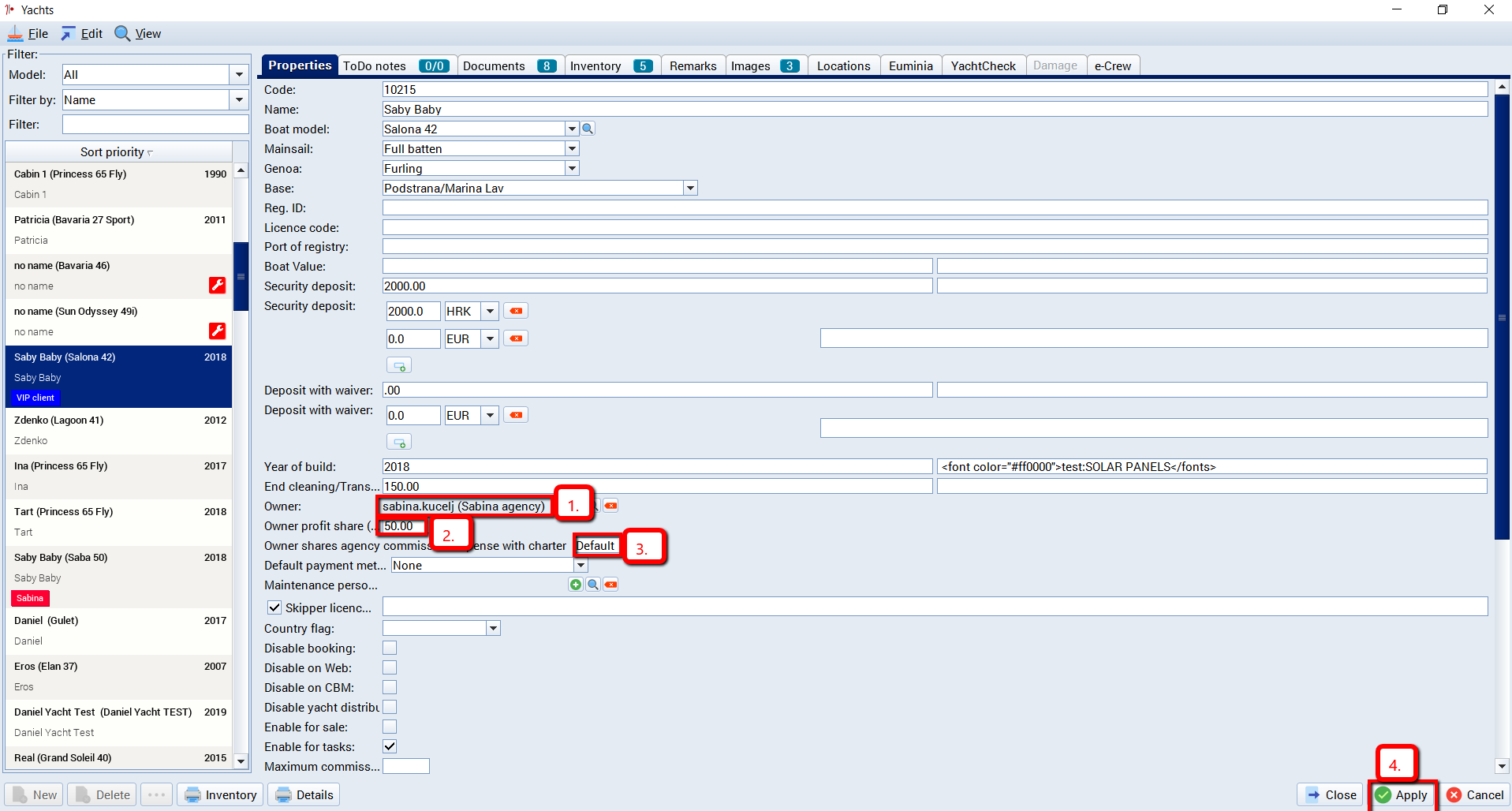 Once the owner is set on the boat you can generate Owner share list report.
To get the report go to Reports (1.) > Owner share list (2.) and in Report Wizard select Period type and dates (period, month or year) (3.), currency (4.), Owner name (5.) (leave any if you want report for all owners) and Yacht name (6.) (leave any if you want report for all boats) and press Create report (7.).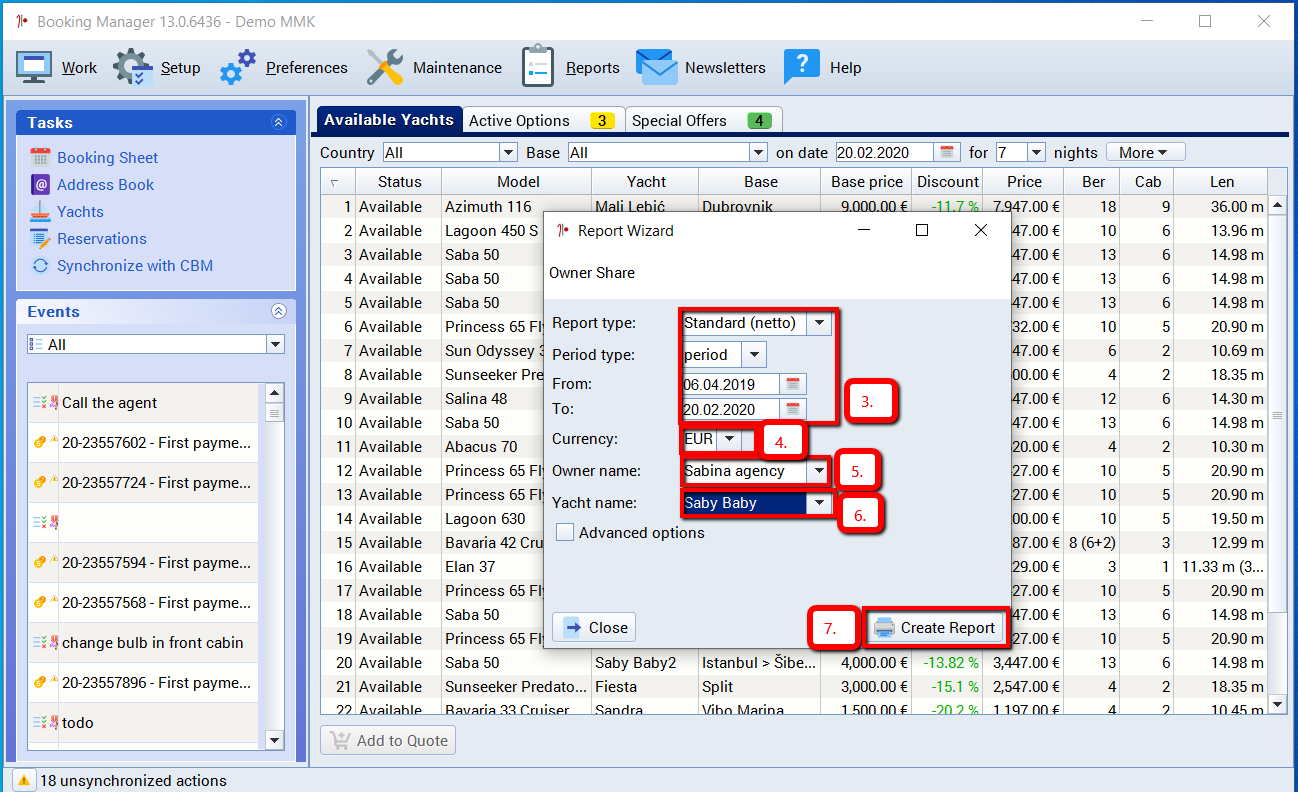 On the report will be all the reservations for the boat(s) (1.) that will show if there is any bank cost for the owner (2.), what is the owner part (3.), owner net part (4.) and owner total and net total (5.).
This report can then be saved as PDF from File (6.) > Save as PDF (7.) or in other available format.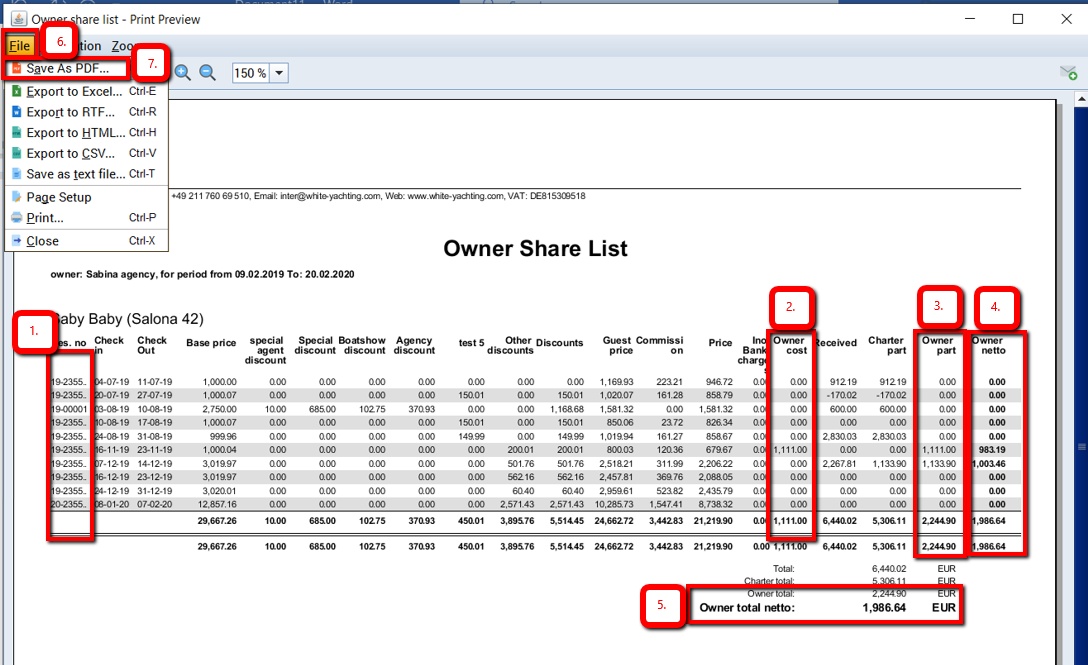 If you use CBM, you can give your Owner access to generate the reports by themselves like it is described in How to allow owners to view and print Owner share list from CBM article and the ability to see the booking sheet for their boat(2.).

If you have any problems in assigning the correct access rights or can not find the Owner user group please contact support@mmksystems.com