If you want to offer your boat from multiple bases at the same time, you need to set alternative bases and periods.
1. Go to Yachts
Check what is the boats primary base.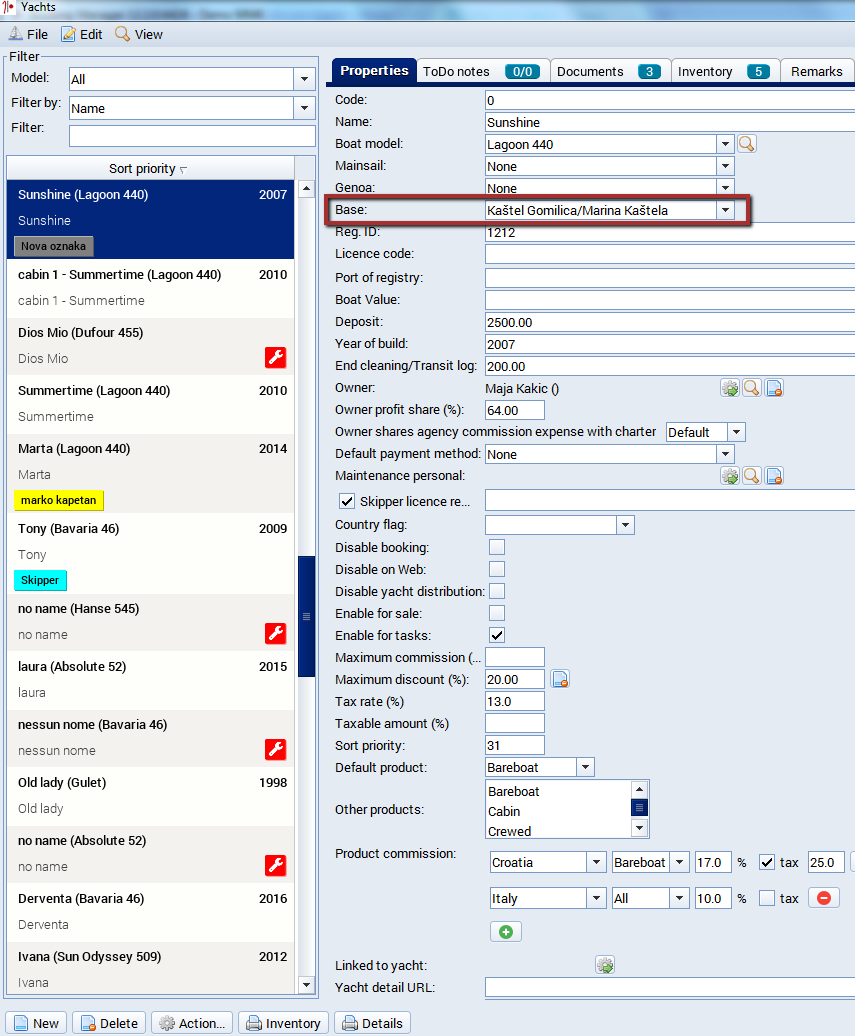 2. Select Locations Tab
Choose alternative bases and periods from which boats are offered by clicking on the New button in the down right corner of the window
NOTE: In Locations tab you also need to insert boats primary base.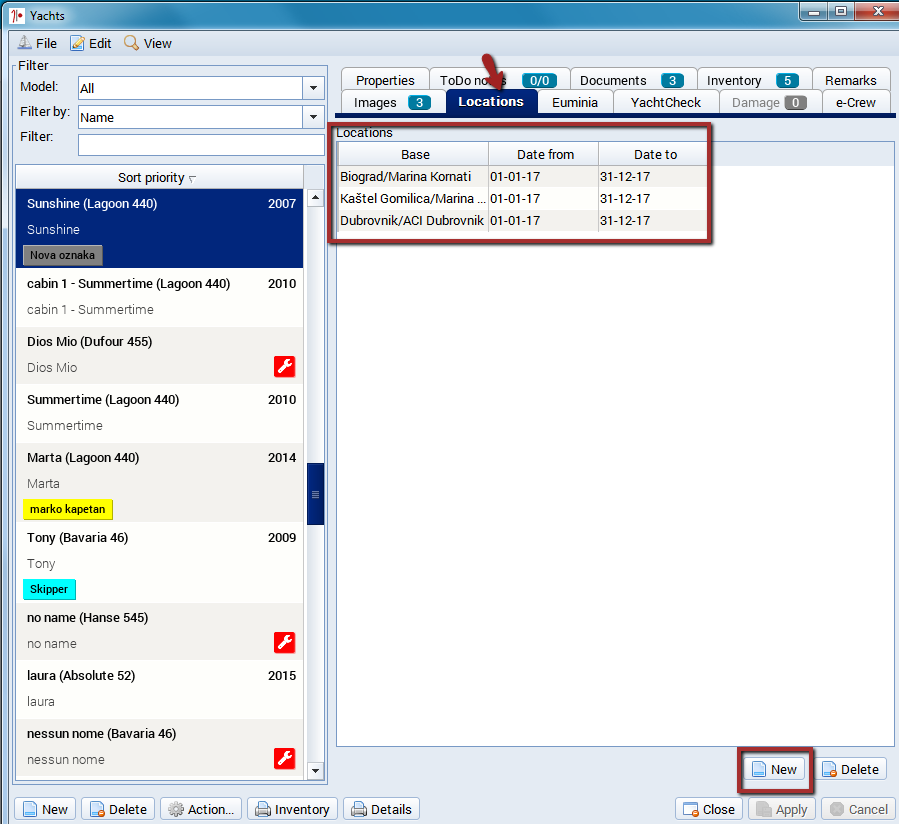 3. Go to Main screen
When you select date in the period where the boat is offered from several bases, the list of offered bases and possible combinations will be visible to you and you can make bookings.

4. Placing an option/reservation
When you place an option/reservation, then all other possible base combinations will not be available for that period. They will be available on the end date of the charter that was offered from the base that it is not boats primary base.


5
.
Select end date of the charter that was offered from alternative base. Now you will be offered all possible base combinations according to the alternative bases for specific boat.