Booking Manager allows you to create multiple charter bases at the same time for your boat.
Each boat in your fleet can have the main base and alternative bases within the same date range which shows the boat available from multi bases at the same time.
First, check the main base and then add alternative locations and date range:
1. Adding the main base of the boat
Go to Work-Yachts
Check what is the boat's primary base.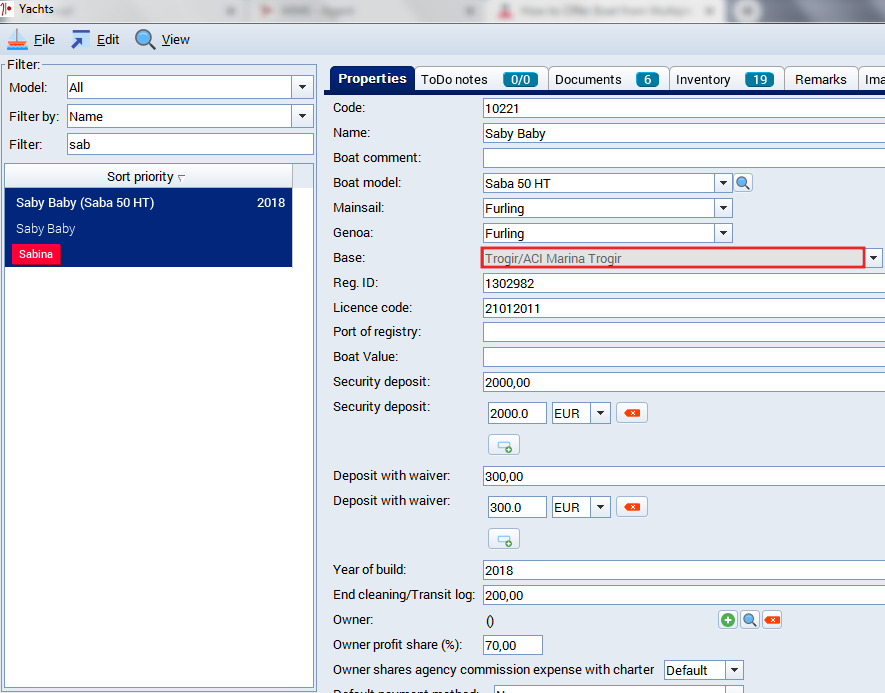 2. Adding alternative bases
To add alternative bases and periods from which boats are offered, go to tab Locations
Click on the New button in the down right corner of the window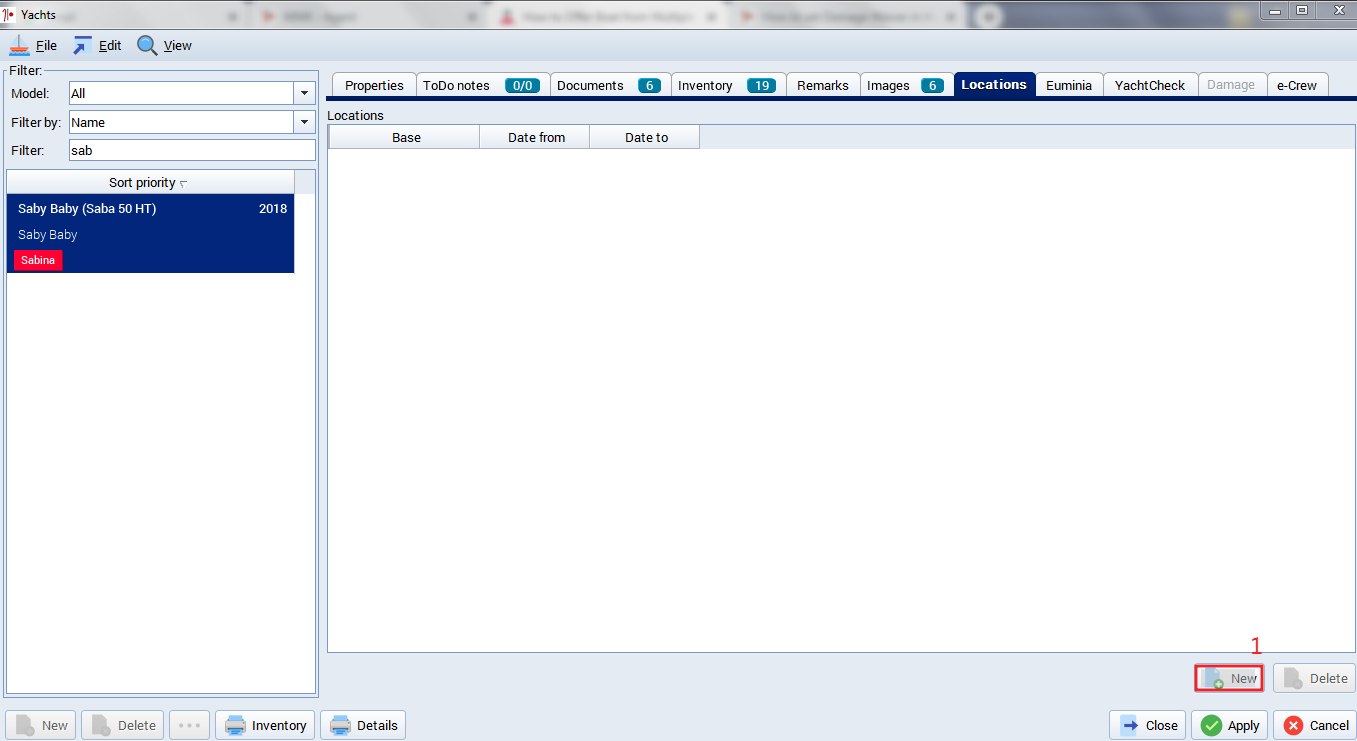 2. Select the name of the alternative base
3. Select the date range in which the boat will be at that base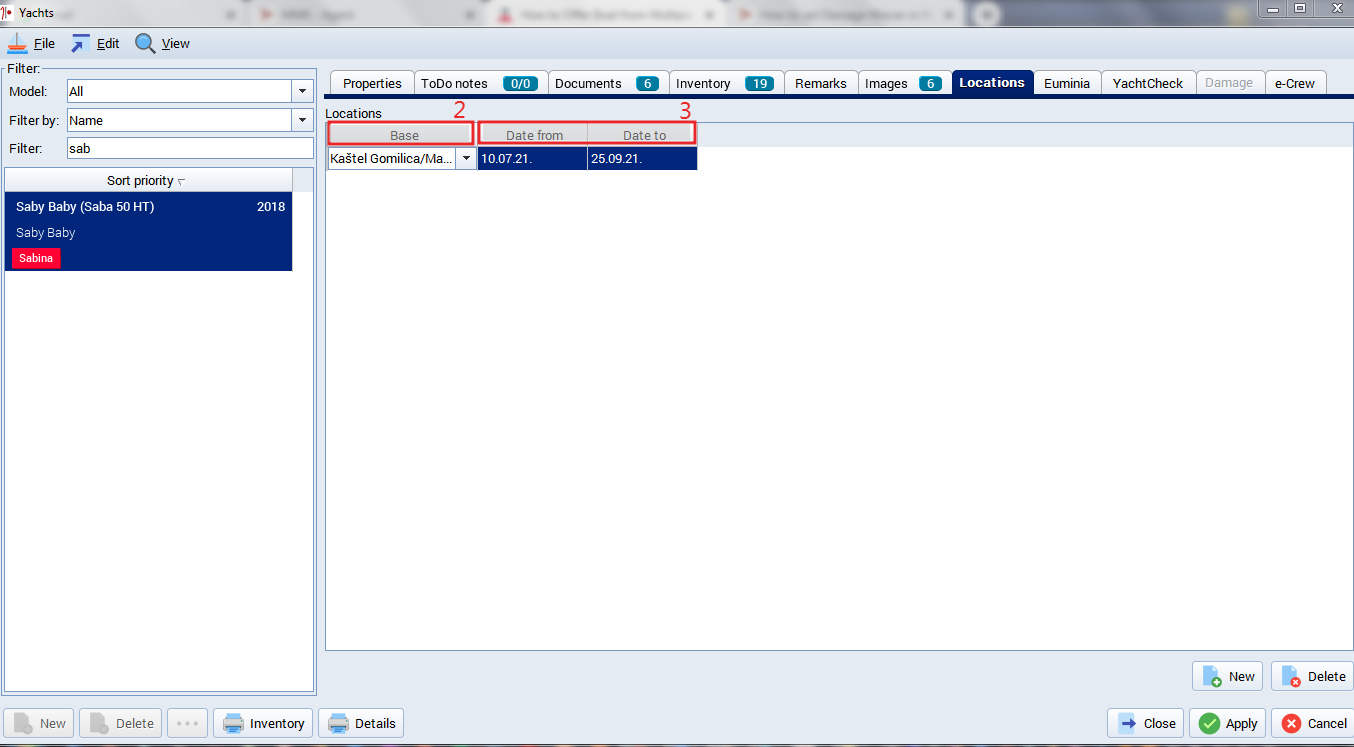 4. Keep adding bases as described if there's more than one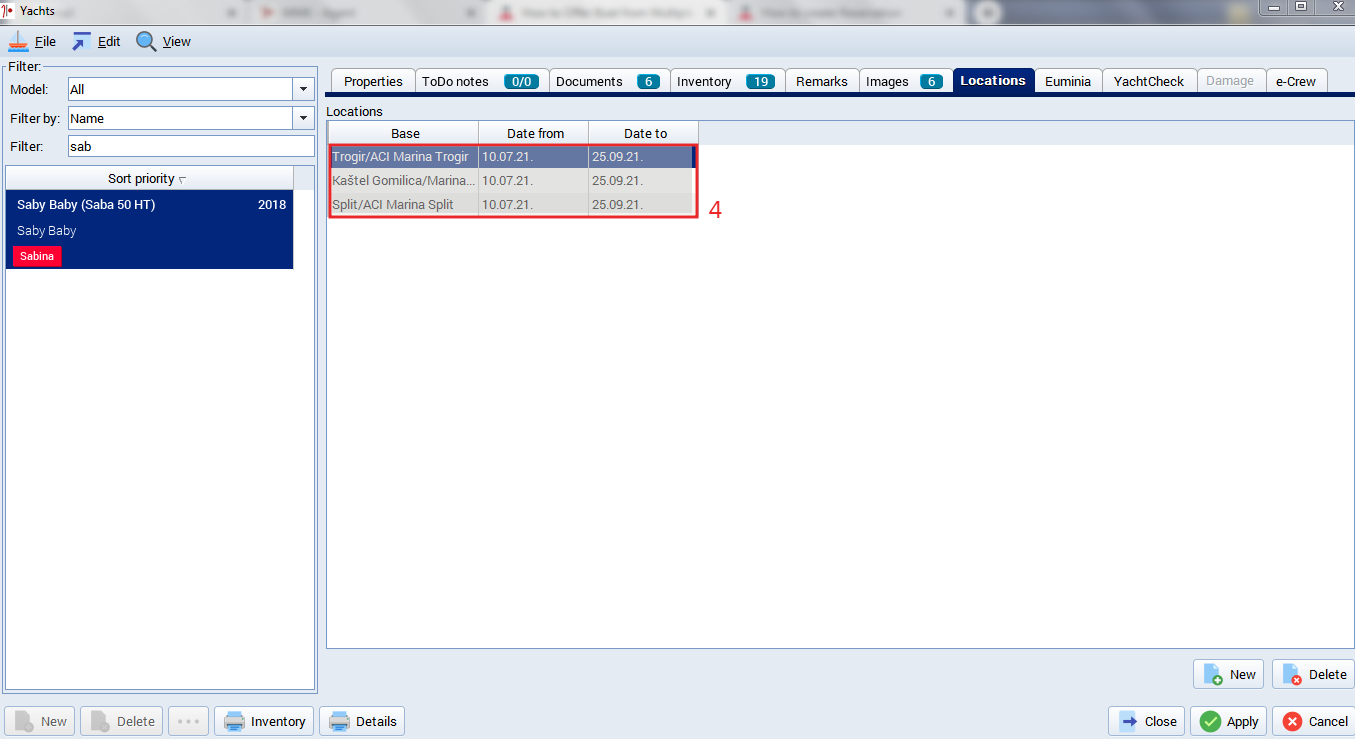 NOTE: In the Locations tab, you also need to insert the boat's primary base.
3. Checking appearance of alternative bases
Select a date in the period where the boat is offered from several bases

The list of offered bases and possible combinations will be visible to you and you can make bookings.
This is how agents will see the boat with multiple bases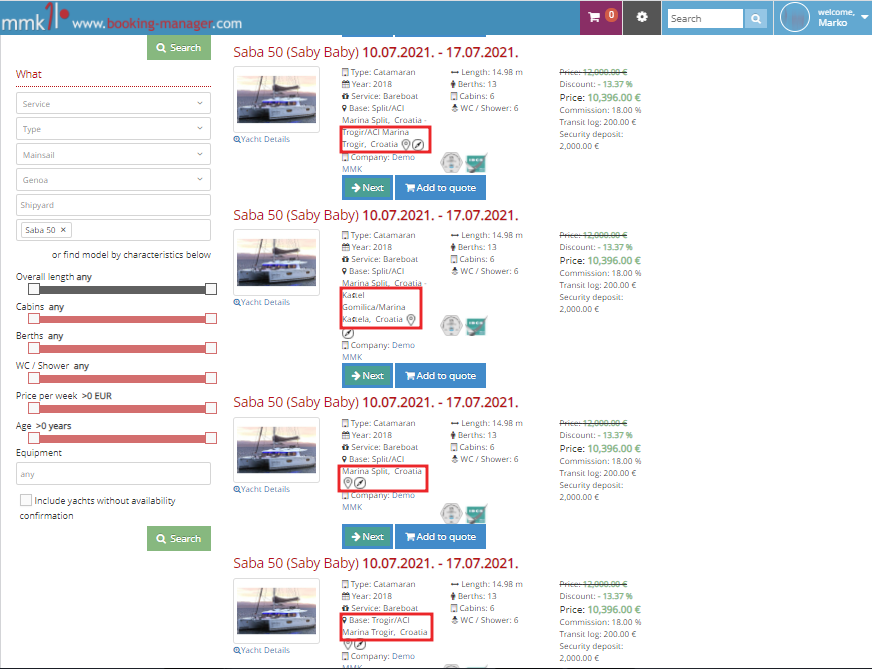 4. Placing an option/reservation
After an option or reservation is placed for a certain period, the system will automatically block other locations in the same period and all other base combinations will not be available for that certain period.
(Other inserted base combinations will be available at the end date of the charter that was offered from the base that is not the boats primary base)