Booking Manager enables charter fleets and agencies to quote prices in two ways: a) With price and discount applied, but obligatory extras listed separately, which was traditionally the way yacht charter market worked in past, or b) to calculate obligatory extras immediately in quotes as a "full price" to guests.
Many companies prefer the second one because it is more transparent and clear for the charter guests receiving the offers and secondly it is also in line with many legal jurisdictions mandating that prices are listed to clients with all costs included to avoid hidden costs, such as the European Union regulation clearly stating that prices listed to end customers need to be clear without hidden costs.
https://ec.europa.eu/commission/presscorner/detail/en/MEMO_11_675
This article will show you how to control this feature in Booking manager if you want to or are legally obligated.
Configuring in the System
Any charter fleet or agency can set it up quickly in the System in few quick steps
By using Local Booking Manager as a Charter Fleet
To set up the system to show Total price including obligatory extras Charter Company needs to do the following in their Local Booking Manager Application:
Go to Preferences
Select Web Search Engine settings
Mark checkbox "Calculate total price with obligatory extras in the search result" as checked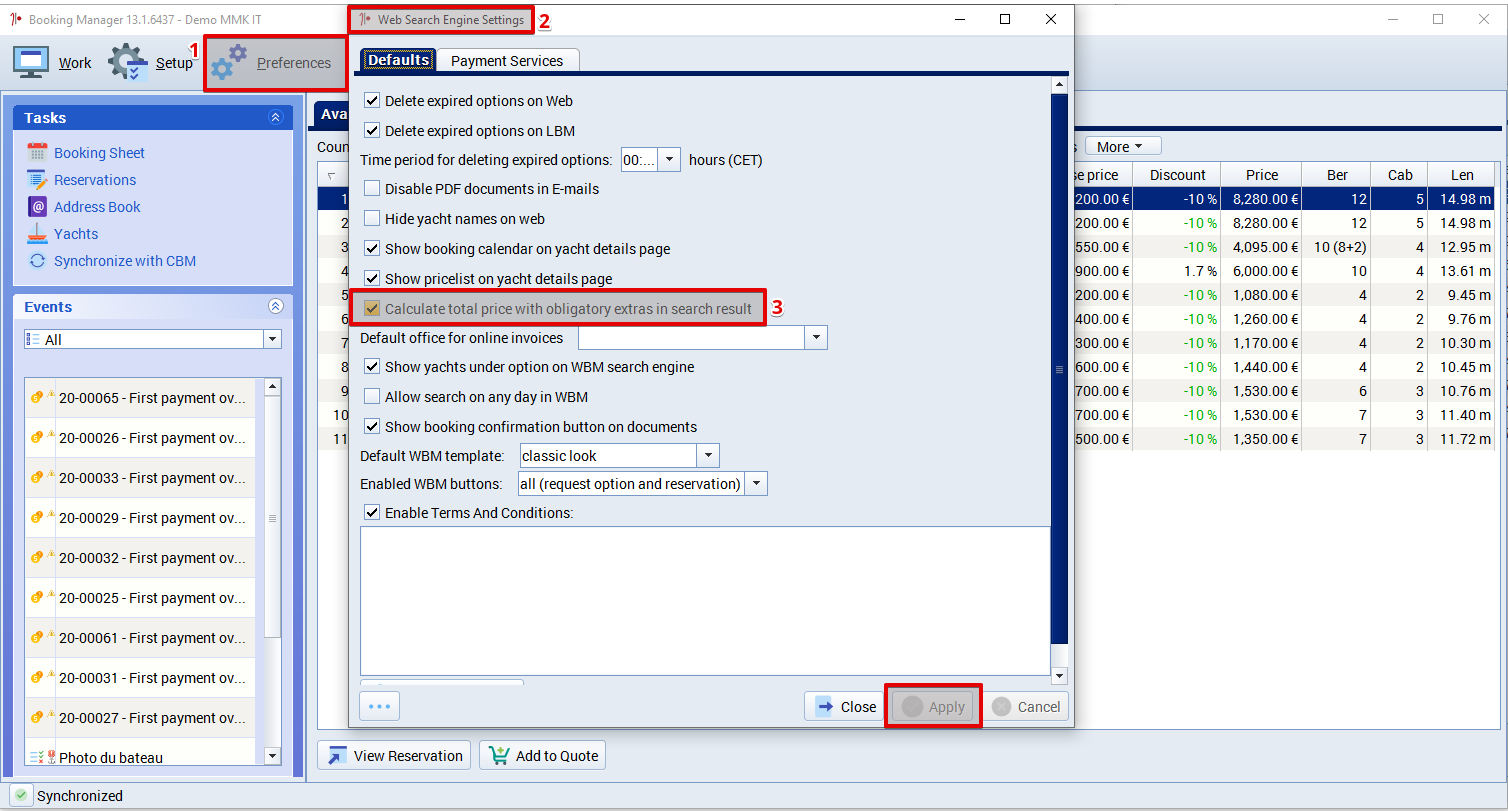 By using web version of System if you are agency on the Portal or charter fleet
Procedure in this case is the same for a Charter Fleet or agency:
Go to My Account
Select Web Search Engine
Go to Defaults
set "calculate the total price with obligatory extras in search results" to YES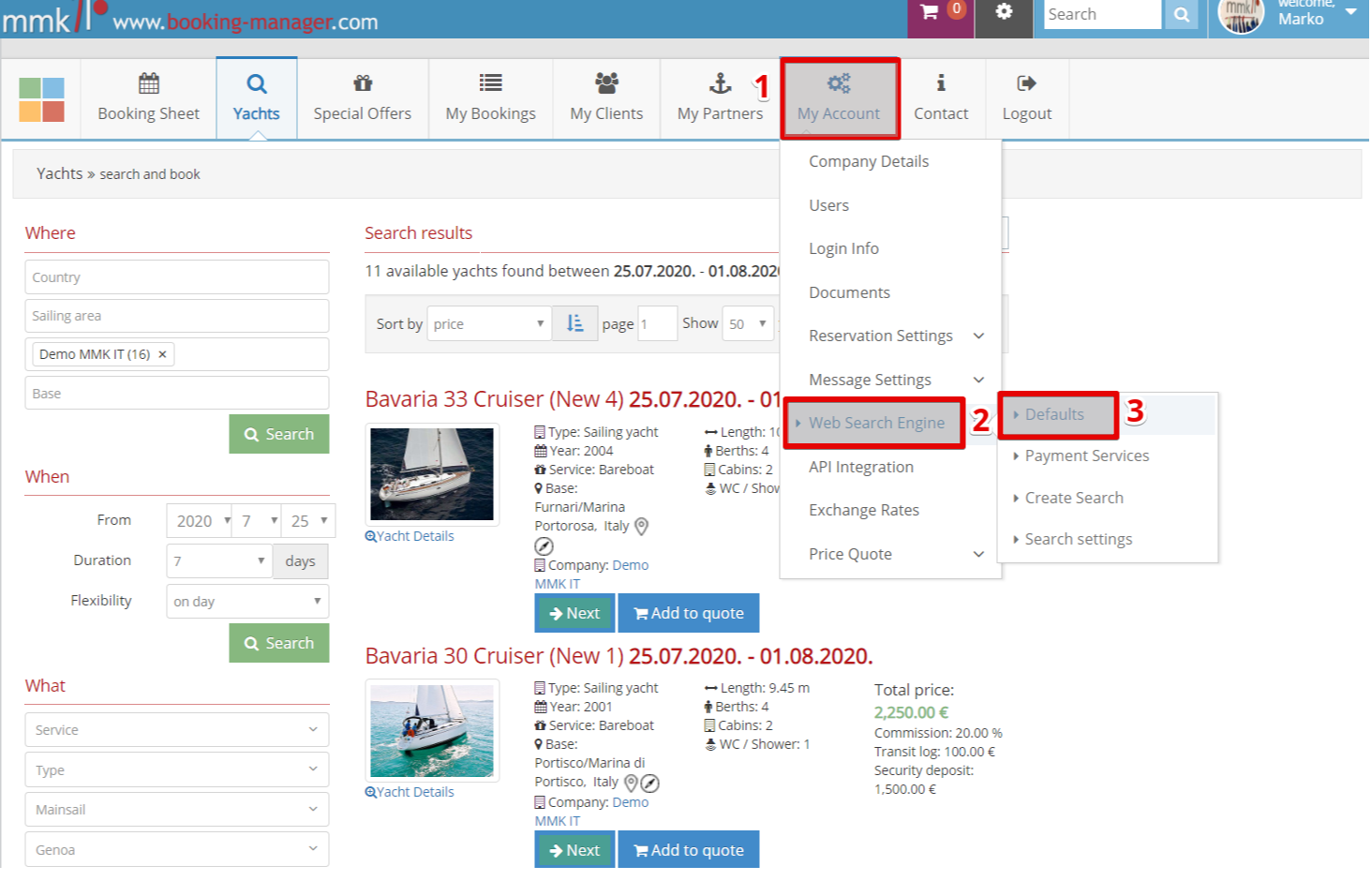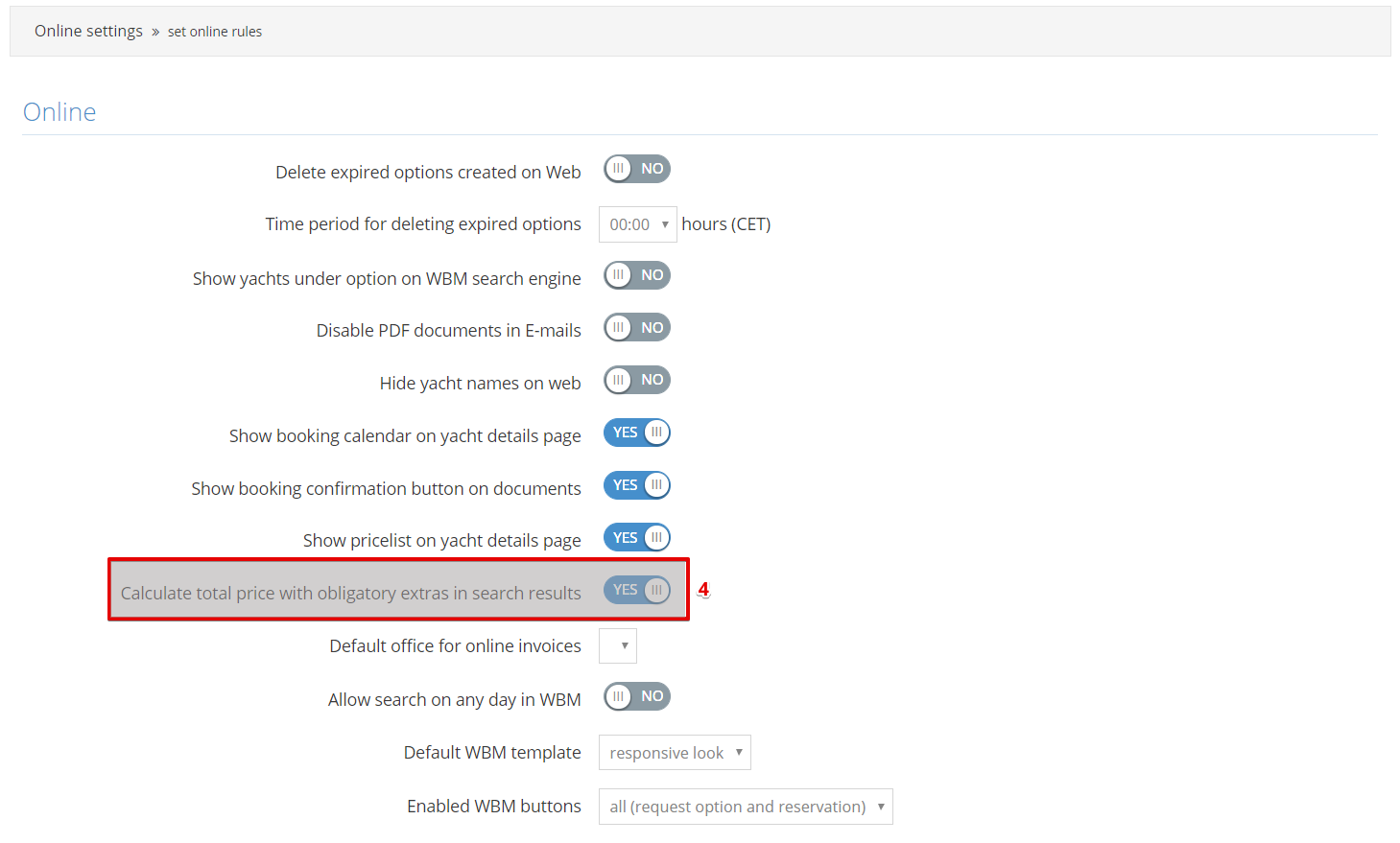 How Does it Look for Clients
After you activate listing of full prices with obligatory extras included your clients will receive a total price in their quotes with everything included.
This is how it looks in the generic price quote template: