What is a Region Setting?
Your computer has a date and time format set based on Regional format data in your Settings.
Default Regional format data is usually based on the country where you are located
Local Booking Manager applies those same dates in the application
In some cases, your Regional format data might not be suitable for the Local Booking Manager and the clients you are working with. For example, in Thailand calendar now is the year 2563. and your application will by default show that year if you are using it with default Thai Regional settings.
If you need to change this behavior and show Gregorian calendar instead of your local one in your Local Booking Manager, you can either change the default region of your computer in your operating system or in case you can't or don't want to do that for some reason, you can change the same setting within the LBM.
Changing default Region Setting on your computer
These default settings are respected by Local Booking Manager and date/time is formatted according to these rules. It is preferred to assign your desired regional setting here.
On Windows 10
Right-click with the mouse on the date in your bottom left corner of the desktop
Click on Adjust date/time
Click on Region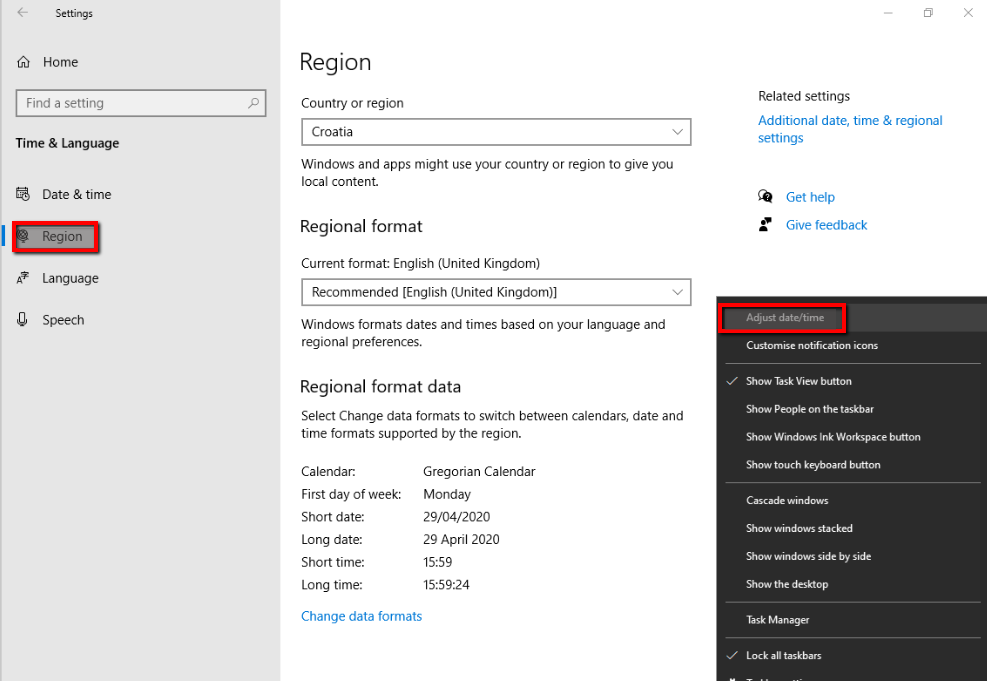 On Mac OS
Click on the Apple Logo at the Top-Left of your screen
Choose System Preferences
Click on Language & Region section

Changing Format Region in Local Booking Manager
In case you can't change your default Operating System region but you still need to have different settings in LBM, follow these steps:
In your Local Booking Manager click on Preferences -> General.
There you can select a preferred format region in Choose format region box
and click Apply to confirm.