In addition of managing the crew list Booking Manager enables you to create and print embarkment list of your guests.
Entering Embarkment information into the System
In order to enter the embarkment information go to Work > Reservations, select a reservation (1.), and click on Crew (2.) tab. Click on New (3.) (if you are entering a new guest), Add (4.) (if you are selecting existing guest from Address book), or select a guest from the list (5.) and press Edit (6.)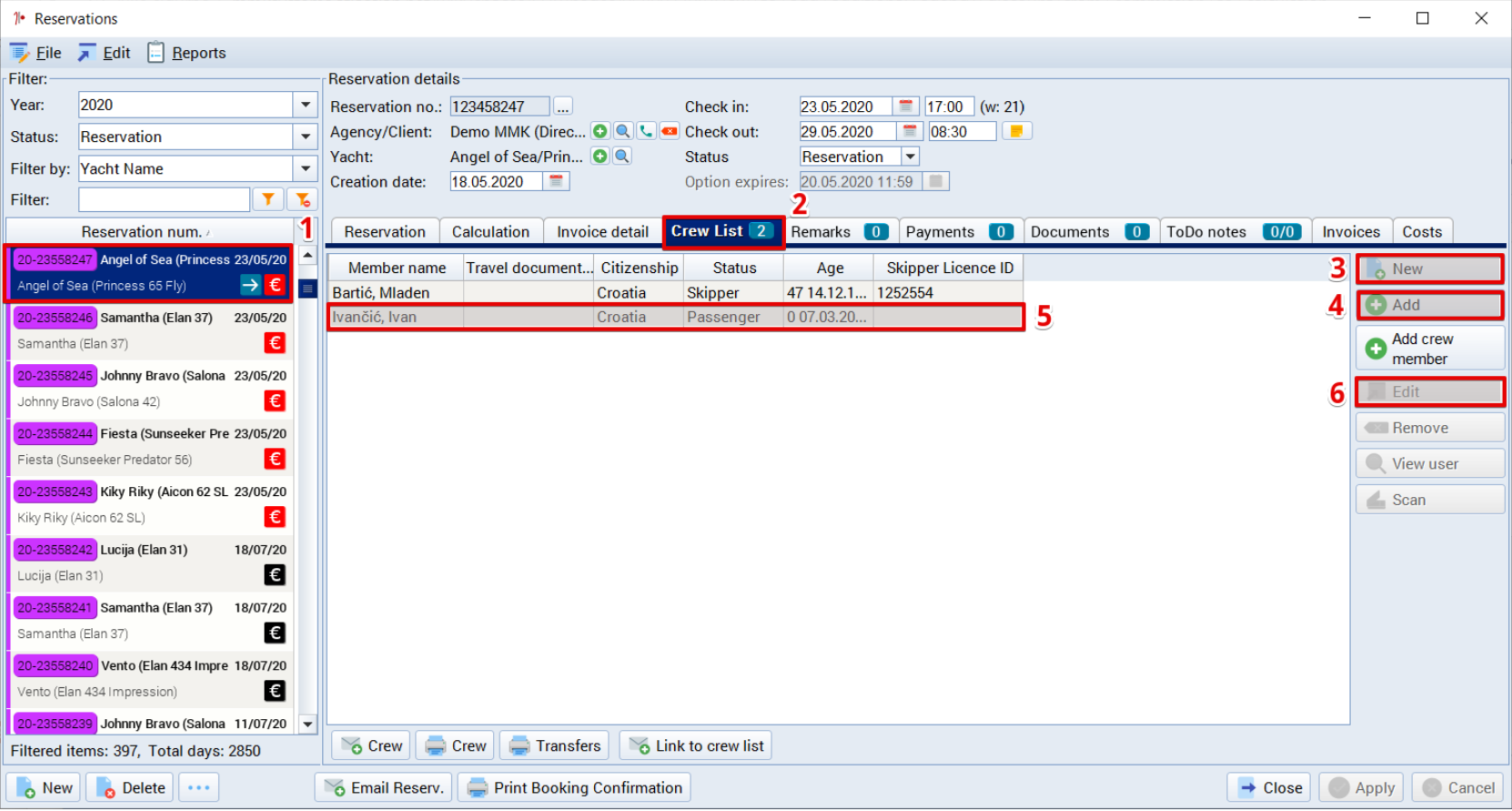 A new window Crew member will open, where you can enter data in fields General, Details, Transfer, Flight or Remarks. After entering, press Apply (2)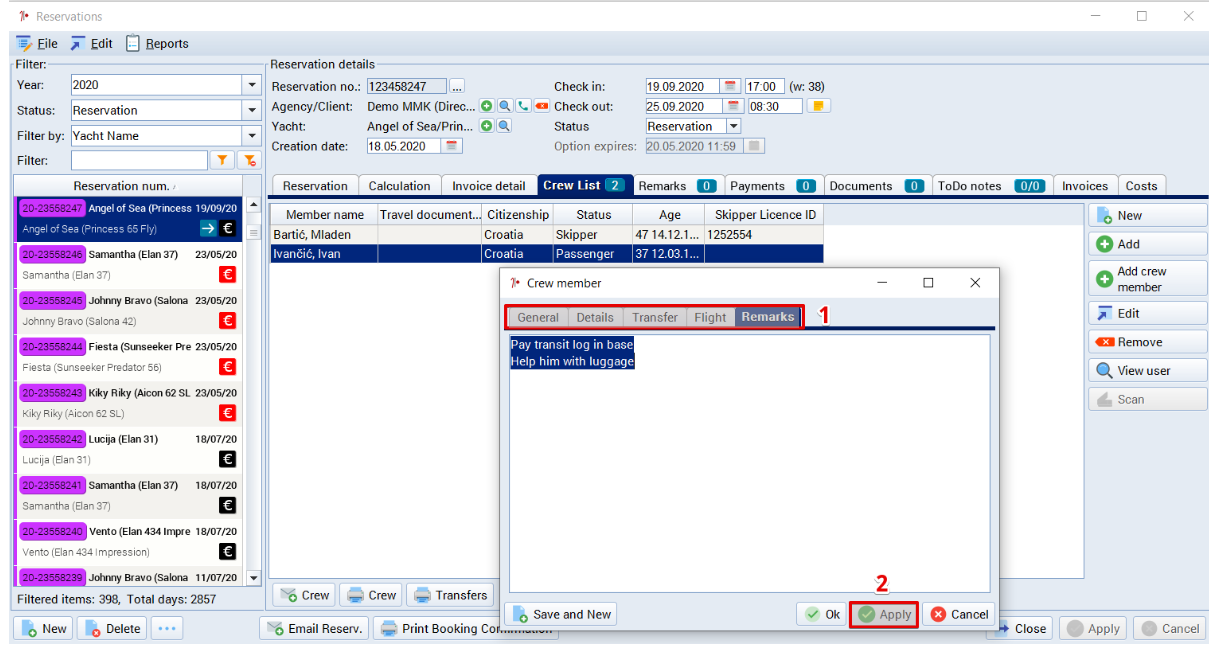 To open Embarkment list, go to >Reports> Embarkment list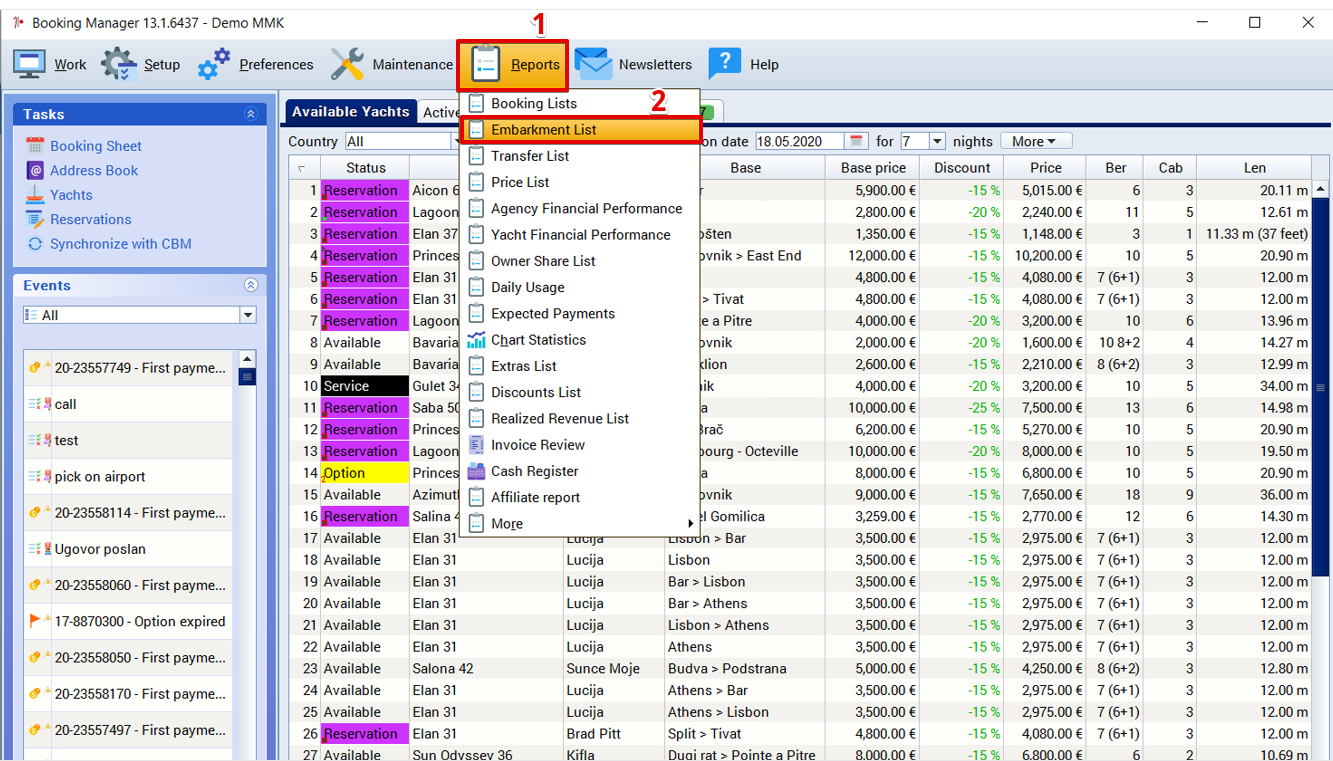 The Report Wizard will open in which you can make a selection whether to print the report for a particular day, which report type, embarkation in which base, which boat and whether to see only check-in, check-out or all (1.) and which data to be visible on report (2.)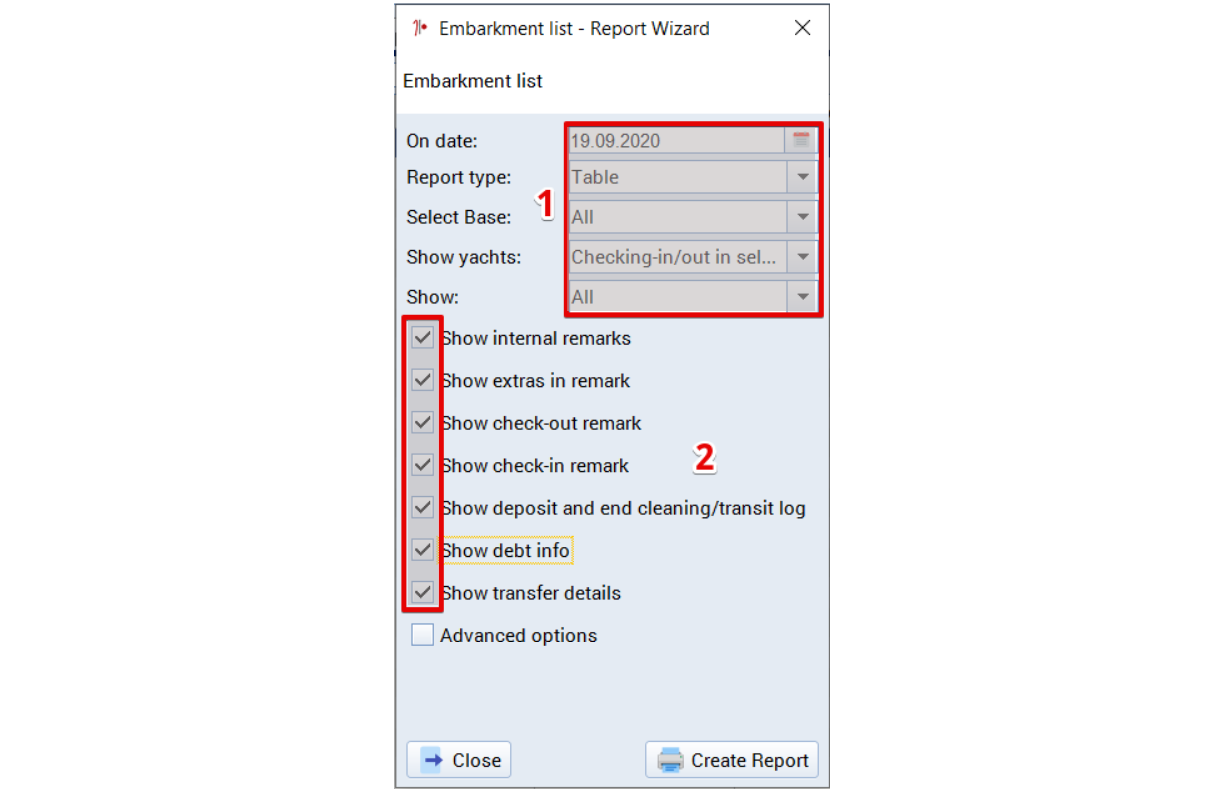 The report contains the information for embarkation on a selected day/period. Once the report is generated in Print preview any you can go to File (1.) and either save it to pdf (2.), export it to other available formats (3.) or print it (4.).