What is Maximum Discount from Agency Commission?
Every charter company is able to define default general agency commission percentage or define different percentages per agency. Usually, agencies to stay competitive on the market, provide Final client with an additional discount (which is deducted from their commission amount) on top of the discount given by the charter operator. To preserve fair play on the market and avoid price dumping, charter operator also has the right to limit the maximum discount given from commission.
Where can Agency check the Amount of Maximum allowed Discount?
Every agency can see directly on their Booking Manager Portal account how much discount are they allowed to give from their commission for a certain charter company.
This information is to be checked on
My Partners
Filter charter operator
Automatically see maximum allowed percentage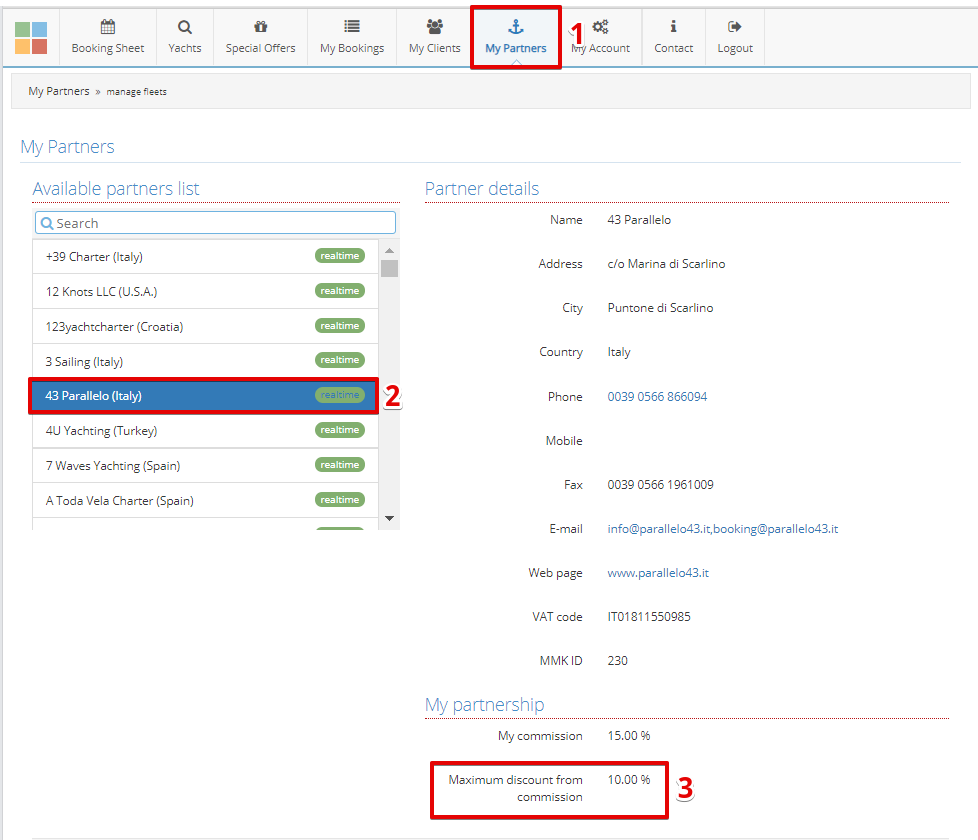 From the above example, the agency can see they are allowed to give a maximum of 10% of the guest price (deducted from agency commission amount), and this percentage rule is applied on every price quotation, offer, option, or reservation made by the charter agency through Booking Manager Portal.
How does this look in the Offer?
Charter agency is able to send an offer for a specific yacht from Booking Manager Portal to the client. When creating an offer agency is able to add additional discount automatically deducted from their commission income. In case the agency wants to offer more discount than allowed by the charter operator, the Booking Manager Portal will not allow offering more and will keep the discount within the agreed limits.
In the example below agency:
Agency selected to offer boats from a charter operator
And is not able to offer more than 10% maximum agreed discount from agency commission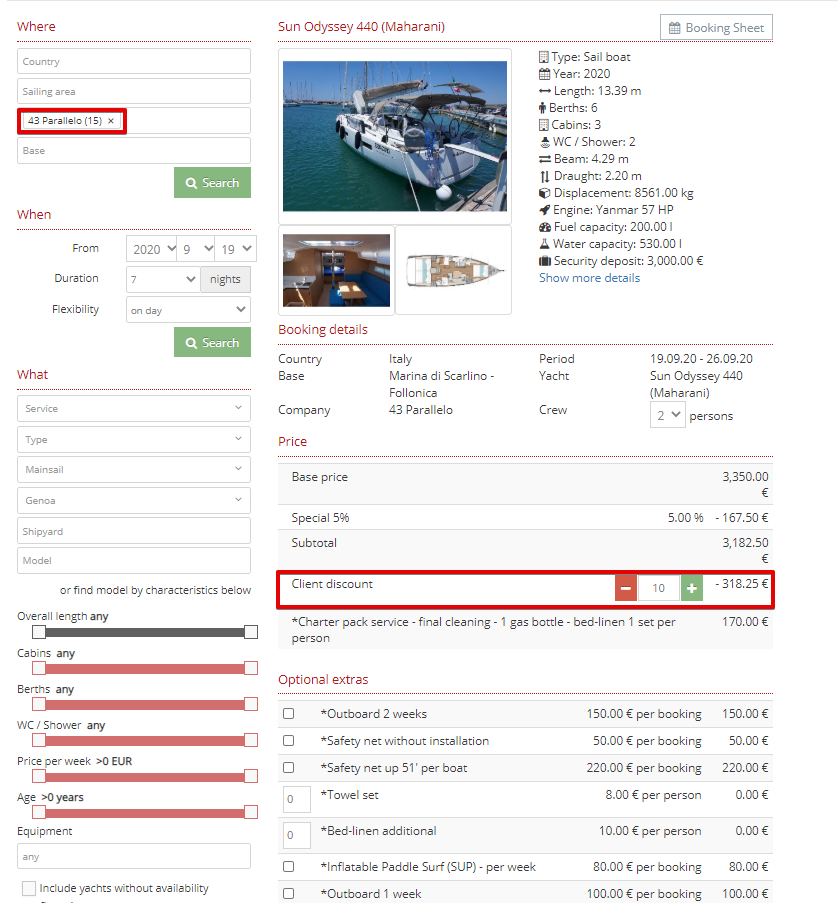 The same restrictive rule will work if an agency would try to offer more discount than permitted on options and reservations as well.