Booking Manager enables Charter companies to offer optional damage insurance coverage, damage waiver when renting a yacht.
How to enter the damage waiver cost?
Booking Manager has the ability to automatically reduce the deposit amount for the damage waiver amount.
To enter a damage waiver go to >Work>Yachts
Find a yacht for which you wish to reduce the deposit.
Enter the security deposit amount.
Enter the amount of damage waiver.
Press Apply.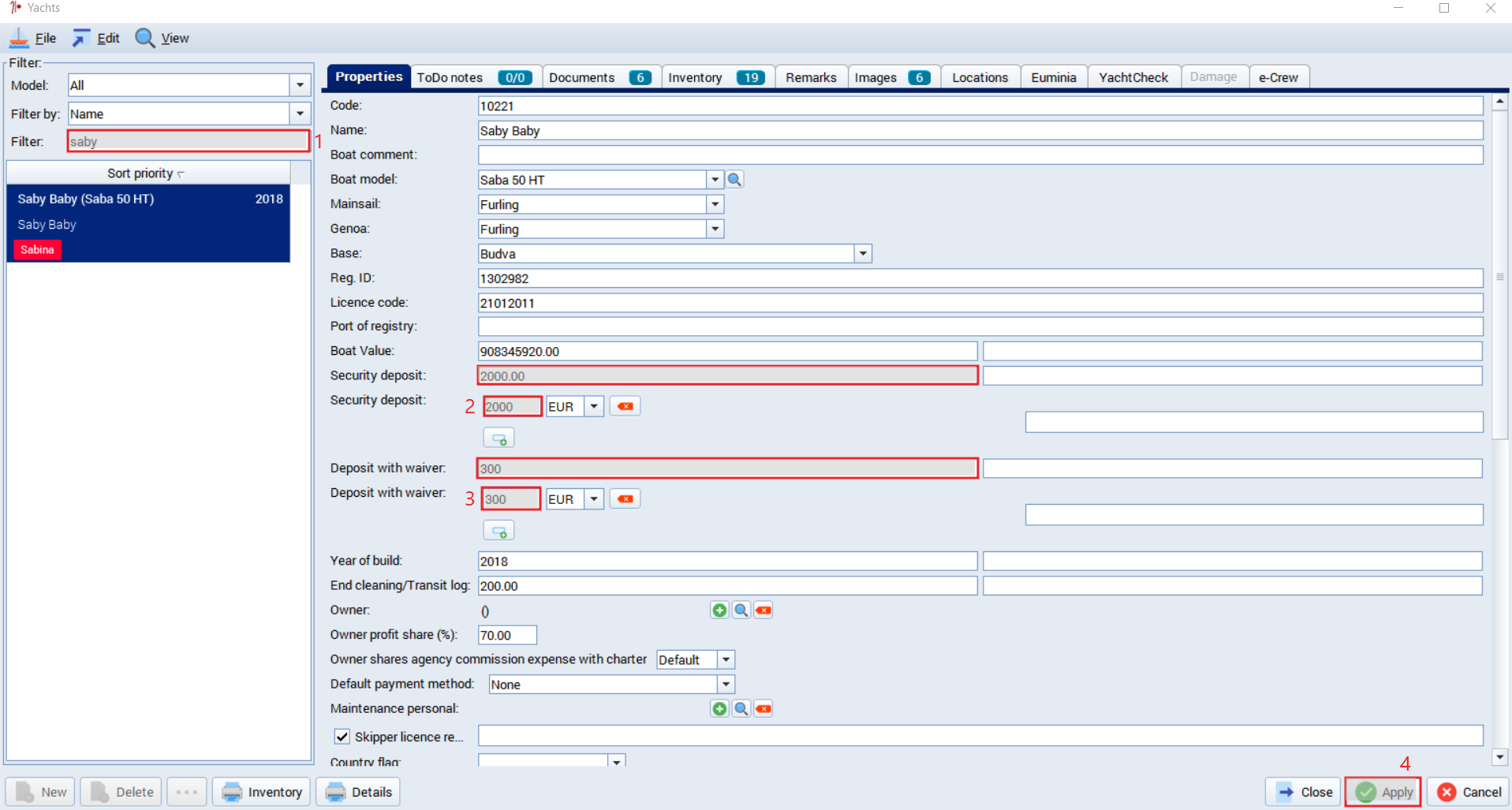 After that, go to >Setup>Option Types
Create a new option with the name Damage waiver insurance or another name as you want it to appear.
Select New
Enter the name of the option, for example, Damage waiver insurance.
Enter the amount for which the deposit will be reduced.
Go to tab Advanced.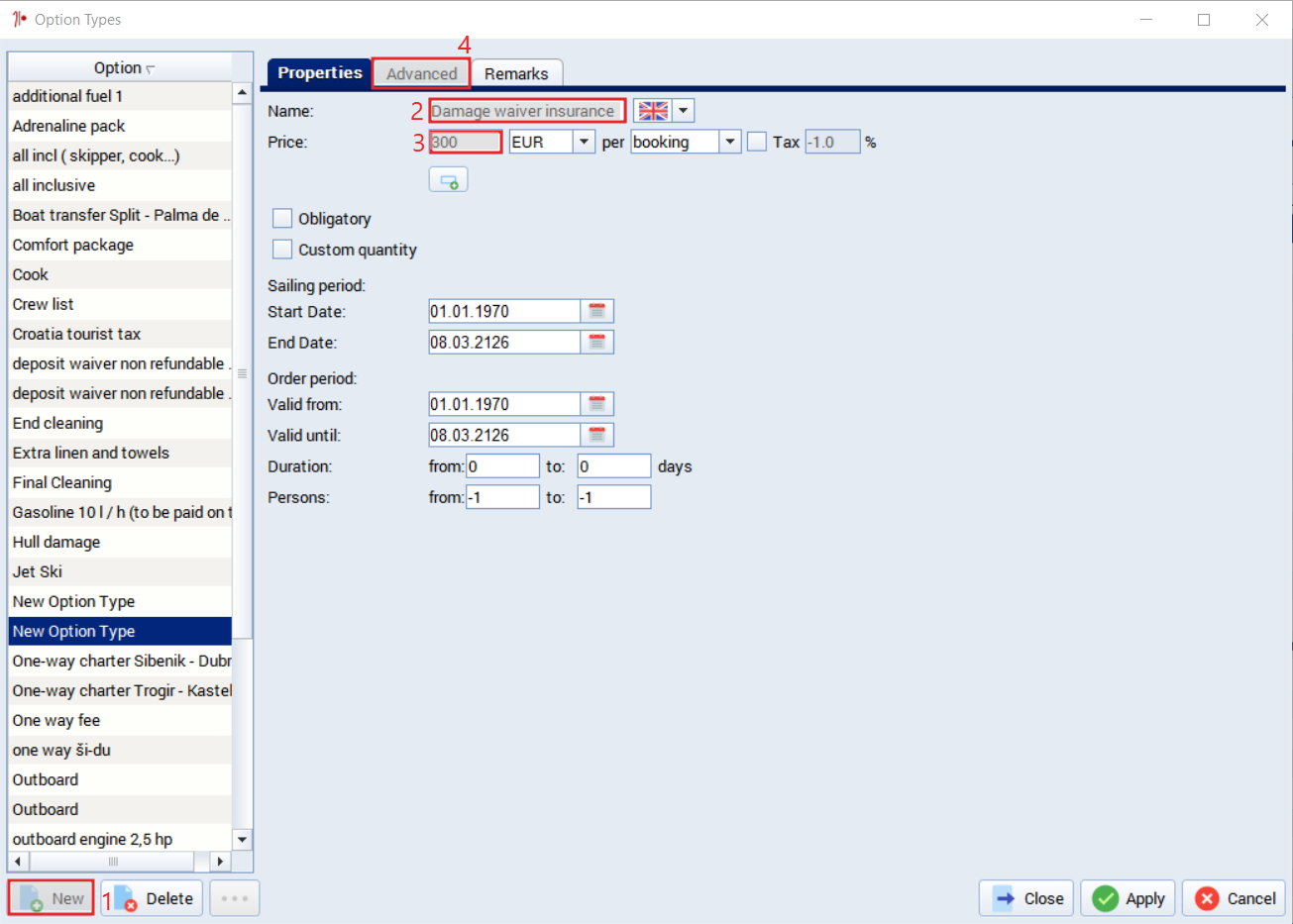 5. Select-Includes security deposit waiver. This means that the deposit amount entered under the Yacht will be modified for the amount entered here.
6. Select yacht.
7. Press Apply.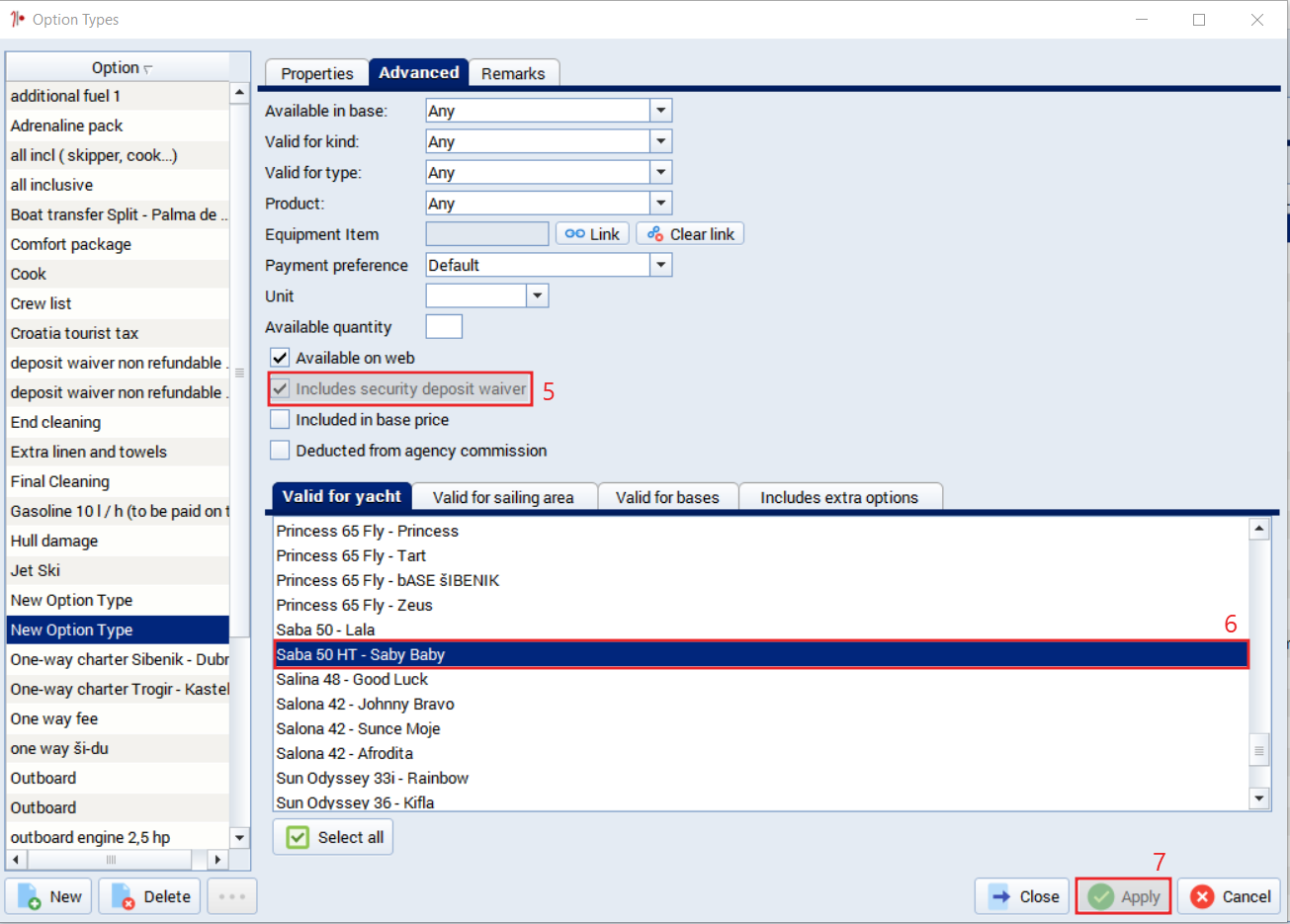 In case when damage waiver is not added as an optional extra on the reservation, Booking Confirmation document will show the default deposit amount as entered under > Yacht.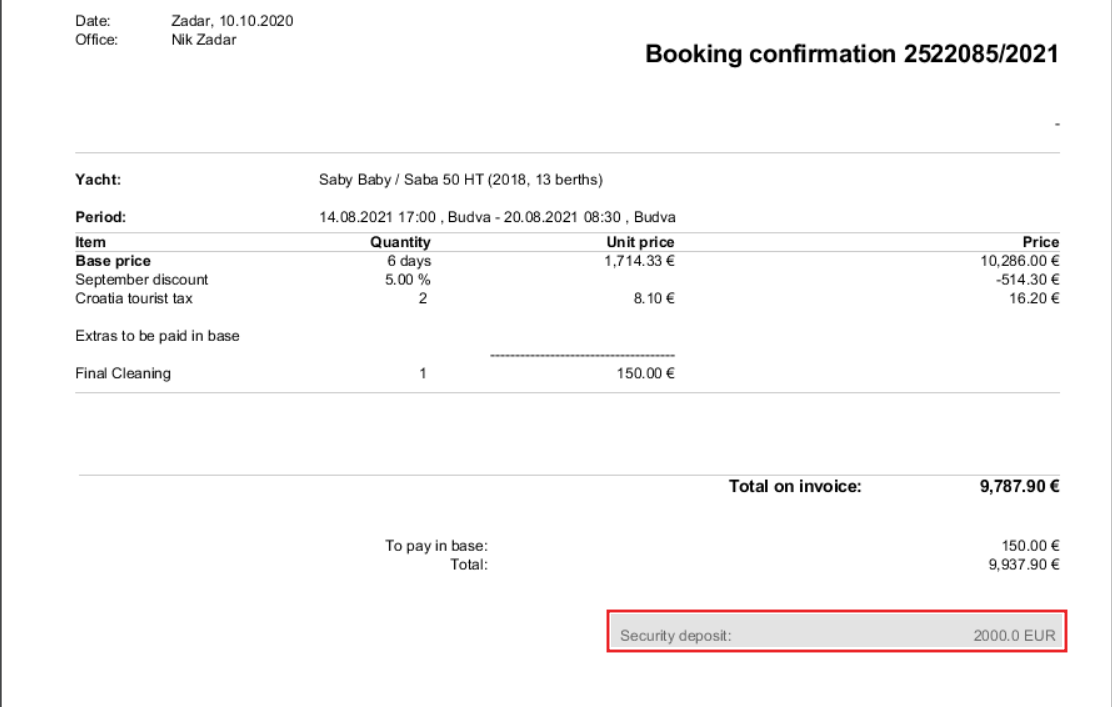 If the damage waiver is ordered by the agency or the client go to the calculation tab on the reservation and add this new option
Go to tab Add and select Extras
Select Damage waiver insurance
Press Add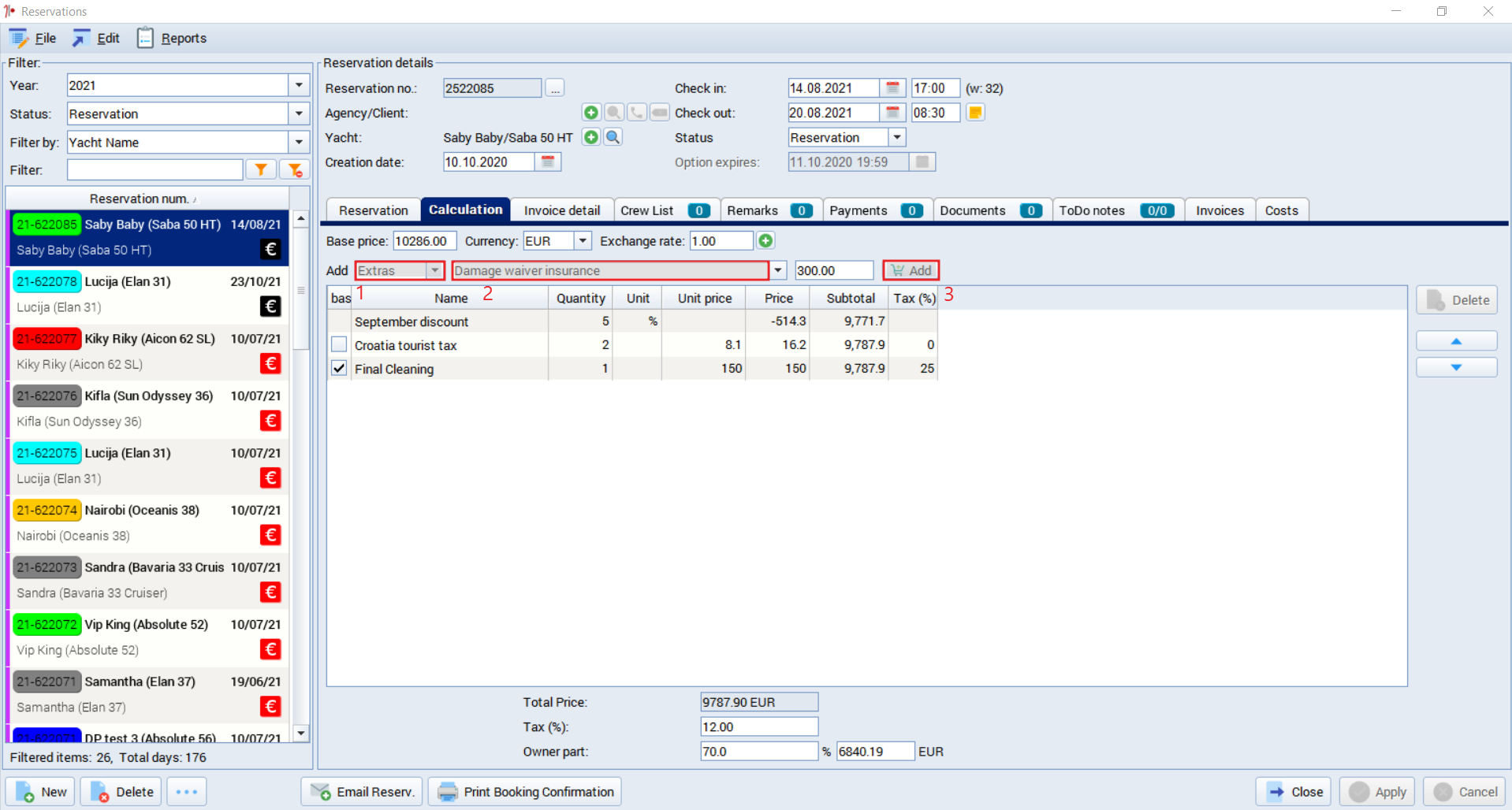 4. Selected extra will appear
5. Select Apply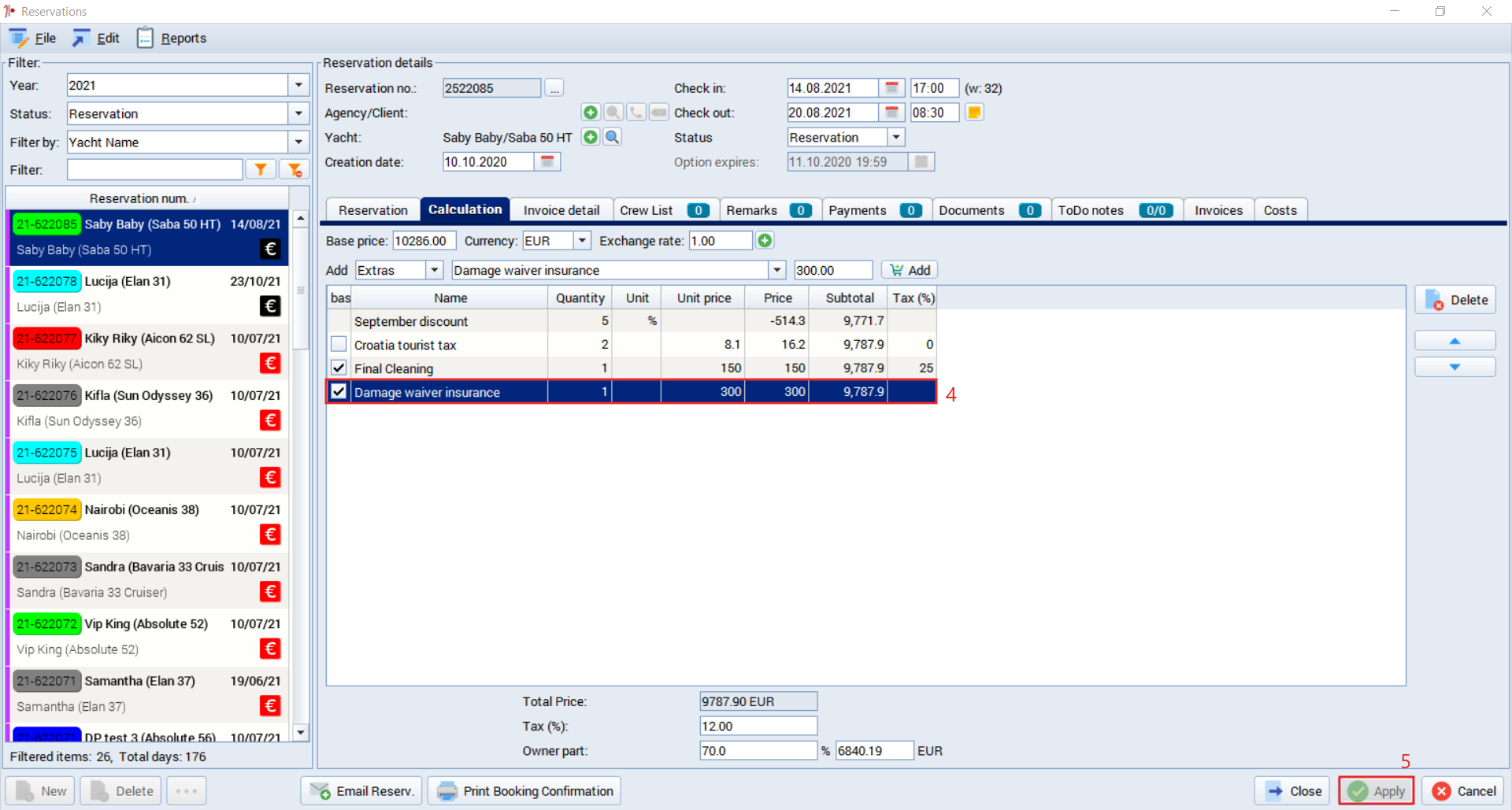 After you print the booking confirmation, the deposit amount will be automatically modified.