Booking Manager Extra feature helps you to keep track of your extras inventory and prevent you from adding it in the reservation when you do not have any available left.
How to set up the number of items per extra
Go to Setup (1.) --> Option Types (2.)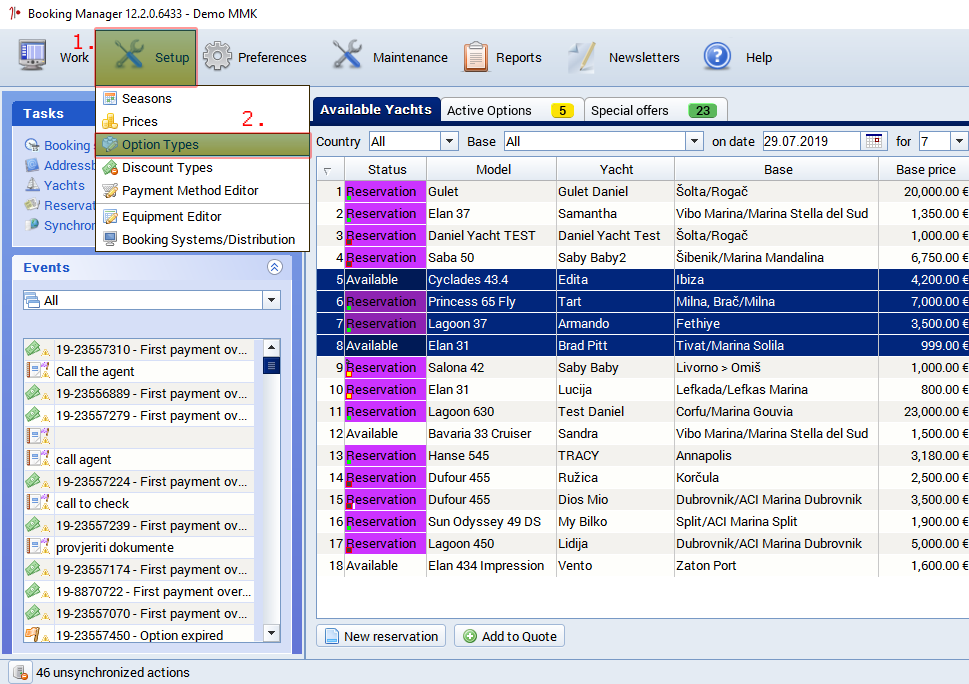 and select the extra (1.) for which you want to set up the number of items available and go to Advanced (2.)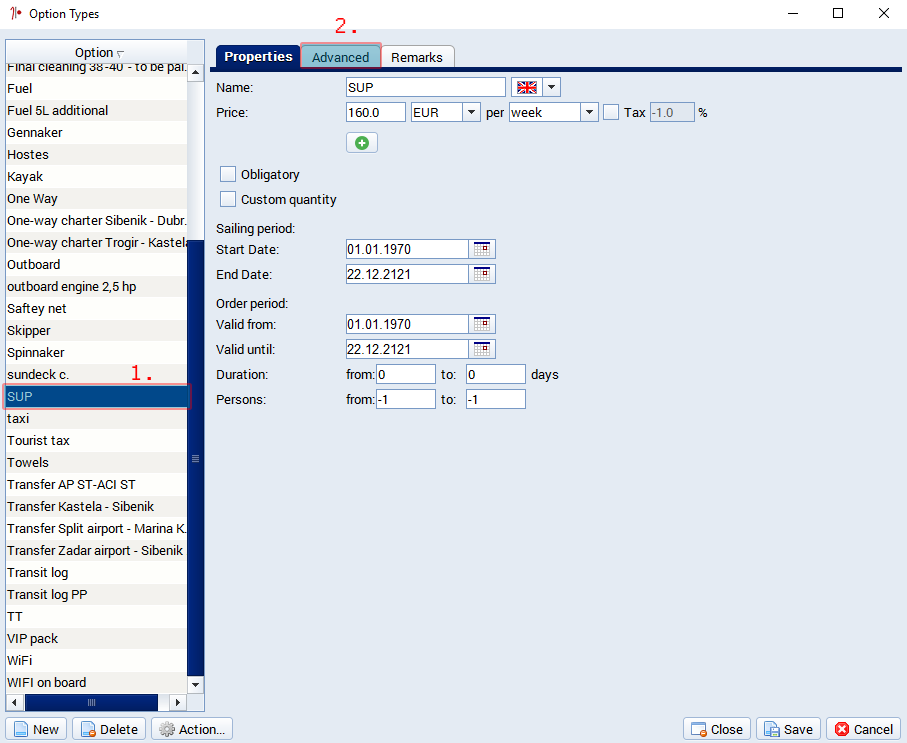 Once in Advanced, enter the available quantity of the item (1.) and click on Save (2.)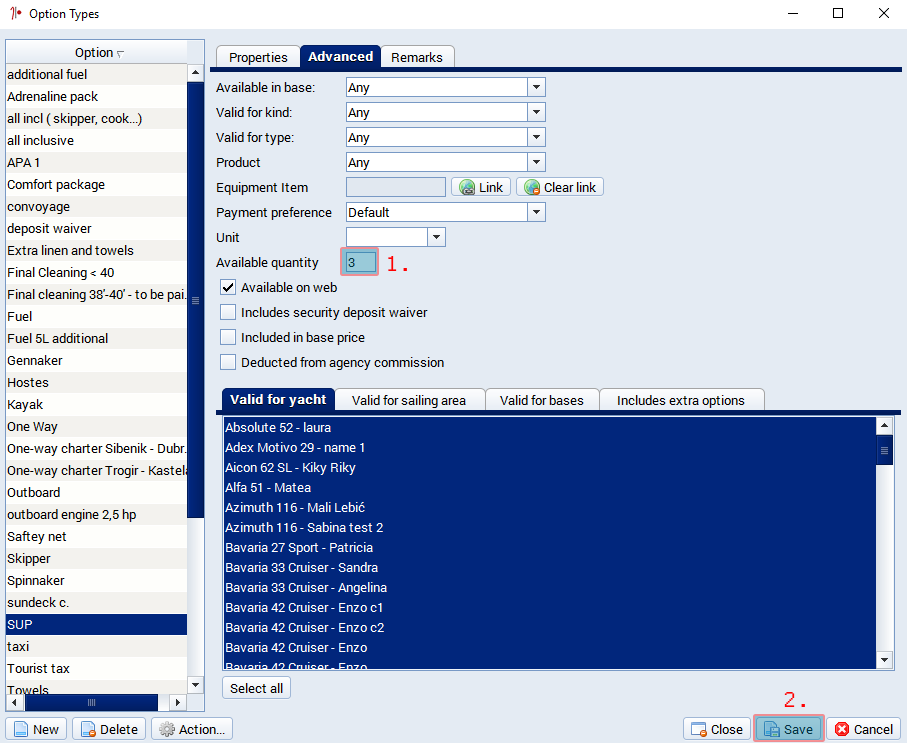 Once you have set up the quantity for the extra, in our case 3 SUP, if all 3 SUPs have already been booked for certain charter period the System will recognize it and disable SUP from your extras dropdown menu.
This way the system is preventing you from renting out an extra you do not have available, helping you to provide the best customer service for your clients.