Booking Manager allows you to print documents in 28 languages, to make work faster and easier you can select the "preferred languages", the ones you use most often.
How to set up preferred languages:
To select the desired languages go to
PREFERENCES > COMPANY > LANGUAGES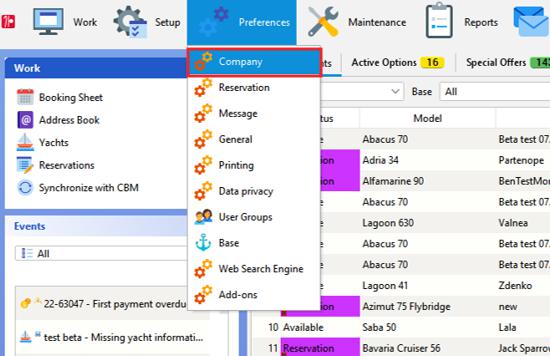 Under the Content table on the left, you will see all the languages in the System. Select the language you prefer and click the blue arrow to move it to the Selected Languages on the right.
(in this example the selected language is Greek)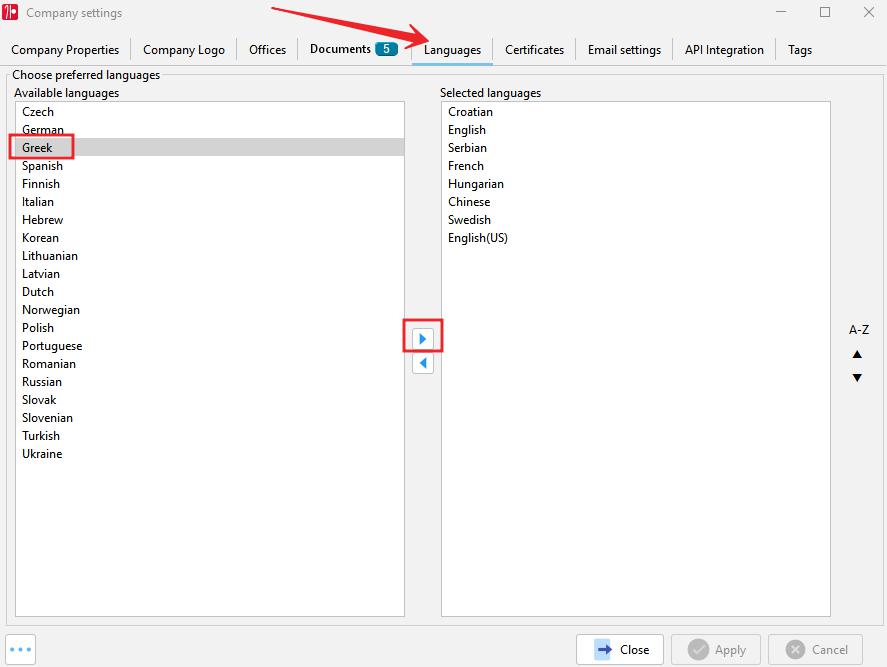 Once you select all the languages you prefer click APPLY to finish.
Now, whenever you wish to print any documents in different languages from your Local Booking Manager, the languages you selected will appear.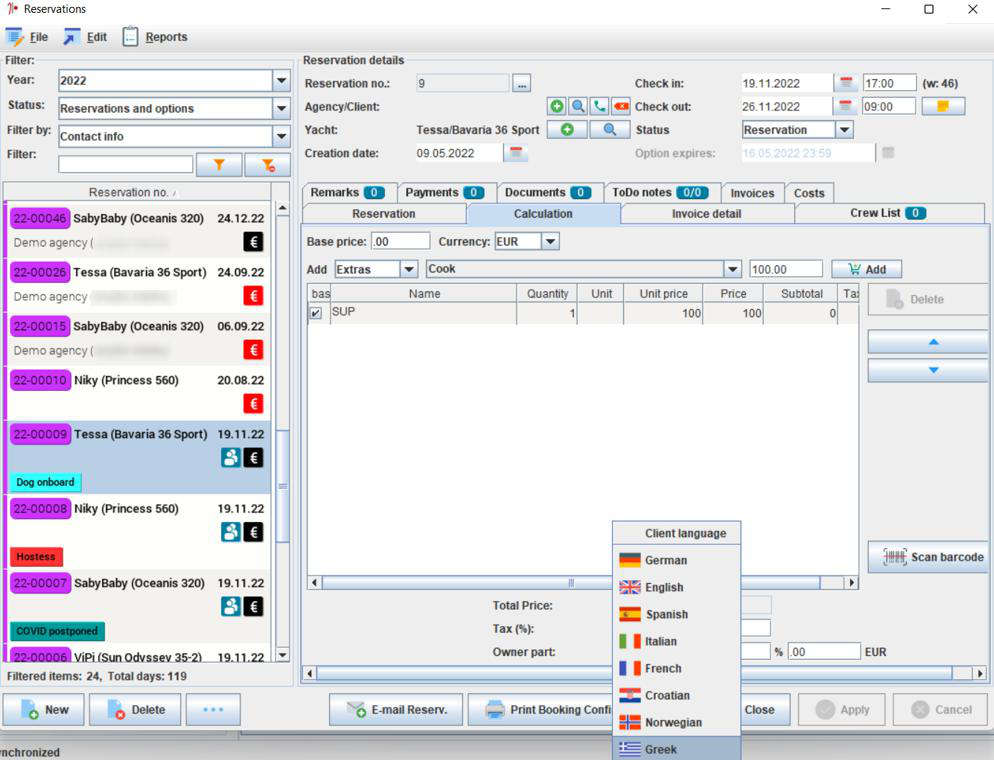 (in this example the language is Greek)