Sort priority feature enables you to customise the order of Option types displayed. You can give priority the ones you wish to be shown first.
How to set up priority of Option types:
To change the order of your Option types go to:
SETUP > OPTION TYPES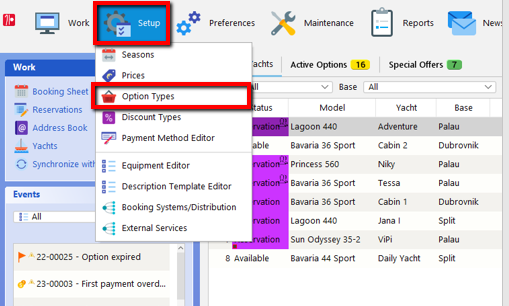 On the left, you will see all the Option types you entered. By clicking on the blue arrow you can move Option types up (˄) or down (˅) based on the order you want them to appear in the Price Quote and under Yacht Details on Portal. Once you are done with sorting your Option types click Apply.
(in this example we want to display the Skipper first)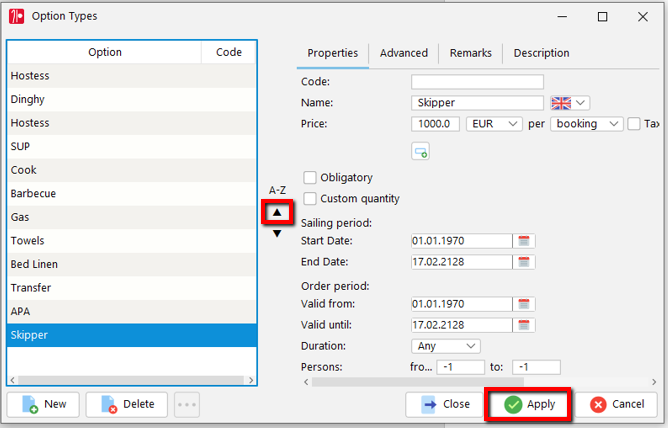 PRICE QUOTE
Now you can see that the Skipper is shown first on the Price Quote.