To expand your hourly offer Booking Manager allows you to set up prices for extras per hour, day and night.
If you want to know how to manage your extras click here How to add Extras
To setup extras per day, night and hour go to:
SETUP > OPTION TYPES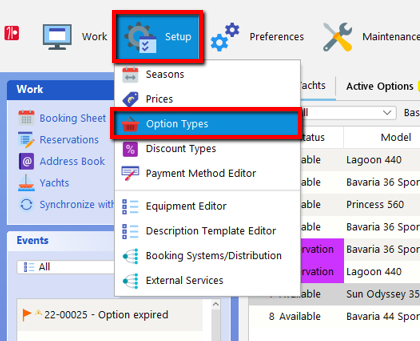 In the drop down select day (or night/hour depending on which one you want to enter)
and enter the desired price. Confirm by clicking apply.