On the Booking Manager Portal, you can enter several preset messages that are used in the system when e-mails are being sent. You can predefine messages for Booking e-mail notice, Booking web notice, Price Quote Message, Price Quote Note, and Client E-mail message.

Go to My Account (1.) > Message Settings (2.) and click on a message you want to set (3.).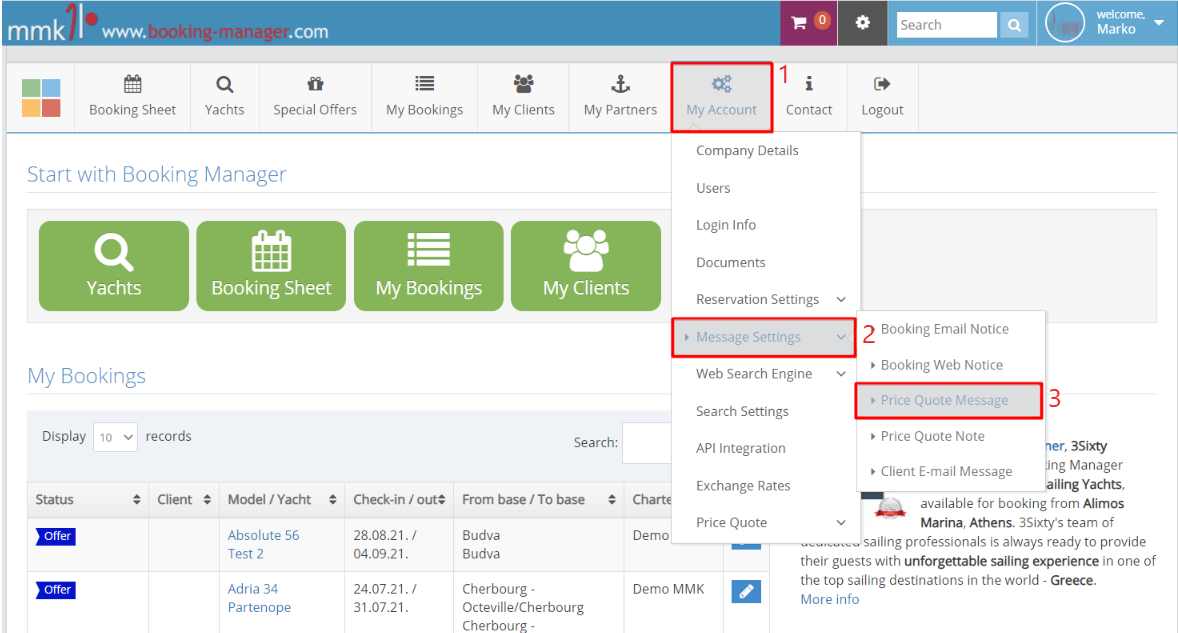 Enter your message (1.) and Edit your text (2) Messages are entered as default in English, but you can translate it to any of the languages available (3.). In this example, we have predefined the message for Price Quote Message.
After you're done, click Save (4)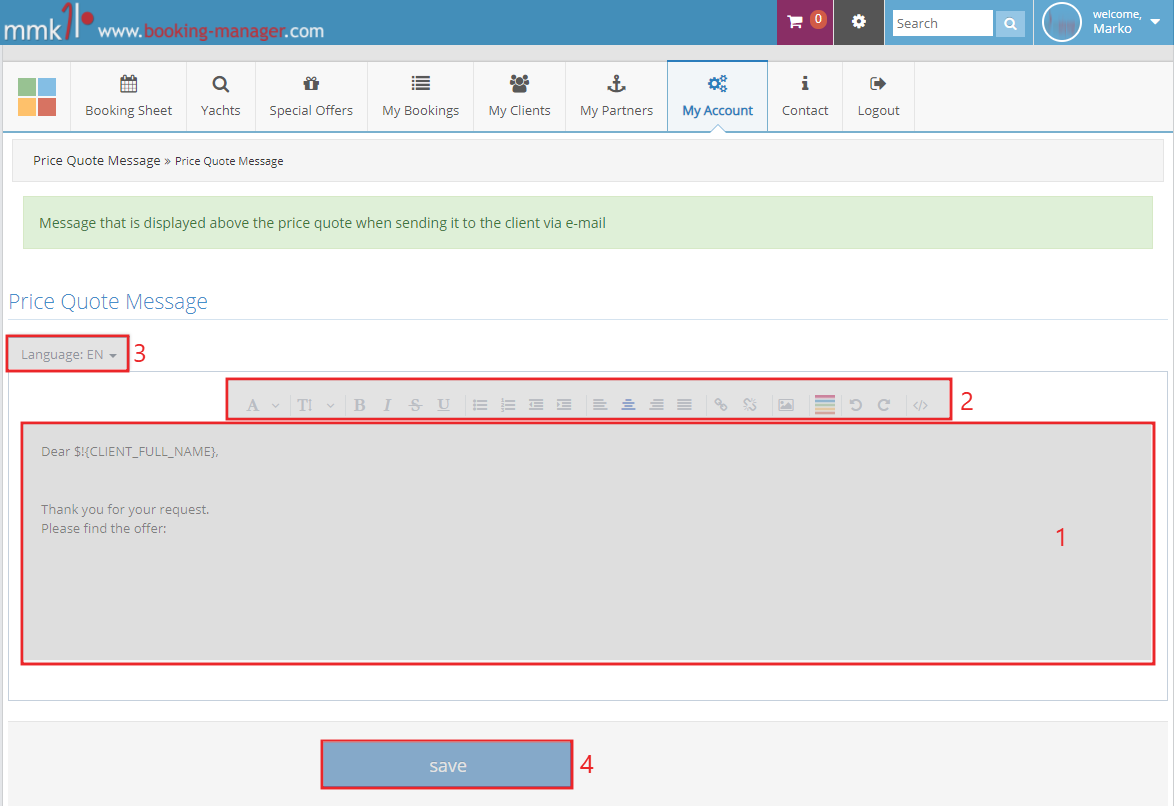 Once you predefine your messages, they will be preset in future e-mails sent by the system.