New version of Booking Manager portal has several new features that give you more flexibility in offering best offers to your clients.
One of these features is the ability to manage your own offer of extras regardless of charter company.
Setting your own extras
To enter your own extras go to My Account (1.) > Reservation settings (2.) > Options editor (3.)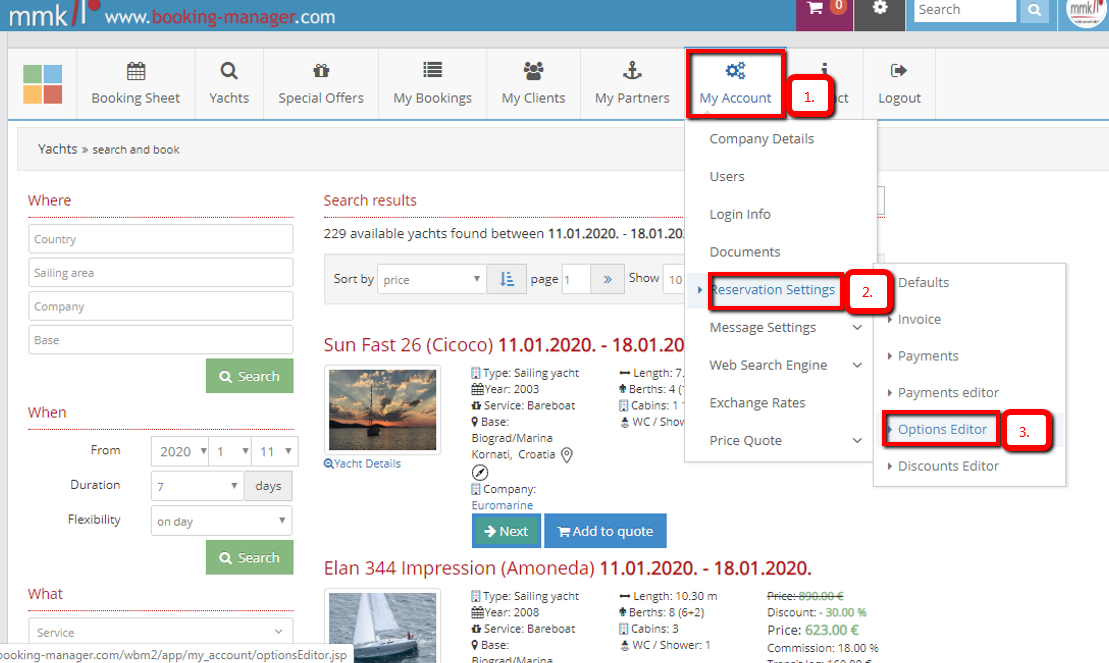 Once you entered the Options editor, press New (1.) to open a new option. Set the name, price and validity of the option (day, week or booking) (2.). You can also place a check and put in the tax if the option uses a different tax rate than the charter (3.).
You can set whether option is obligatory or not (4.) You can also set the validity for a certain charter period (5.) or reservation period (6.)
Press Save (7.) when finished.

Placing the extra on the reservation
Once you have setup all your extras you can add them to the reservations. When you open a new reservation go to My Bookings and view the reservation in My Bookings Editor.

Find the Optional extras (1.) and select the option that you want (2.) to apply to the reservation and press Add (3.).

The extra will appear in Calculation info (4.) together with the delete button