Booking Manager portal has the ability to directly mail documents to your clients, including the invoice.
To mail the invoice to the client go to My Bookings (1.) and click on the Reservation to open it (2.).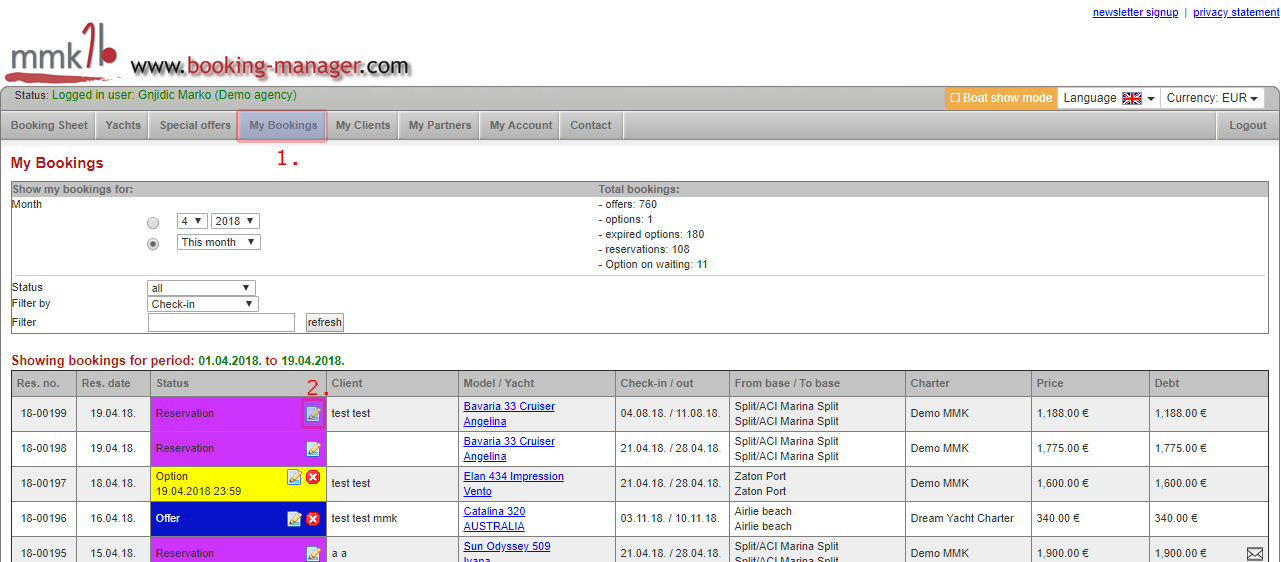 Next, go to Client documents (1.), place a check on Invoice (2.) to put the invoice to attachment and click on Send e-mail (3.).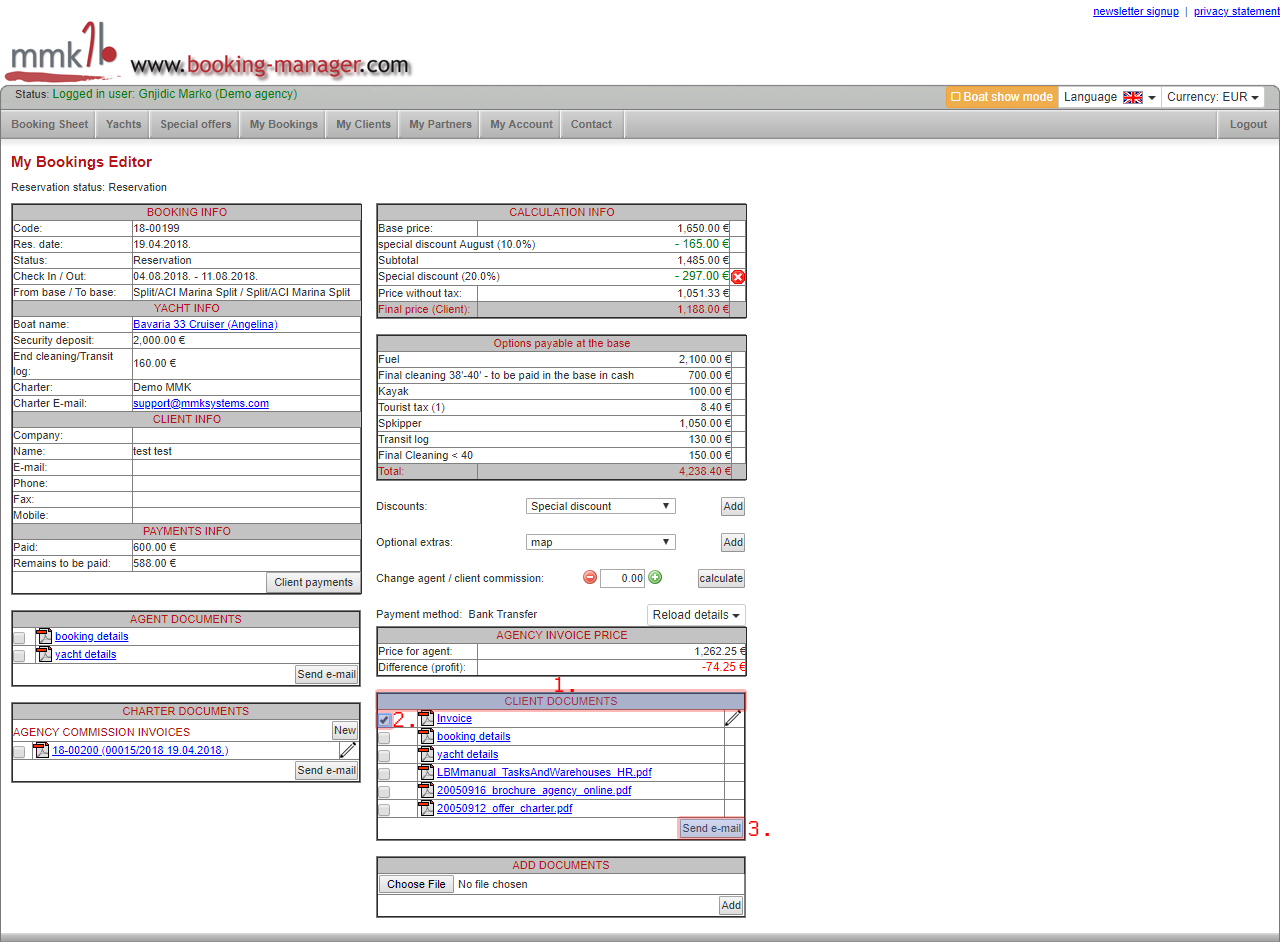 A new e-mail will open and you can enter the e-mail address, if there was no client info on the reservation when it was created, or it will be already addressed to e-mail address of the client entered in the address book (1.). Enter the mail content (2.) and check that the invoice is attached (3.). You can place a check on any other document to attach it to the e-mail. Press Send (4.) to send the invoice.