Booking Manager Portal allow you to issue and send your commission invoice after the reservation is created.
How to issue Invoice for Agency Commission
To issue an Agency commission invoice, once logged in to the Portal go to
My bookings
Open the reservation for which you want to issue the invoice.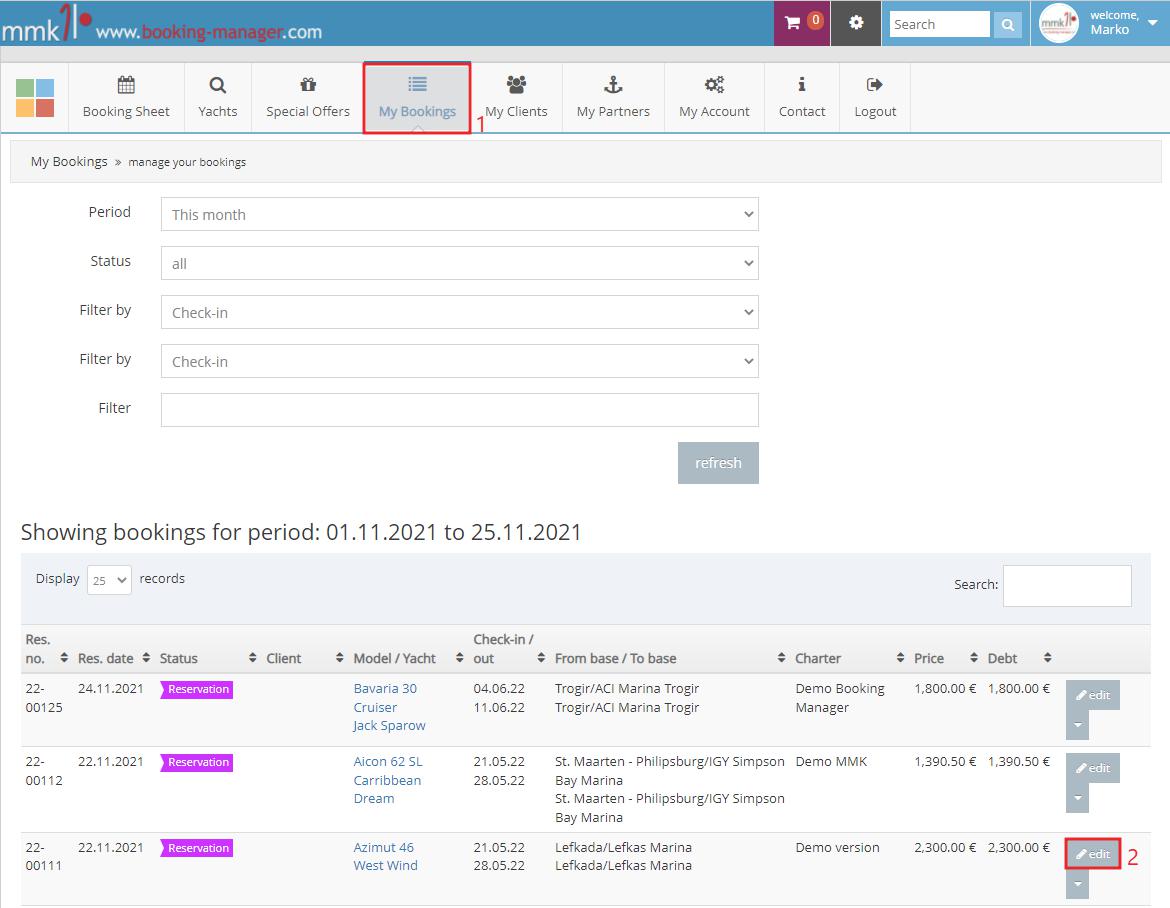 Once you open the reservation
Click on tab Invoices
Select the Commission Invoice to open the editor.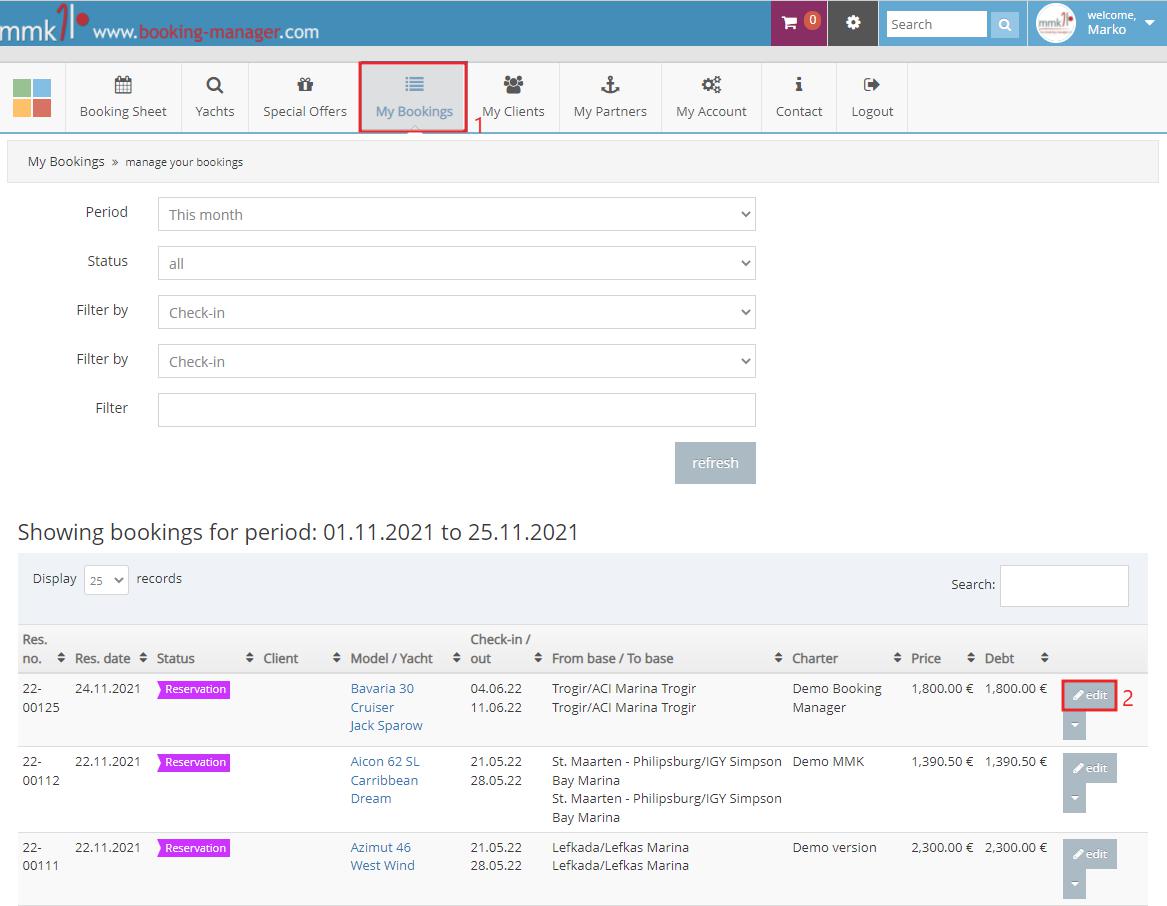 After the editor opens
Go to tab Invoices
Click on Commission Invoice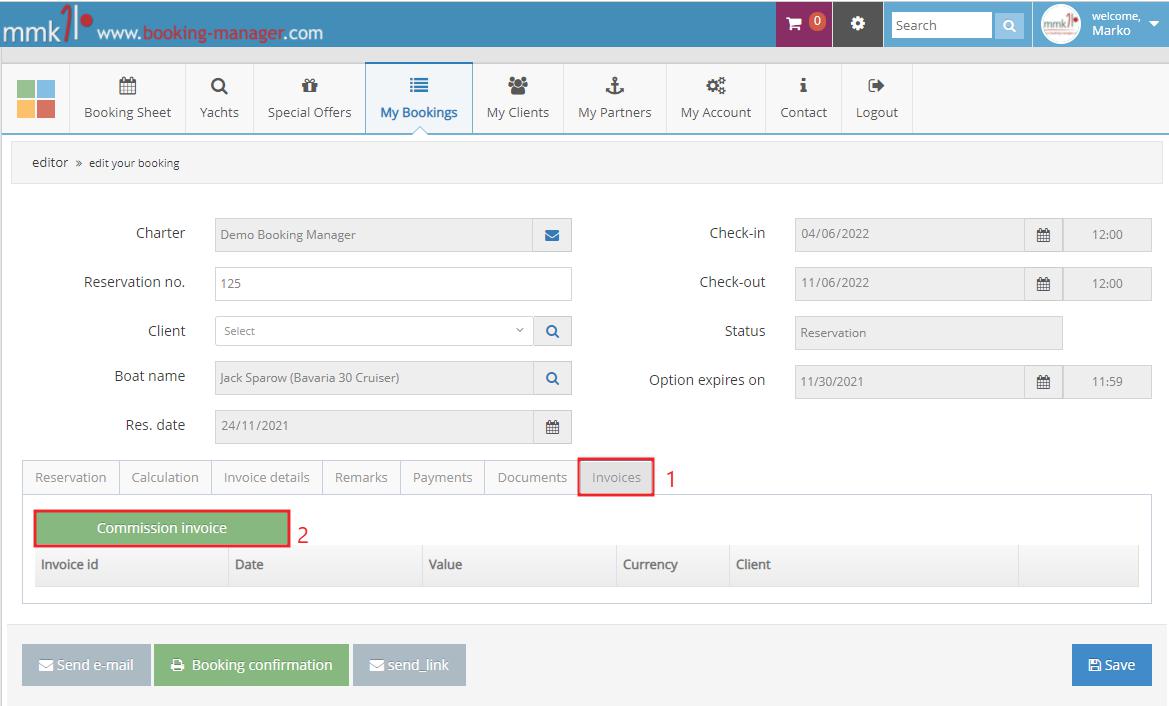 After you've clicked on Commission Invoice, the system will create an Invoice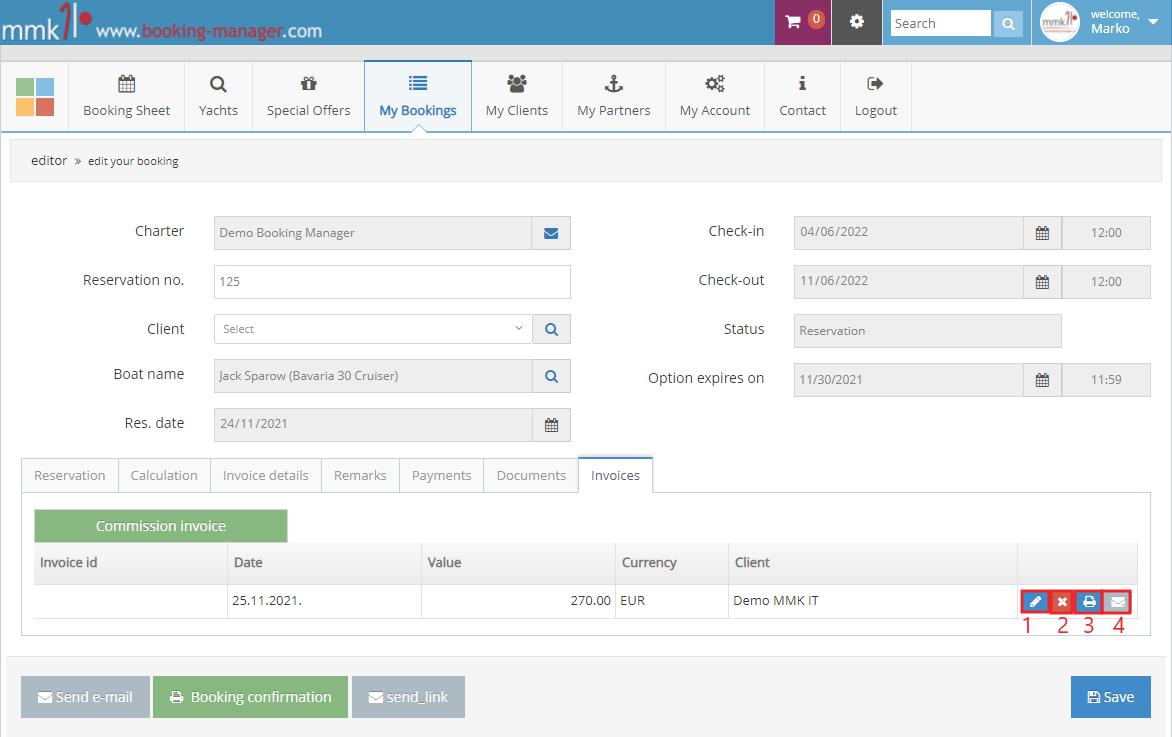 You can edit Invoice
You can delete it
You can Print Invoice
It can be sent by E-mail
How to change Agency Commission Invoice?
To change Invoice
Click on the pencil sign

After Invoice opens
You can type your own invoice ID
You can change the date
Change amount if you want
Select the currency in which you want it to appear
Click Save when you're done

How to Send Commission Invoice
To send Commission Invoice
Click on the Envelope sign

The E-mail wizard will open
You can change the Subject
You can edit how the E-mail will look
You can change the text
You can choose if Invoice will be attached
Click Send when you're ready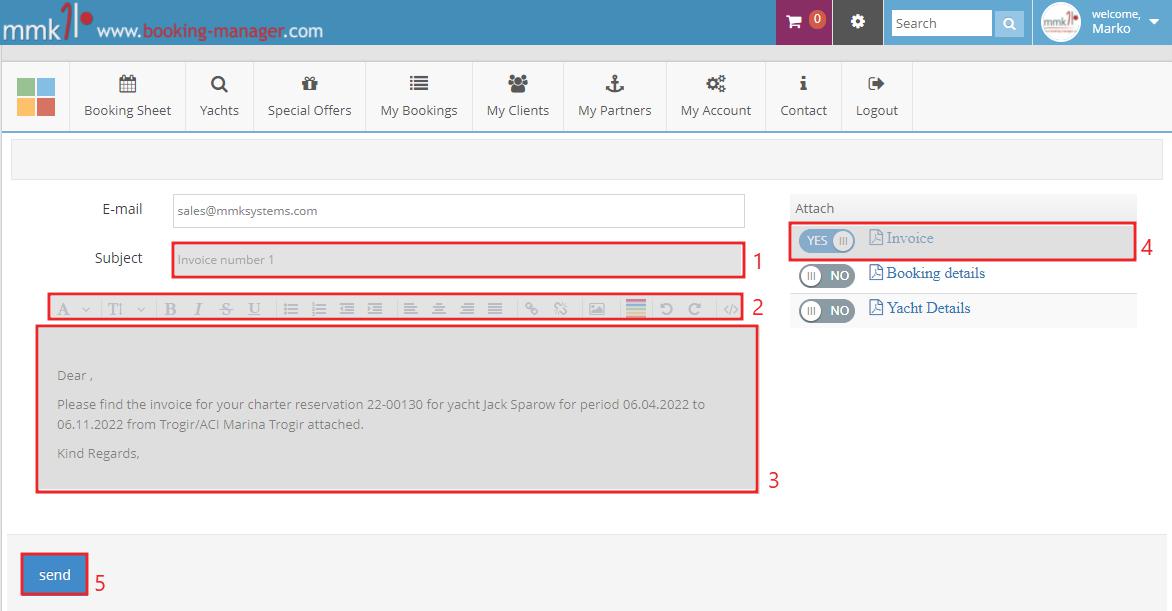 Commission Invoice can also be sent Directly