Booking Manager allows you to make custom reservations that are not related to any actual boats and/or periods. To create a custom reservation, start like you would any new reservation.
Click New
Select any yacht
Press Choose

Choose a date
Select OK. The system will create it like a new Option.
Next, find the option
Switch the Status to Custom
Press Apply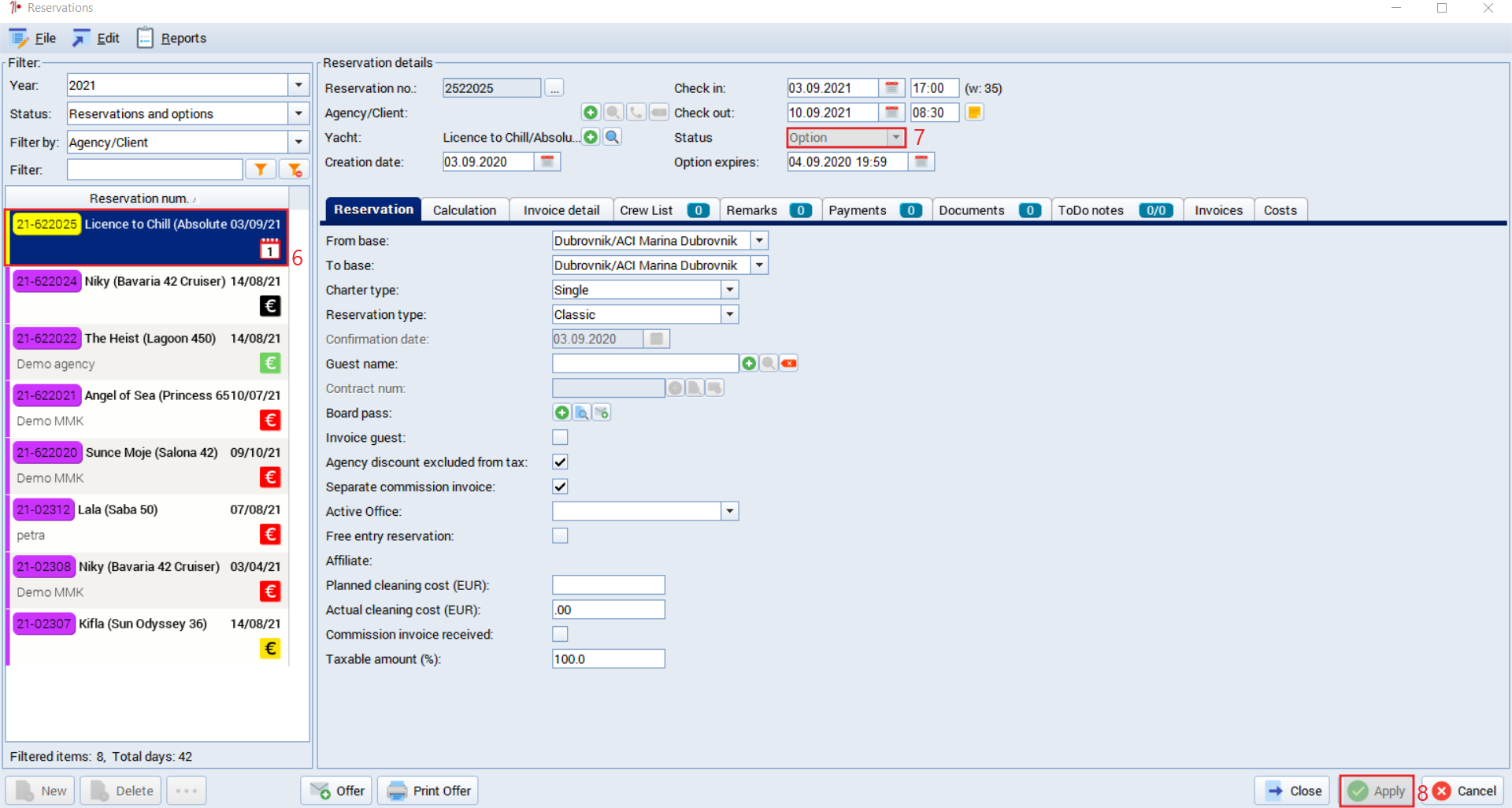 The status will be changed to Custom
Now you can add Agent/Client
You can mark the reservation as a Free entry reservation -Marking the reservation as a free entry removes the Boat and Period from the documents.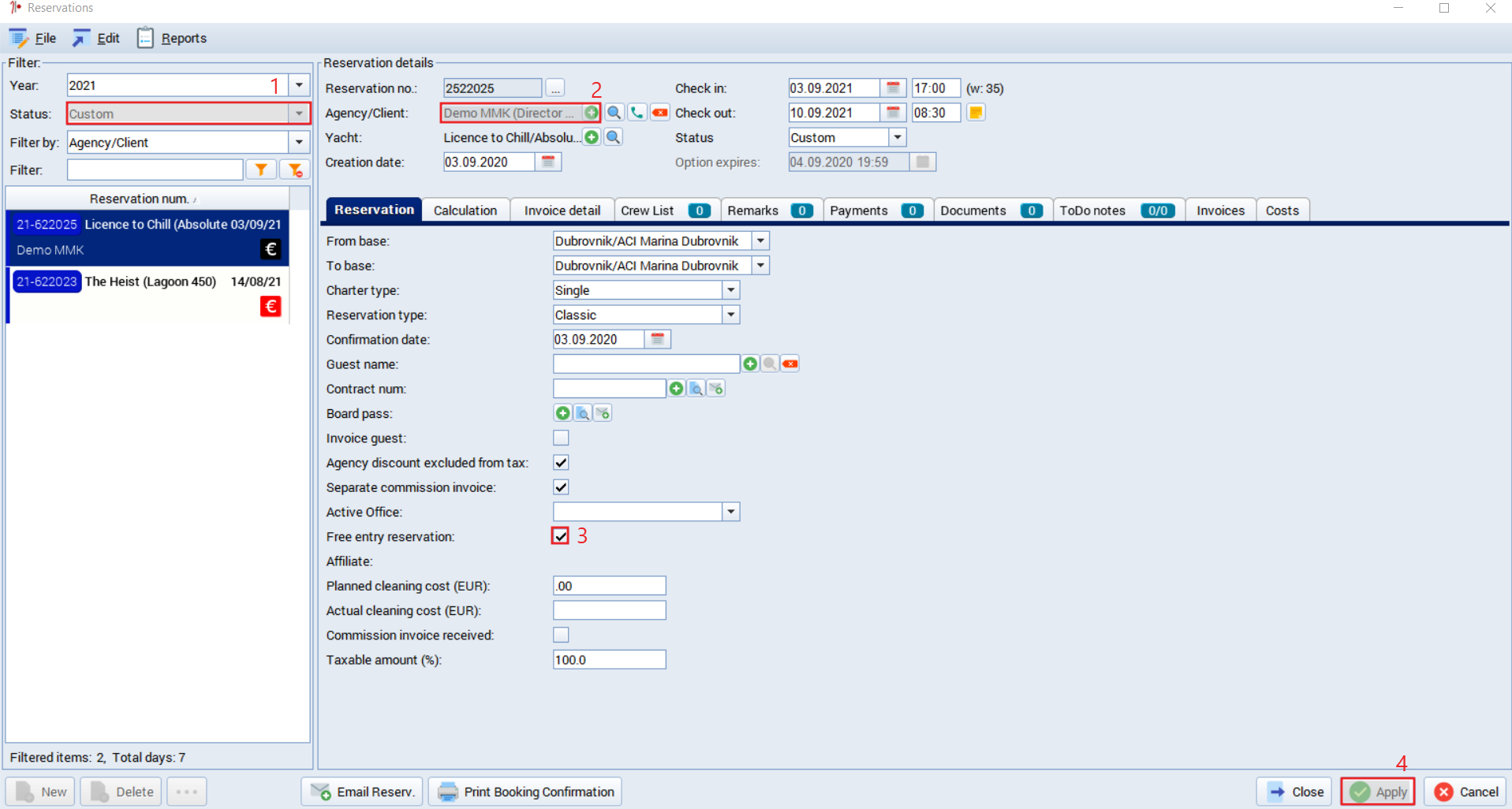 Now go to tab Calculation, and if you want, for example, to issue an invoice for something non-standard,
Remove the Base price
Remove all items except one, by selecting them
Delete

Rename one item left into the one you need-for example-Damage waiver or Odustatnina (croatian)
Enter the price next to it
Change base price
Modify Tax rate
Finally press Apply
With all this setup you can issue the invoice to the correct client, go to tab-Invoice detail
Choose the correct payment method
Select-Create invoice
Apply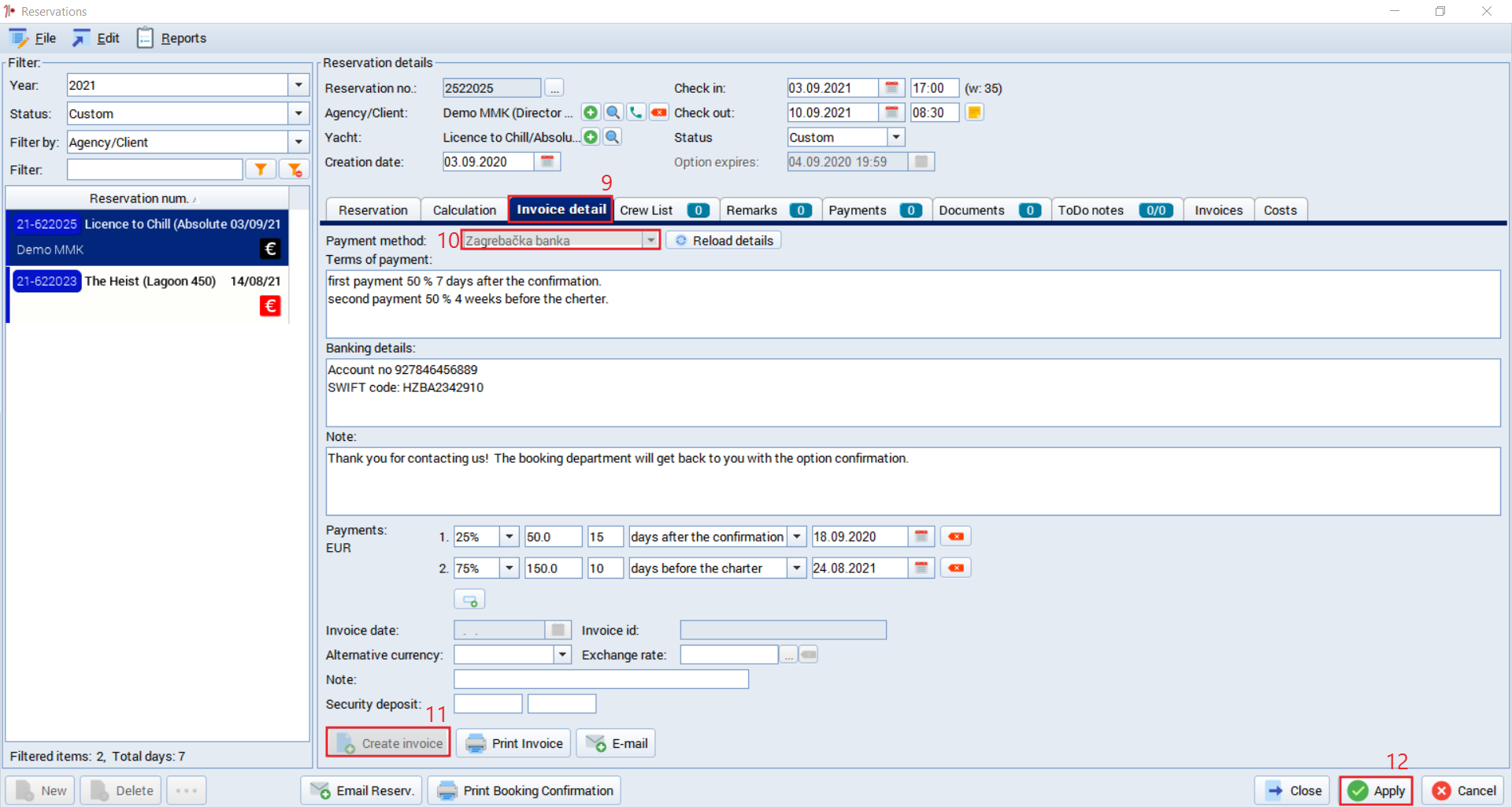 13. Click on-Print Invoice
14. Select Ok