Booking Manager allows you to manage Reservations, enter Payments or enter Prices in 4 different currencies
How to Enter Default Currency
Go to Preferences>Reservations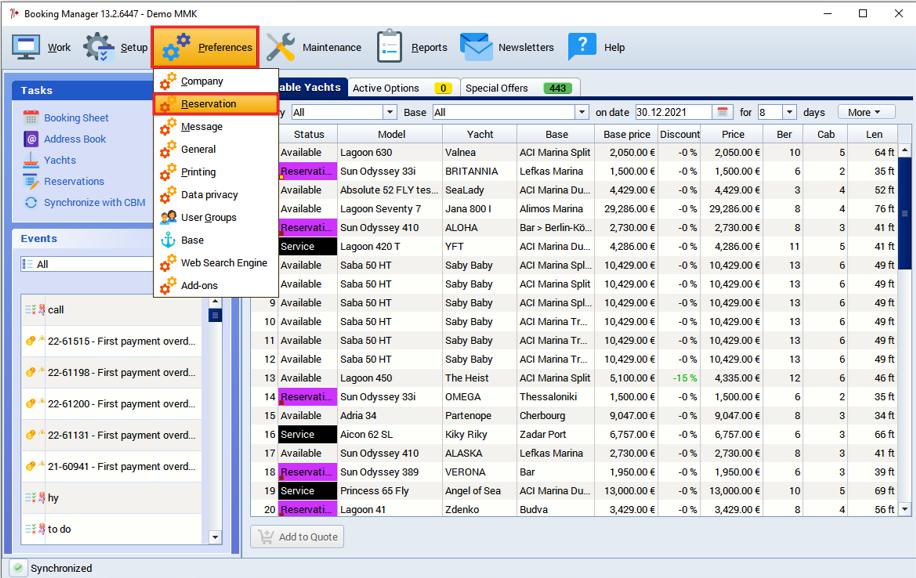 When the new window opens,
Go to tab Invoice
By default, the system currency is EUR. You can change it, for example, USD
Select Apply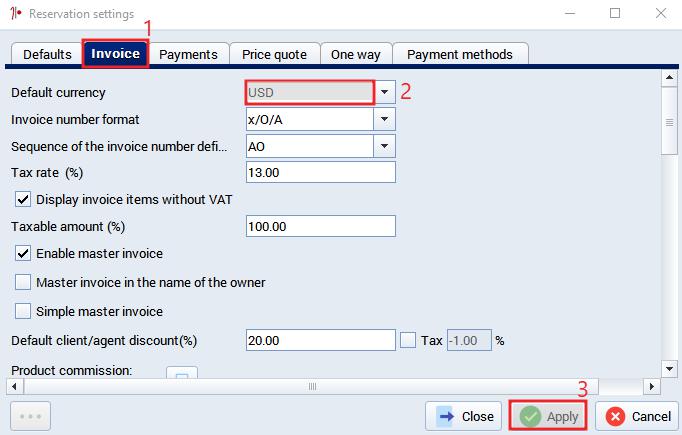 After that go to Setup> Payment method Editor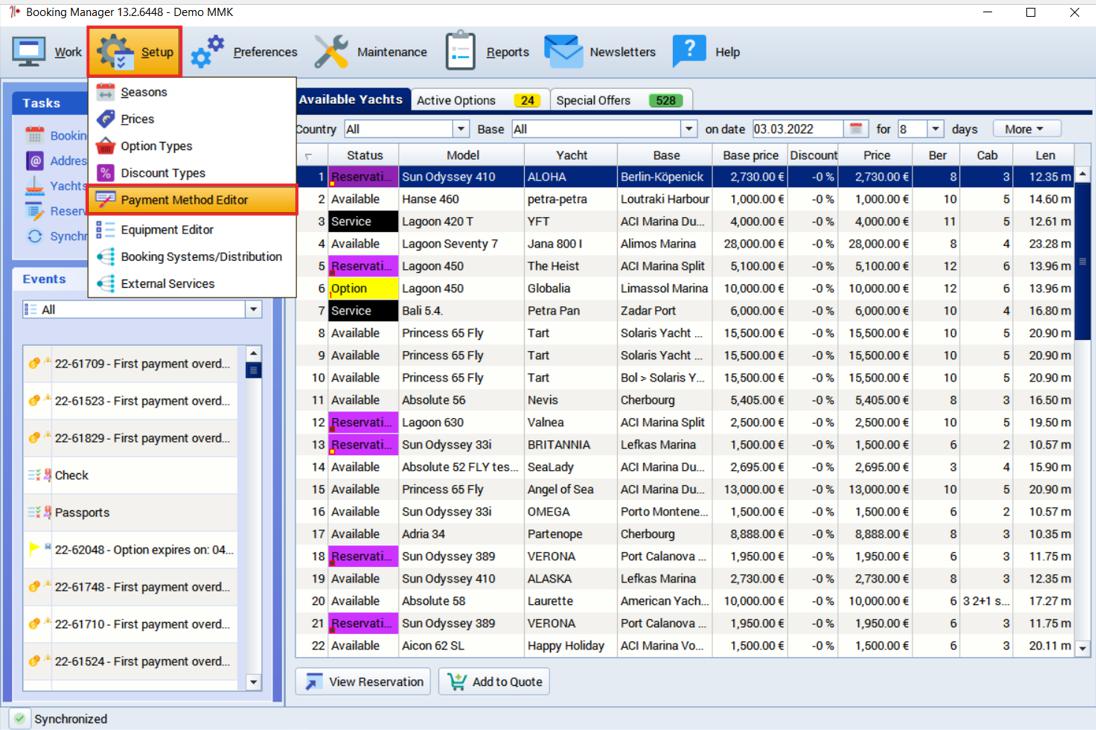 Select the Payment method which you are using
Change Default Currency
Select Apply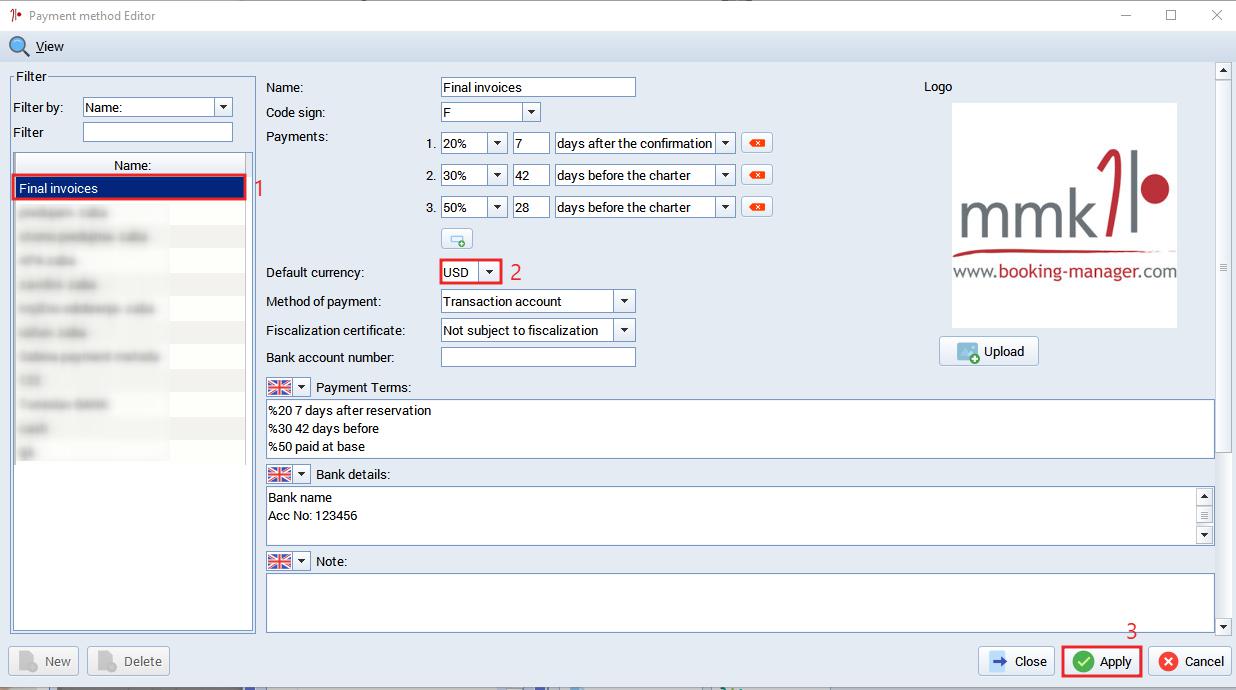 After you've issued the Invoice, it will be in the selected currency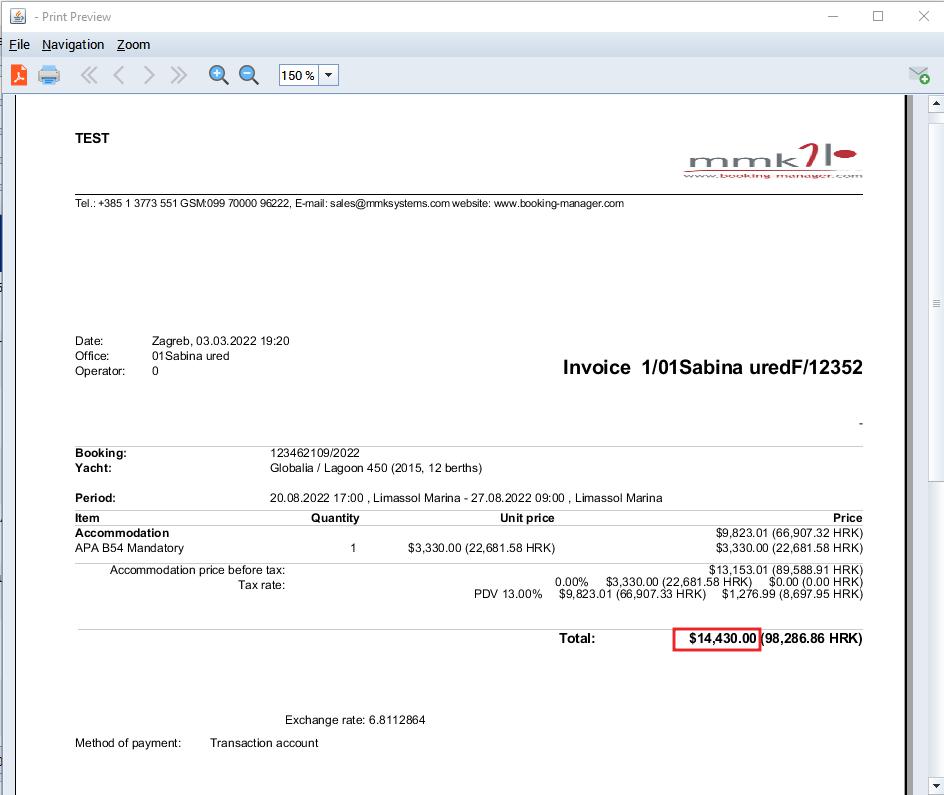 How to Check Currency Symbols
The currency symbol on the main screen is written as a symbol of a default currency.
When you change it it will be visible on the main screen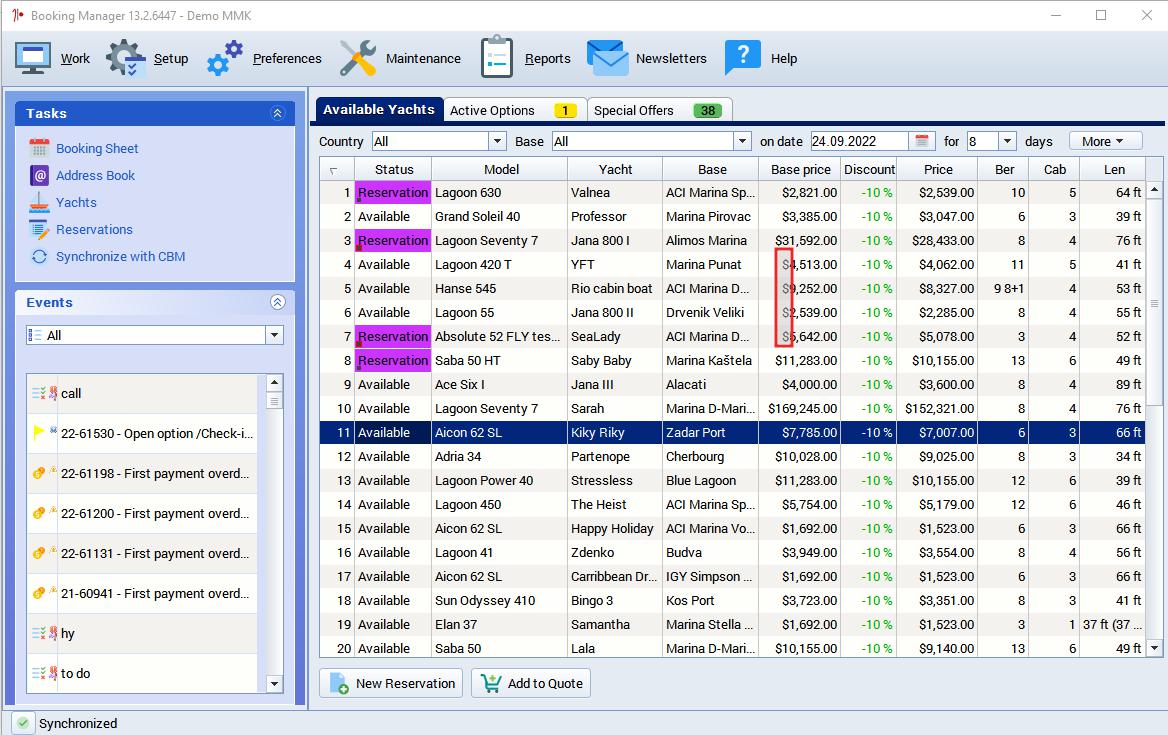 If default currency has no symbol assigned, default is set to EUR.
When you add a payment to the reservation if it's not fully paid, a sign with a currency symbol will appear.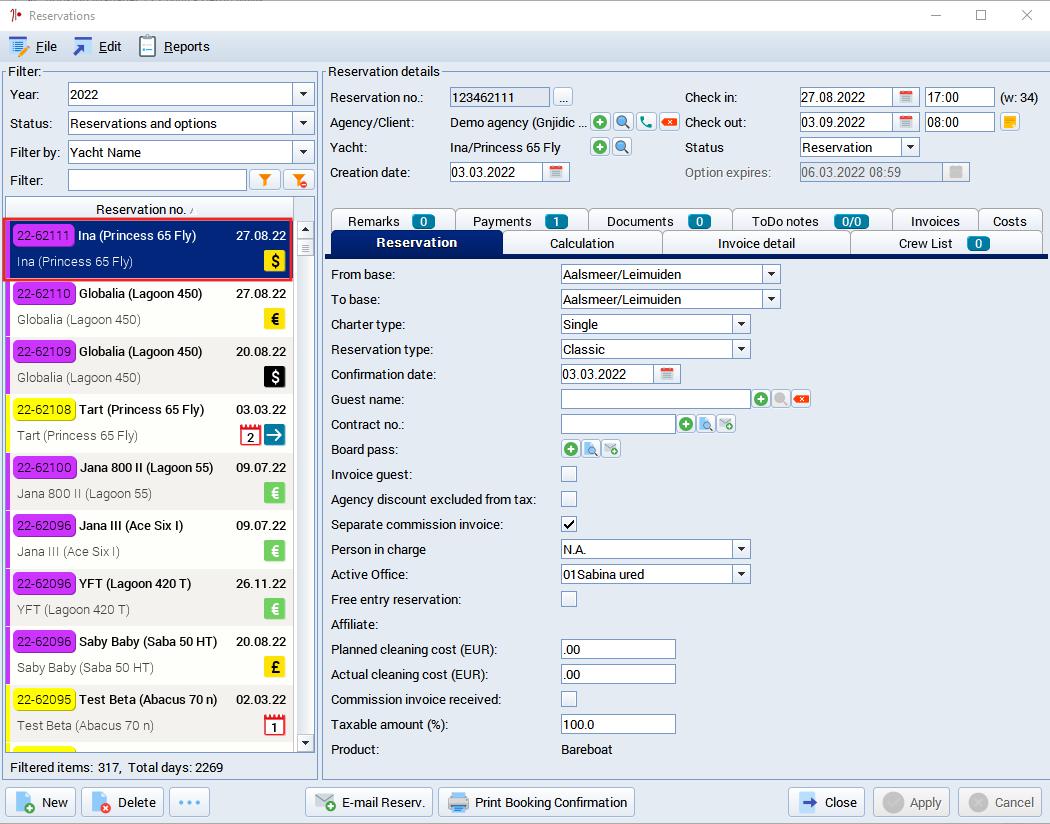 You can also add prices in different currencies and synchronize Exchange rates