Local Booking Manager application gives you the great possibility of automatic synchronization of data so that all the changes made in Local Booking Manager are automatically visible on line, without pressing button synchronise with CBM.
1. Finding the setting
The options and settings for automatic synchronization can be found in Preferences (1.) > General options (2.).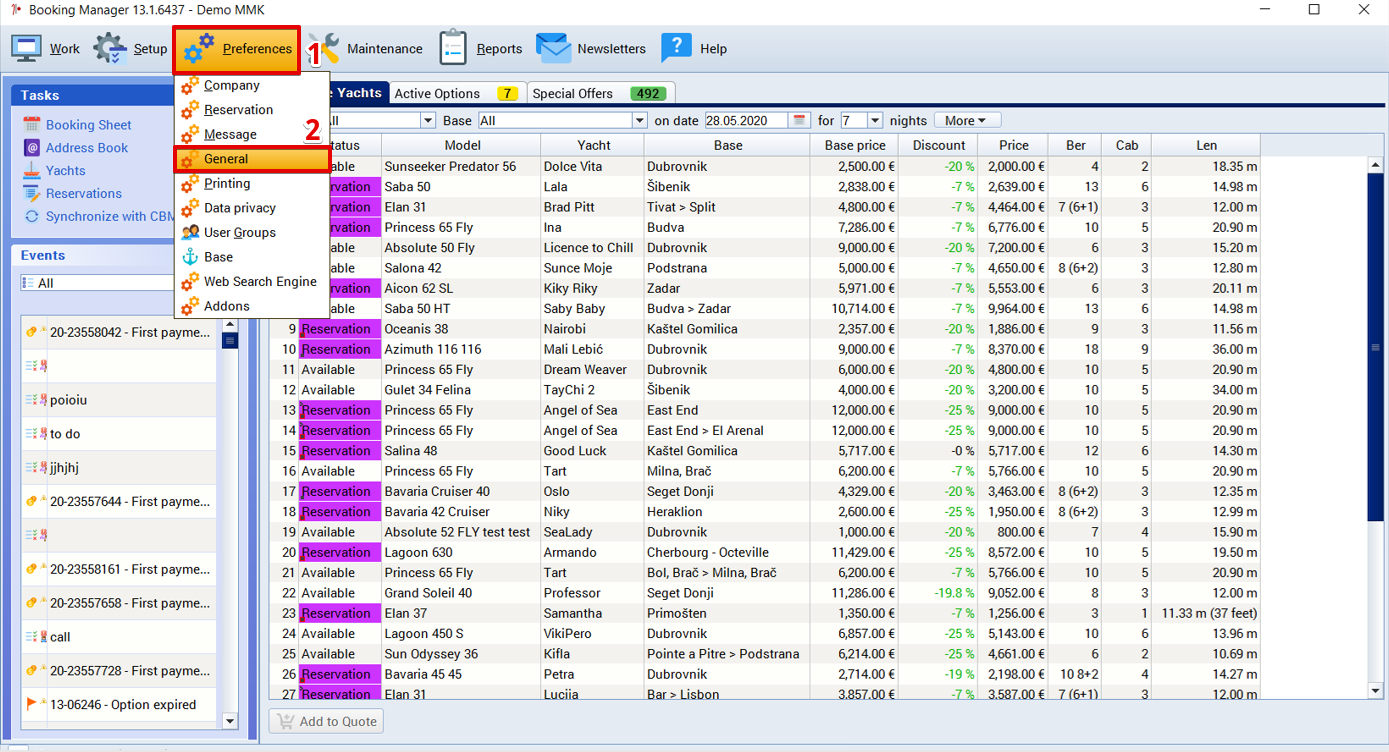 2. Setting the automatic synchronization
When you enter the General options click on Synchronize options (1.) tab, then check Enable periodic synchronization (2.) and set the Synchronization period (3.).
When you are done press Apply (4.).