Booking Manager is a complete organizational solution and a real-time reservation System designed for yacht charter agencies. It provides access to the biggest real-time database and allows you to find quickly and easily a perfect yacht for your client and achieve more bookings.
Download application
To download Local Booking Manager application click on this link:
https://www.booking-manager.com/cbm/LBM/download/
a. Download the correct installer version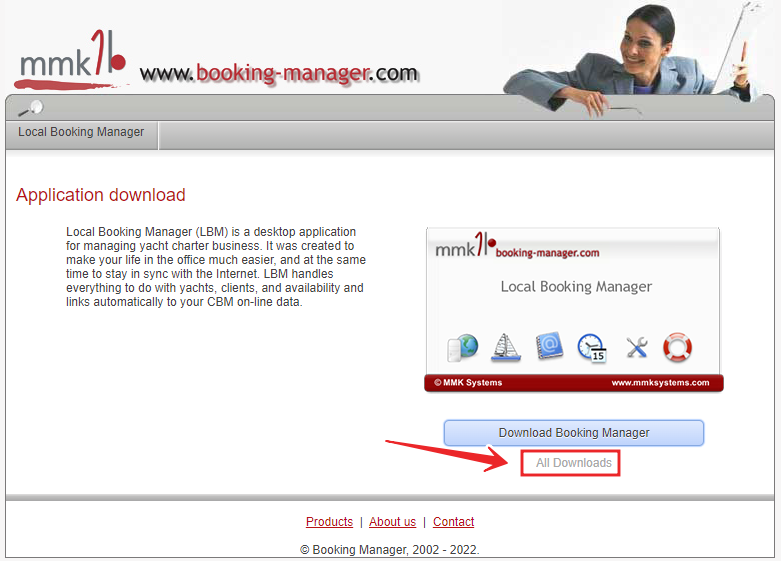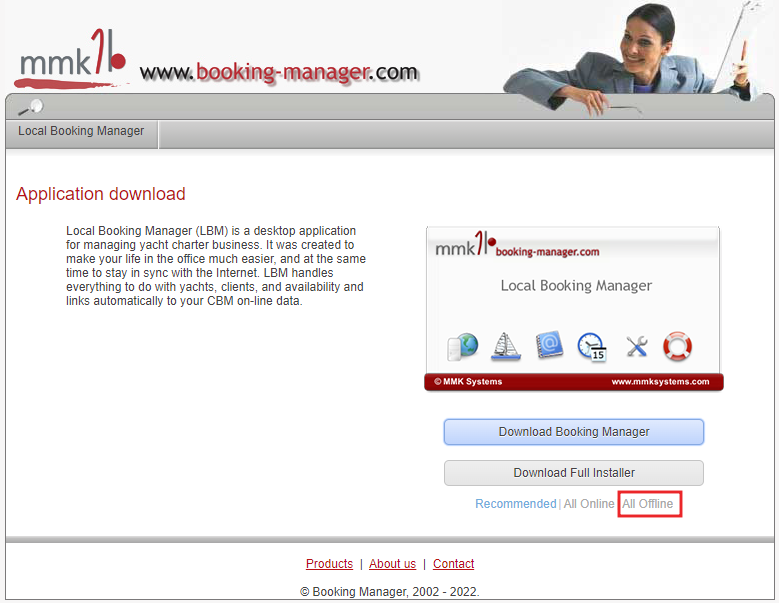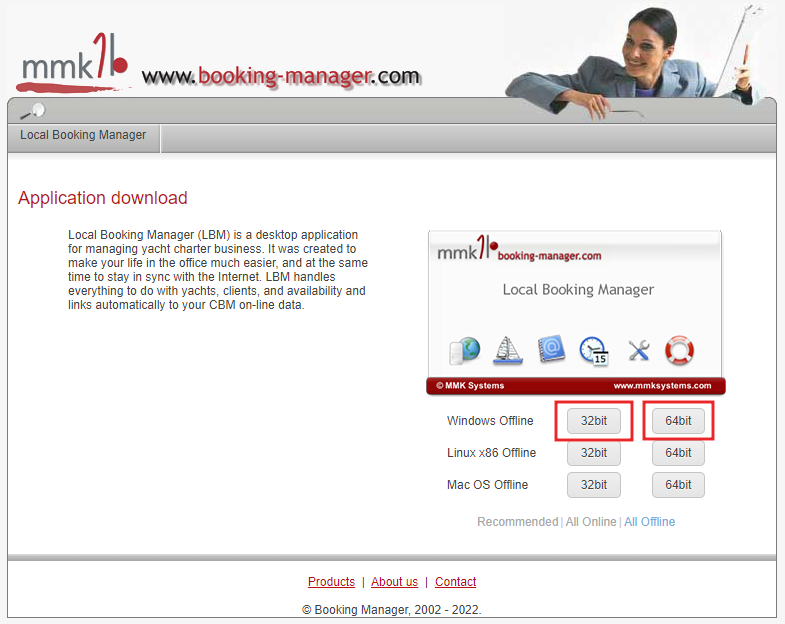 Please be sure that you download the OFFLINE version of the installer, NOT the online one.
Once the download has completed, open it.
If you have Windows Firewall turned on, you need to allow Booking manager to be installed. Click on More info (1)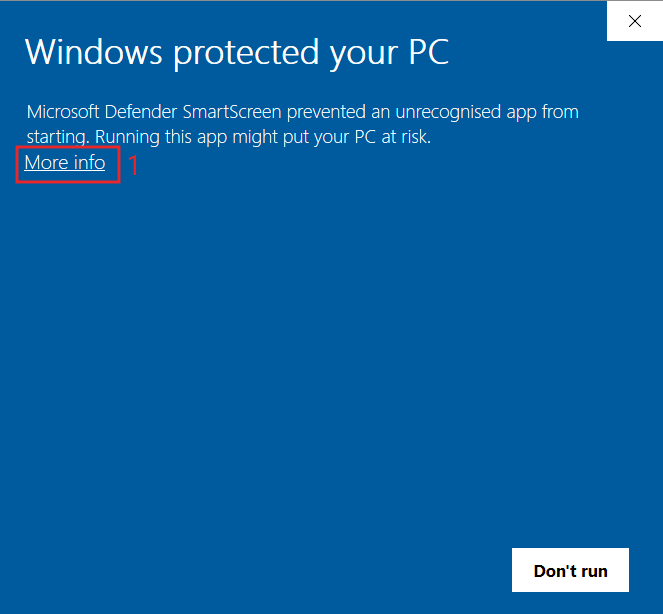 Choose Run Anyway (2)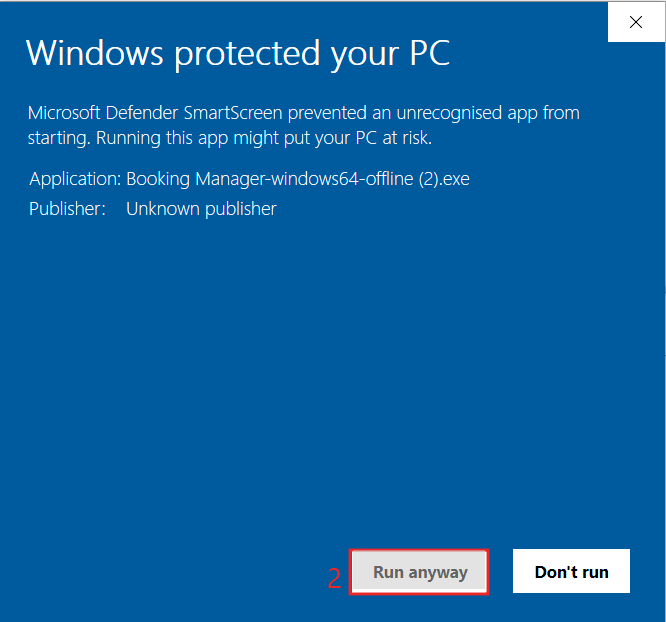 Allow application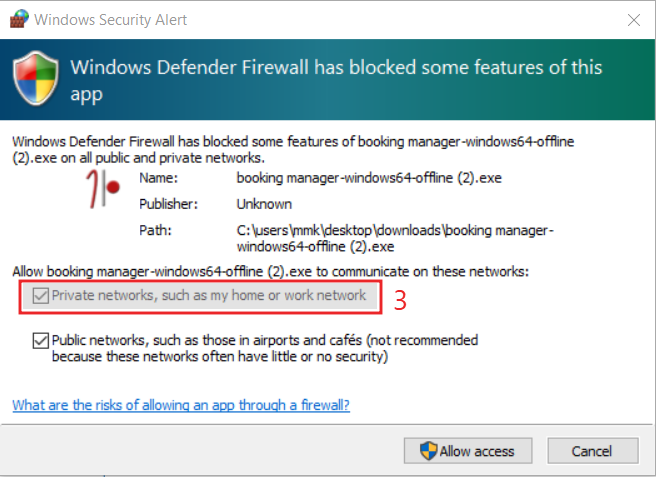 Once the application started username and password window will appear, enter company Master username (2.) and password (3.)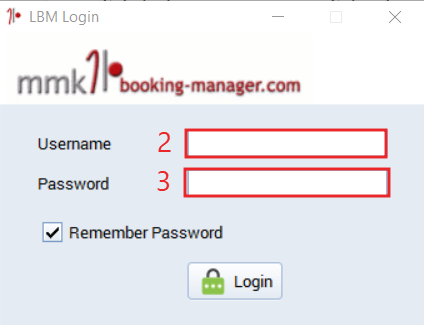 After the installation was successful, you will see a message with Access code and a field to enter Security code. Please let us know which access code you see and we will send you security code.
b. If you are using Microsoft Outlook to send e-mails
Booking Manager Application allows you to send your E-mails about Offers, Documents, Reservations Confirmations, etc. through Application.
Application Version needs to be the same as on Outlook.
Check which version of Outlook you're using:
https://support.office.com/en-us/article/what-version-of-outlook-do-i-have-b3a9568c-edb5-42b9-9825-d48d82b2257c
To Install Booking Manager Application after entering the link for downloading, select
All Downloads (1.))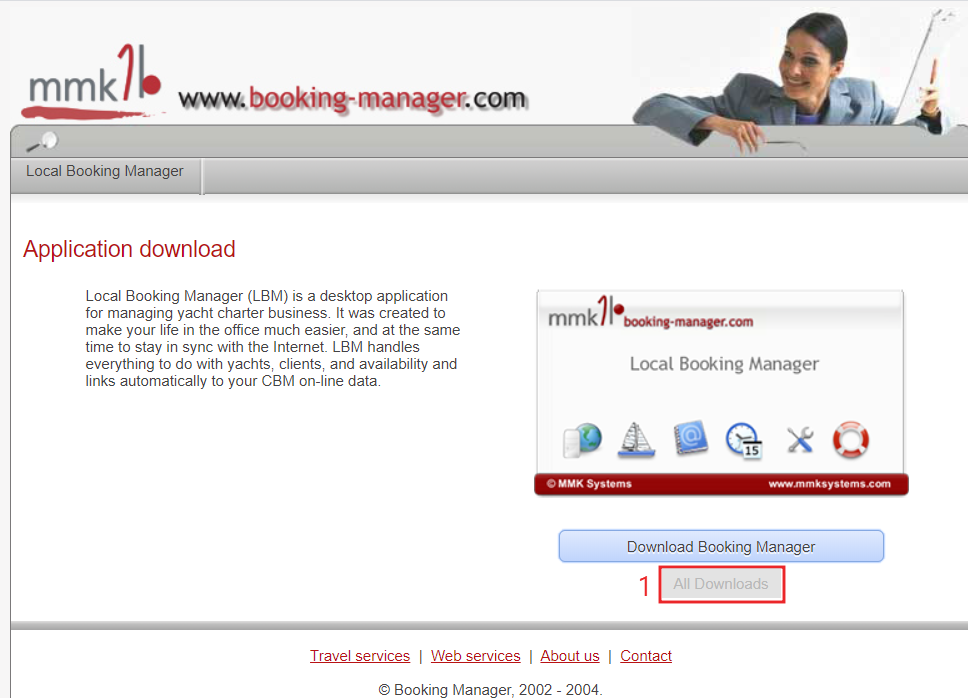 All Offline (2.)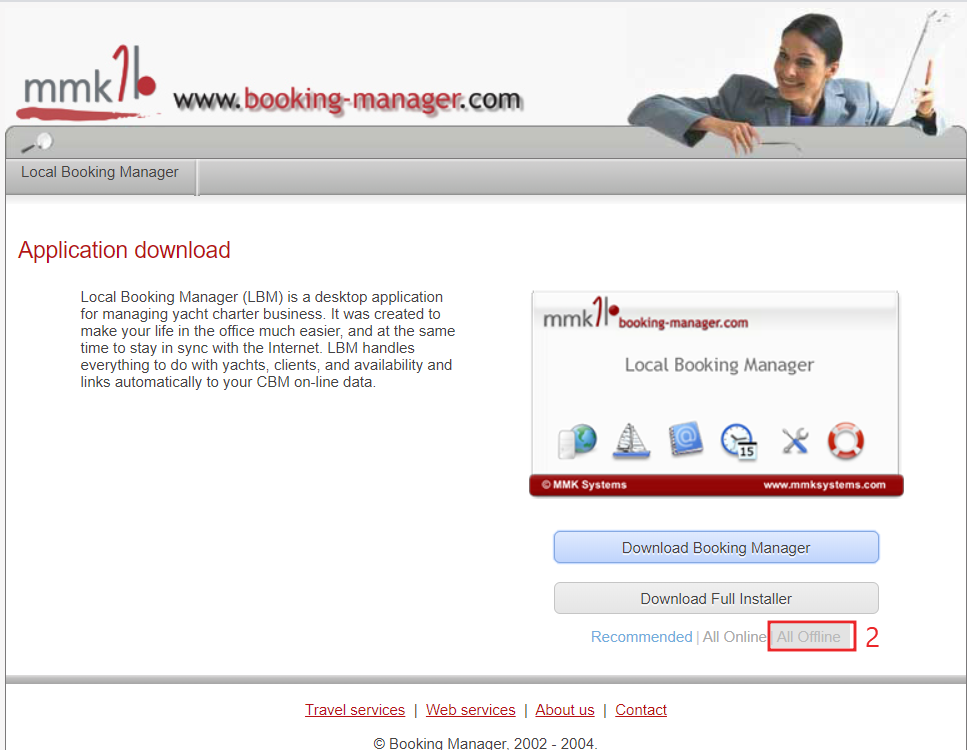 and choose correct Version of Application to Download, same as Outlook, 32bit (3 ) or 64bit (4 )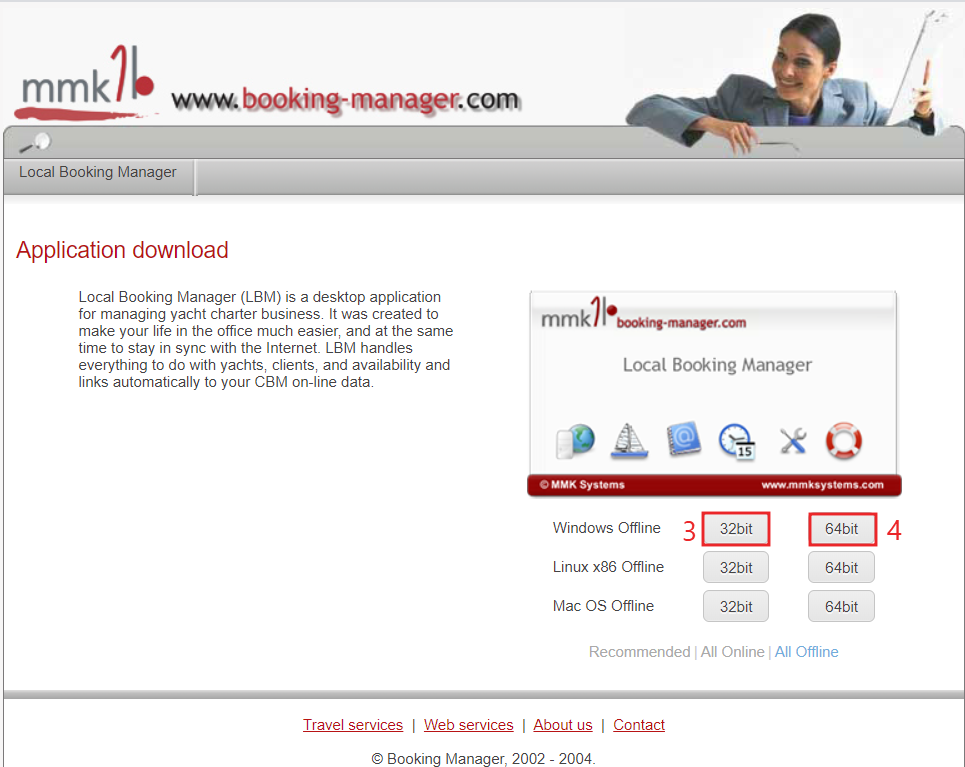 After Installation was successful, you will see message with Access code (5.) and a field to enter Security code (6.).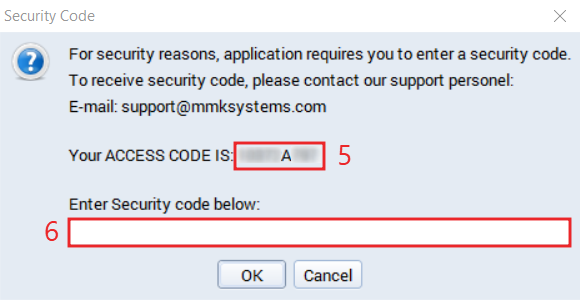 Please let us know which Access Code you see and we will send you the Security Code.
After you enter the Security Code, only this first Installation will take up to three hours depending on your Internet speed.
When Installation is done please
Synchronize your application with the main Server
And turn on automatic synchronization
If you have difficulties with installation or you would like us to install it for you please contact us on support@mmksystems.com or phone +385 1 3773 951