Booking Manager, a fully functional CRM platform, enables charter companies to target different audiences based on an individual lead or customer's activity, proactively work with contacts, and maintain relationships.
Address book gives a possibility to charter companies to enter all relevant client data such as First contact information and allows users to filter all the contacts according to that filter.

How to use First contact information?
First contact information helps the user to keep track of the source of where they found a client, was it on Boat Show, was it through someone's recommendations, through social networks, etc.
Click on the Misc tab
Find the First contact field
Enter the source of your contact.
Press Apply to save data entry
(example-I met the client at the Dusseldorf boat show in 2021)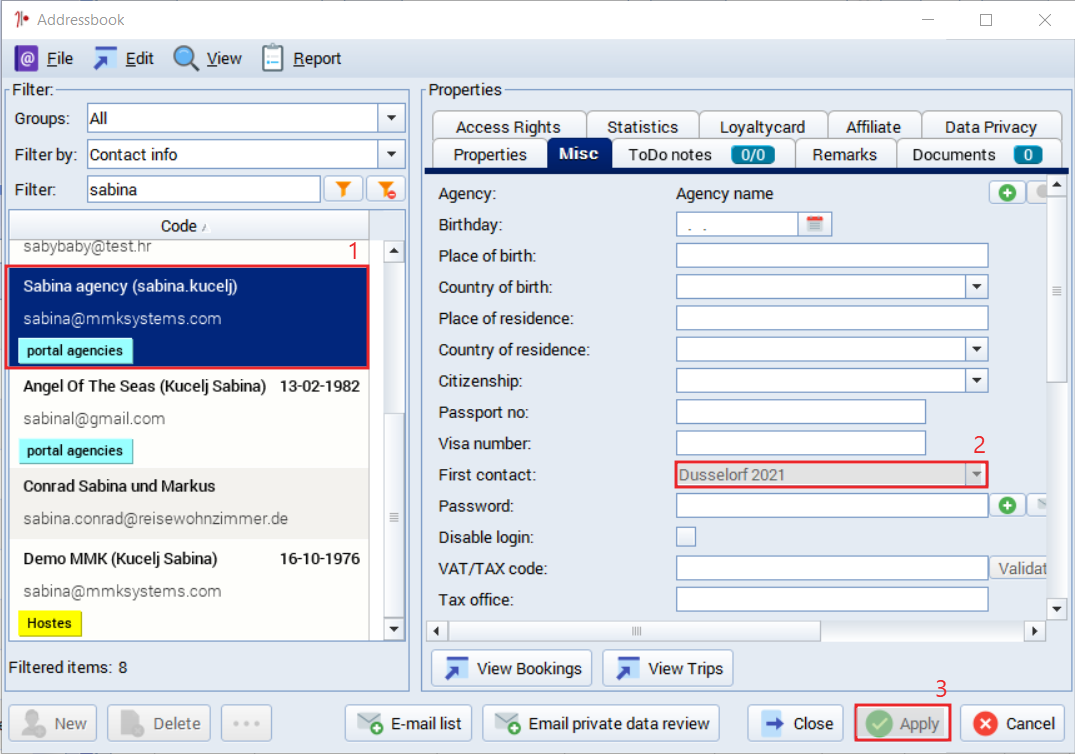 After you have First contact information entered into the address book you can find clients by First contact filter :
Select-Filter by: the first contact
Choose the first contact on the drop-down menu
All contacts which have First contact entered, will appear here
The newest added contact will be on the top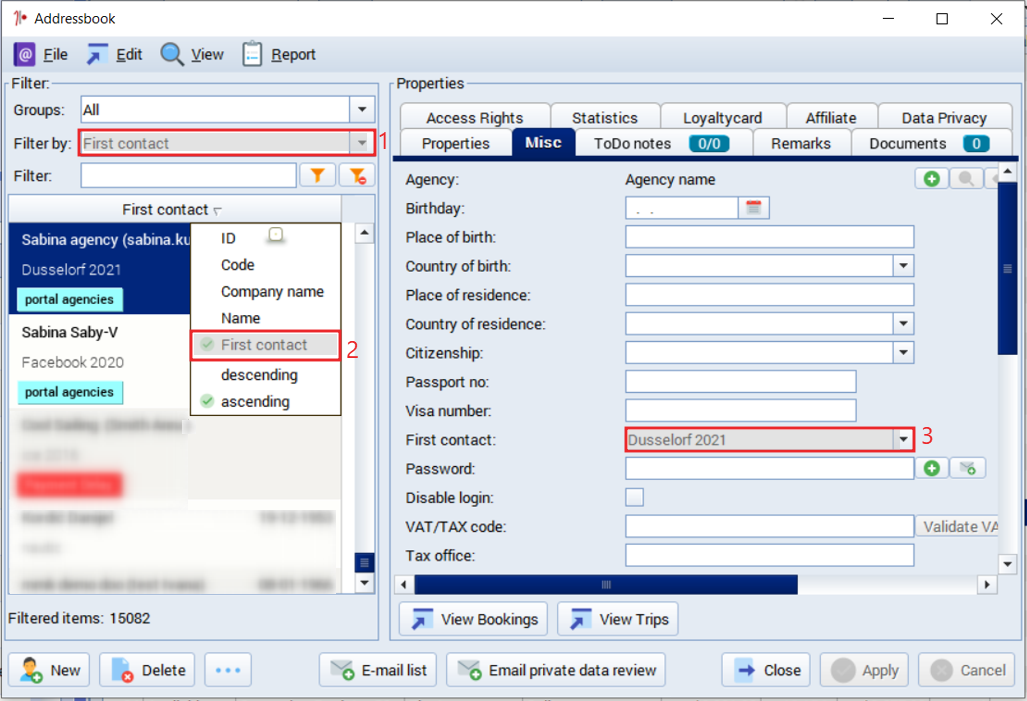 If you want to search by particular First contact
In the Filter field enter the name of the First contact
All contacts with a selected filter will appear
In the field First contact, you can see the name of the First contact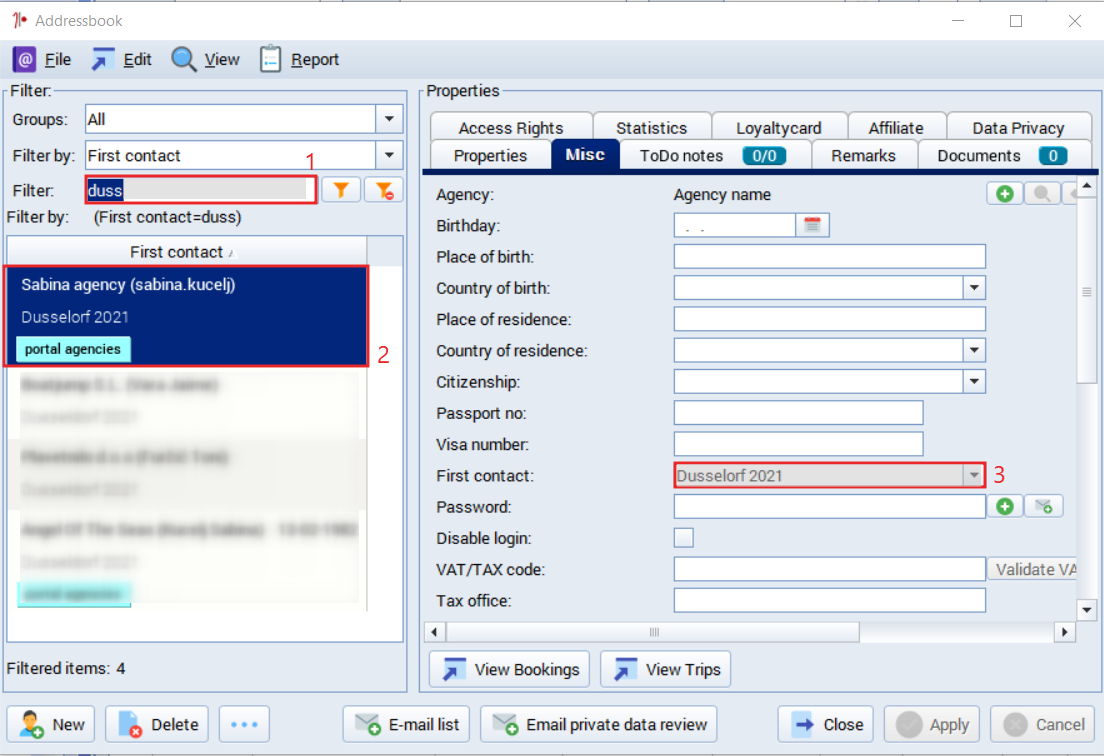 If you want to switch categories from one to another
Select the contact within the selected filter
Replace it in the drop-down menu of First contacts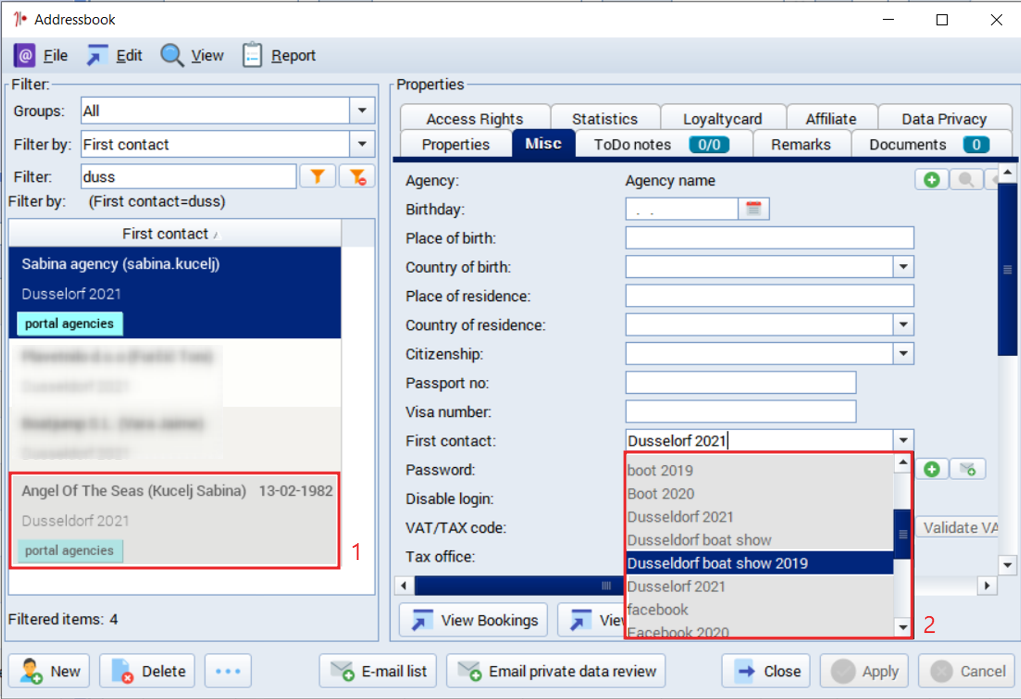 How can I use this data?
You can easily export those contacts to .xls format for further marketing purposes, such as sending newsletters and setting up a mailing list in Mailchimp
When you have contacts selected, go to Report
Export Excell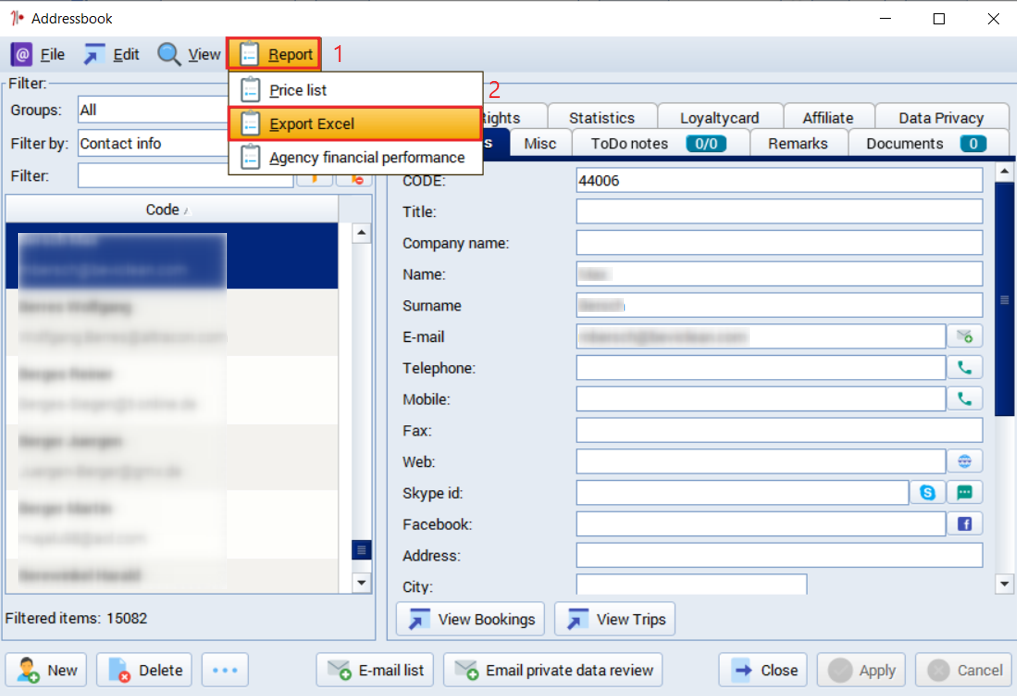 Report is created