Booking Manager enables you to send a birthday card to your clients via e-mail.
Sending the Birthday Cards
In order to send a birthday card to your client, you need to enter a few things in the Booking Manager following those easy steps:

Go to Preferences > Message > from the left side choose E-mail birthday message, it will open the visual editor and there you can write a text for the message that will be used when you are sending the card to your client for his birthday.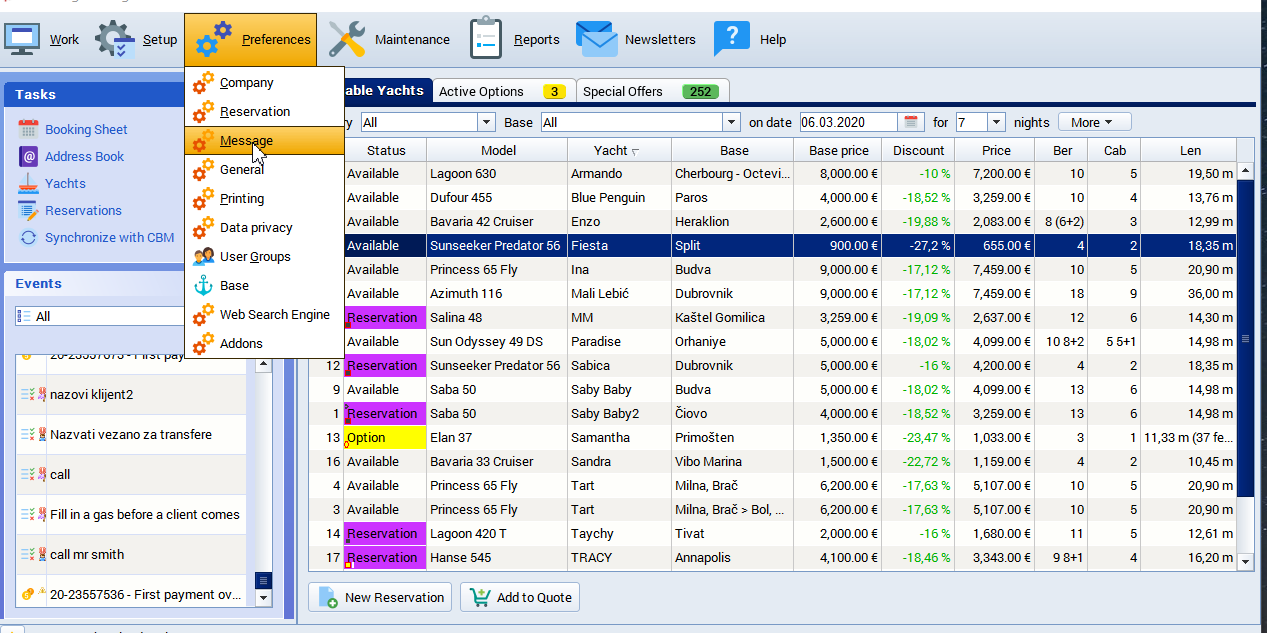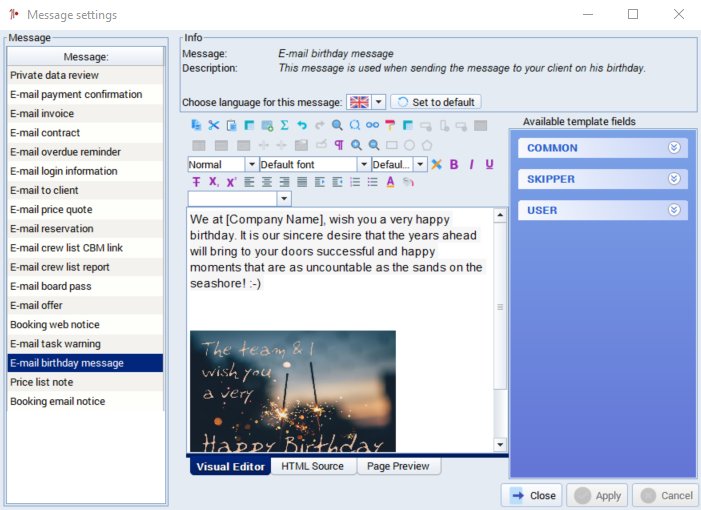 Also, you can set up different languages for this message or to set up some language as default.
Once you open the Booking Manager, by default, you are able to see all events that are happening today or in the next few days including the birthdays.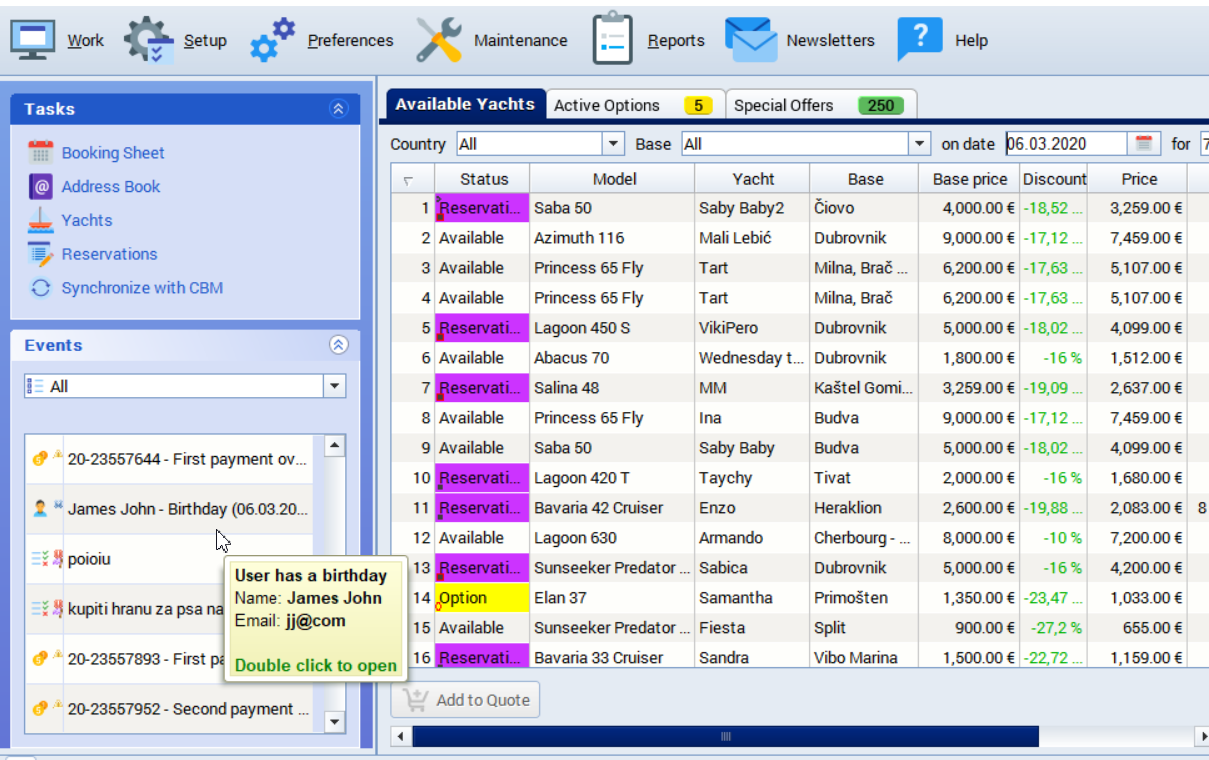 From the Events tab choose the client that is celebrating birthday > right-click > Send a birthday message, it will automatically open your Outlook window, now customize your card and send it to your client.