When your partner logs in to your CBM he may not see the icon for printing the Booking sheet in pdf. That means that the partner does not have access rights to print the sheet.

Go to your LBM and open the address book. Select the agent (1.) and select the Access Rights tab (2.). Switch the module to Booking sheet (3). The partner can print the booking sheet if check is placed on Inherited (4.) or Allow (5.). Check must not be placed on Deny (6.) as that overrides the inherited.
If all 3 checks are not placed, place it on Allow (5.), press Apply (7.) and synchronize the system with CBM.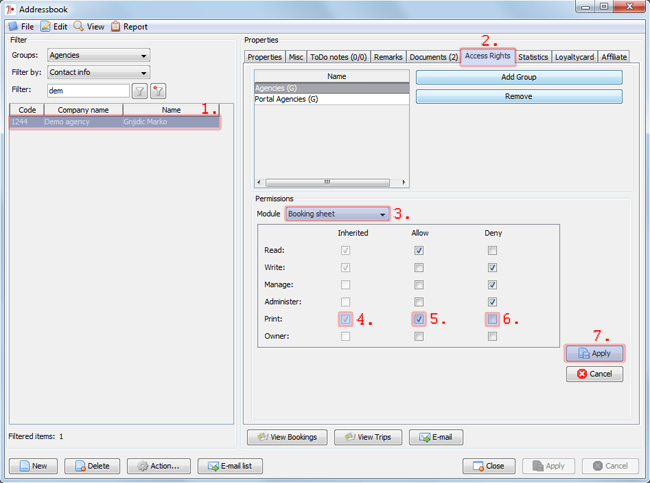 After you synchronized the system the partner can log in again and have access to downloading the Booking sheet (1.)