Booking manager offers you the possibility to export lists of users directly to Excel file.
Go to Work > Addressbook and use the filter to find the list of users you want to export.
You can either by Groups
Or by a certain parameter like Company name
Then you enter the name. You can use only one item in the filter or combine several.
Once you have your list of users go to
4. Report
5. Click on Export Excel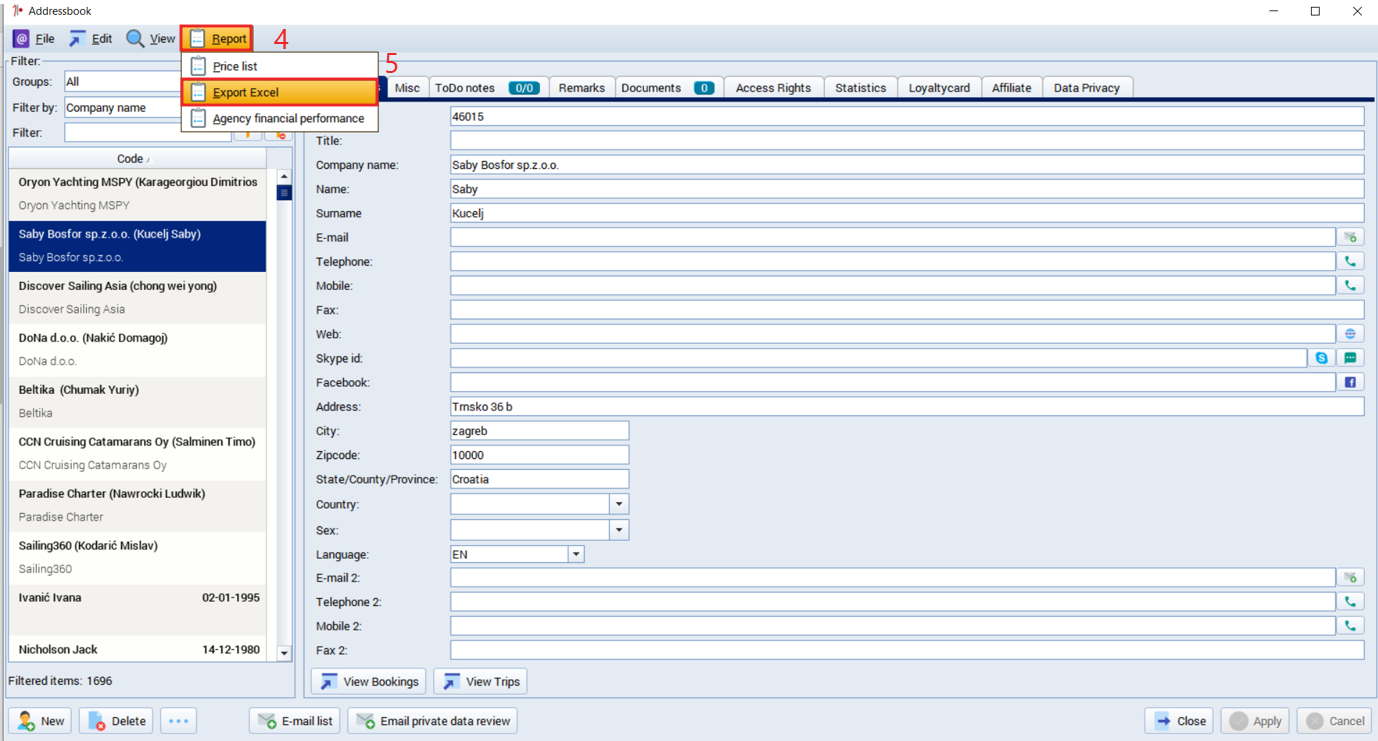 Report will start to generate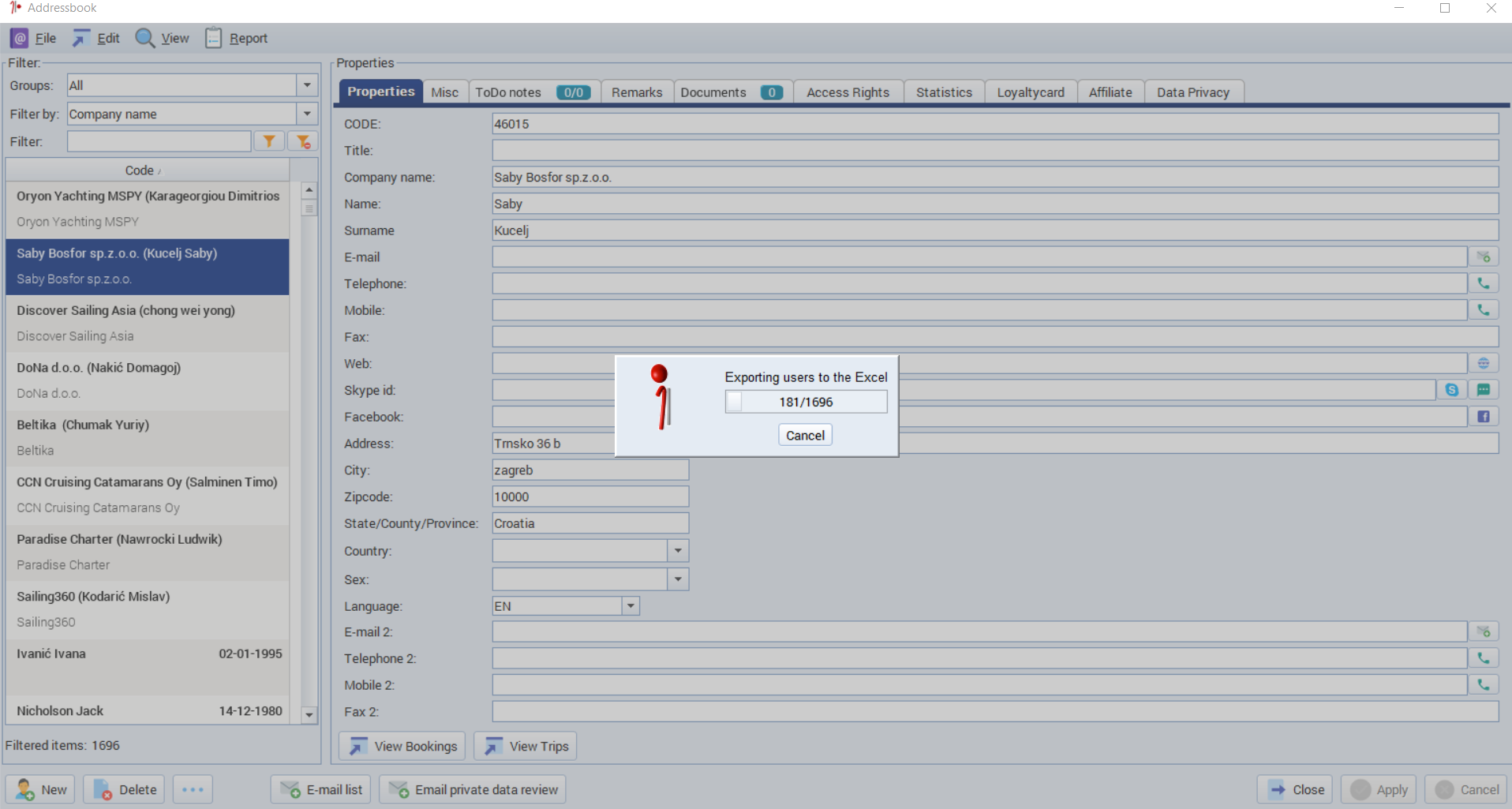 A new Save window will open where you can
Select the location of the saved file
Enter the file name
Save

The result is the Excel file that contains the list of users with all the data from the Address book.