Even though the base currency in the Booking Manager is Euro, you still can work with different currencies and send offers or invoices with different currencies.
1. How to get Currencies and their Exchange rates
The easiest way to get all available currencies is to synchronize with the Central European Bank.
In order to do this, you must go to Work > Exchange rates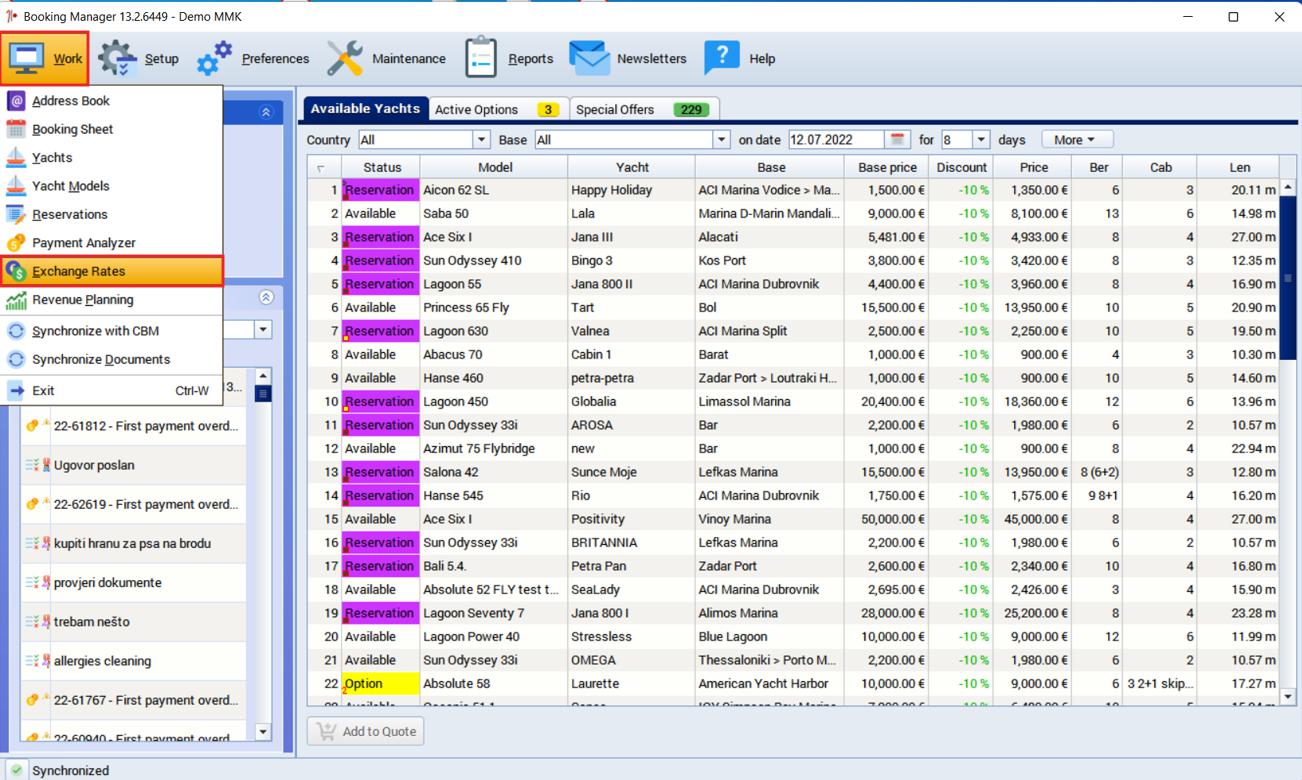 when the exchange rate window opens click on Synchronize with Bank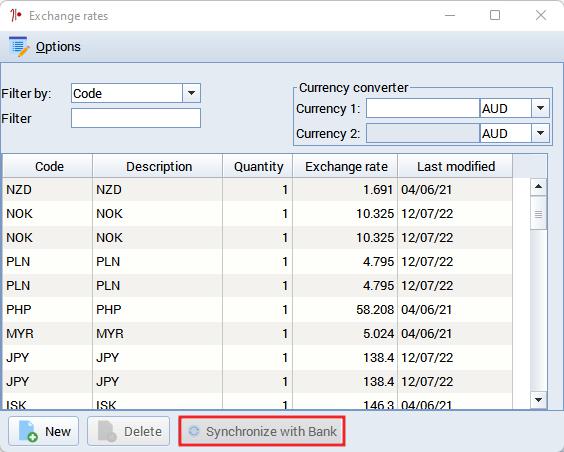 If you prefer you can fix the exchange rate or a currency:
Select the currency you want to change
Double-click on the Exchange rate field
Set the value and press Enter on your keyboard.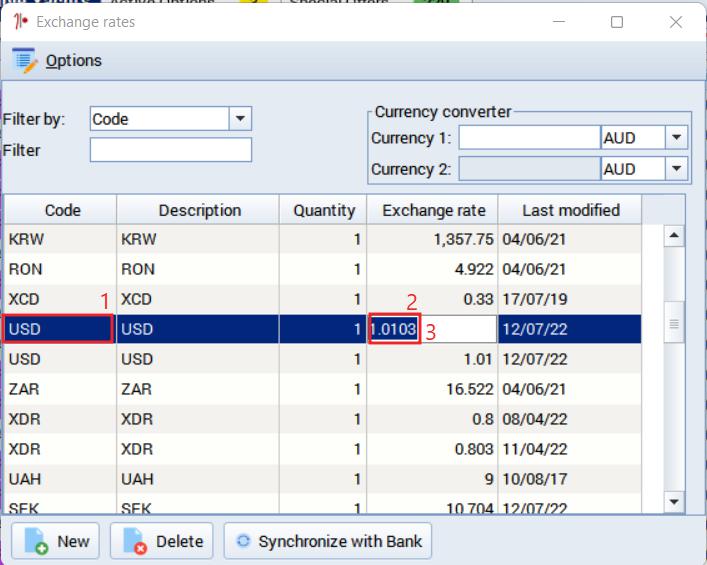 If you synchronize again that value will be overwritten with new synchronized data.
2. Creating the reservation with an alternate currency
Create a new reservation in the same manner as you would a standard one in Euros and then click on Invoice detail
Select Alternative currency
Select exchange rate and it will load from the exchange rates. You can set the exchange rate freely as you like.
Press Apply when done.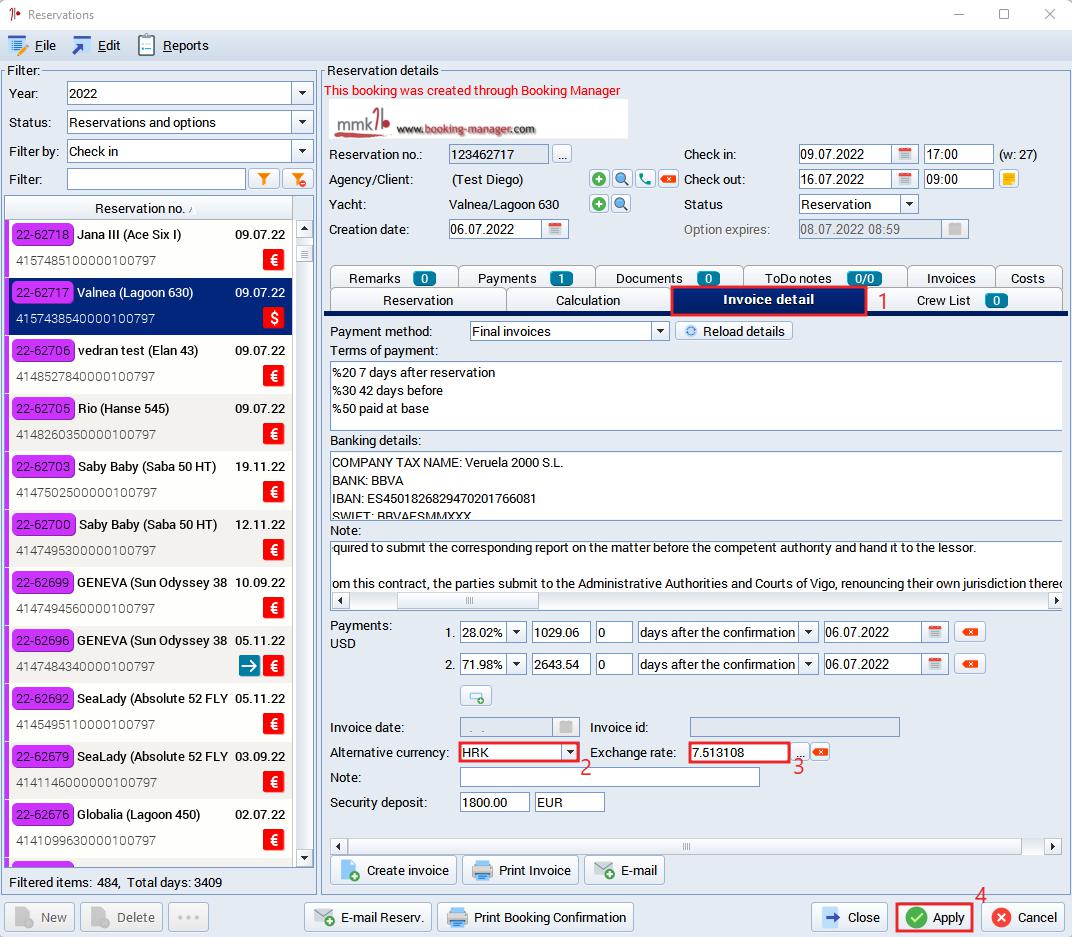 When you send the offer the final amount will have values in default currency but will also have values in Alternative currency in brackets.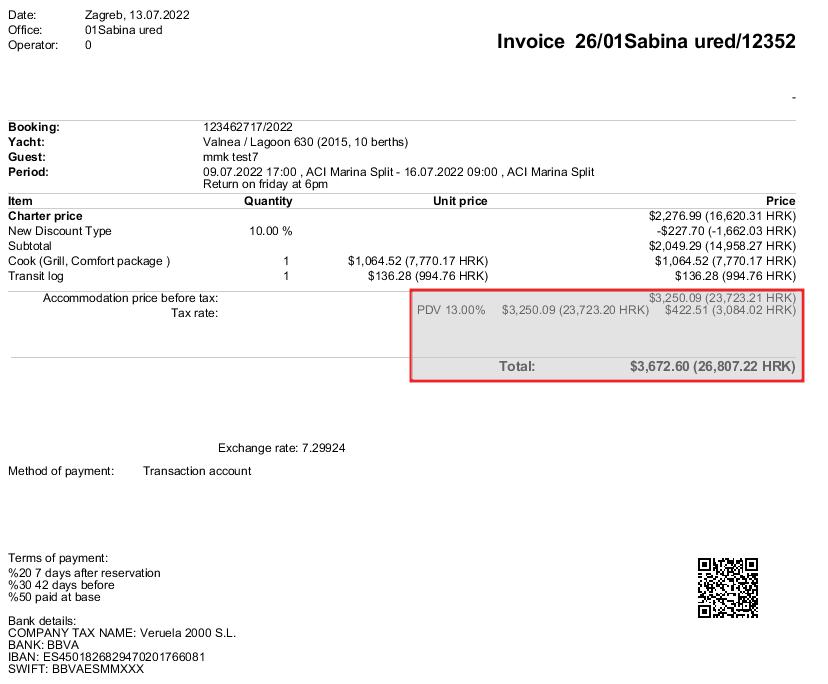 3. Payments
Since usually there are 2 payments for the charter, the exchange rate has most likely changed in the period between payments.
Therefore, you are able to issue advance payments invoices which states that, even though their main currency is Euro (or other default currency) the value in alternative currency has been calculated with different exchange rates.


To change the exchange rate on each payment double-click on the field and change it.
You can also place the exchange rate in the Remark field and it will be visible on the printed advanced payment invoice.