In Local Booking Manager you can enter on each reservation whether your partner has sent an agency commission invoice.
Go to Work > Reservation and select the reservation for which you want to enter that the invoice has been sent (1.).
Place a check on Commission invoice received (2.) and press Apply (3.).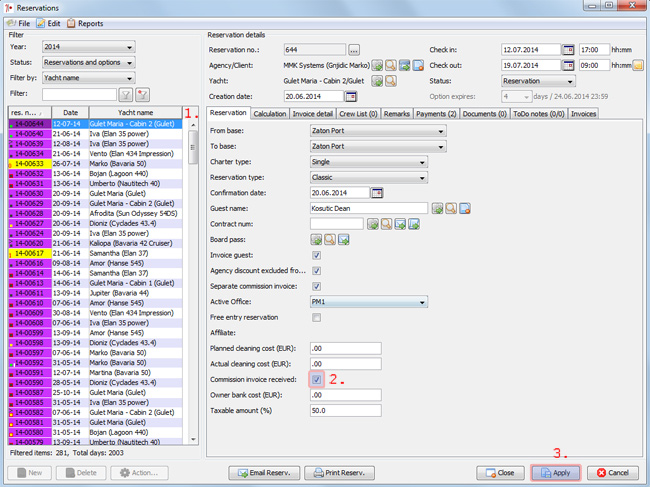 Once you have reservations for which you have received the commission invoice, you can set the filter to Filter by Commission invoice received (1.) and filter out only the reservations for which you marked that you received the invoice (2.).