To add a new user group in your Local Booking Manager go to Preferences > User groups.

Click New
Insert Group name
Clik OK

After you create a group you can add or remove users to that group from Addressbook
Set group as default group for agency, guest, crew, staff, or suppliers group.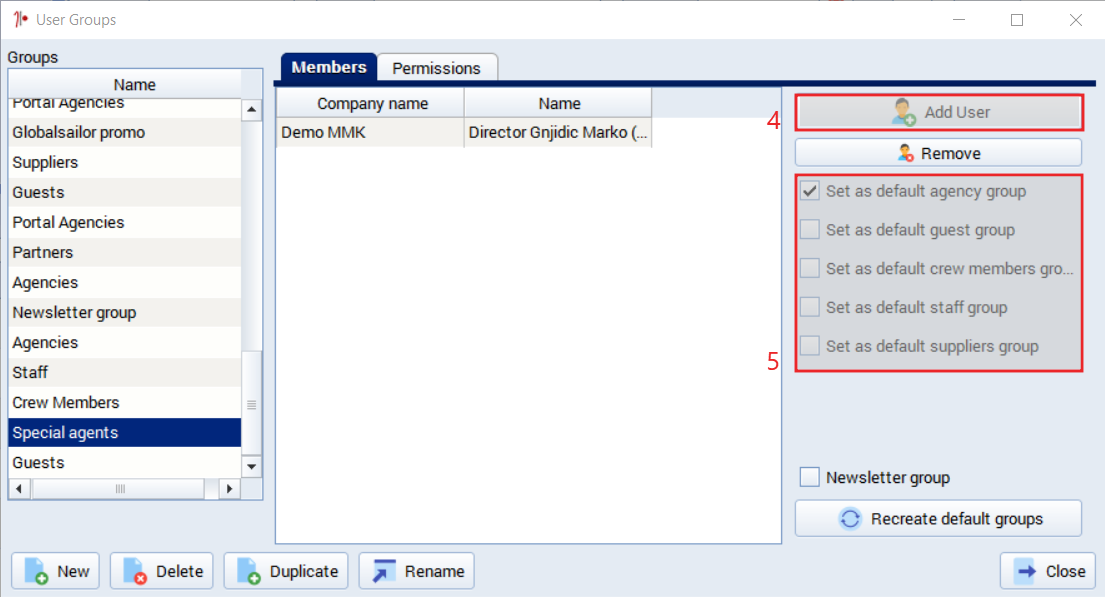 This feature will speed up your work because eg. in the reservation by clicking on the add guest will immediately open the group you set as the default group from which you can choose the guest for that reservation.
6. Also, you need to set up Permissions for different modules (Documents, Reservation, Booking sheet...) for group members.