Security of booking for fleets, agents and end clients is an important part of the Booking Manager System. To ensure a specific boat is legally chartered, and to prevent it from getting listed multiple times by different fleets, MMK checks the documents of the boat depending on the destination as part of Booking Manager Market Safety Policies
How does the Documentation Check work?
As a charter operator, you have the ability to freely add a new yacht into the fleet and enter additional data such as Inventory, photos and main characteristics.
You can also immediately offer the newly entered yacht within your Booking Manager and offer it to clients.
However, the new yacht is not automatically visible to agencies using the Booking Manager online booking platform pending document verification.
Yacht Documentation Check is system integrated protection for yacht documentation validation.
When is the Yacht Documentation Check feature Activated?
When adding a new yacht to the fleet
Yacht check message will appear: "The boat is currently not visible to the agents, please contact info@booking-manager.com to activate the boat for distribution".
Click OK
After that, you can add all data for the boat as usual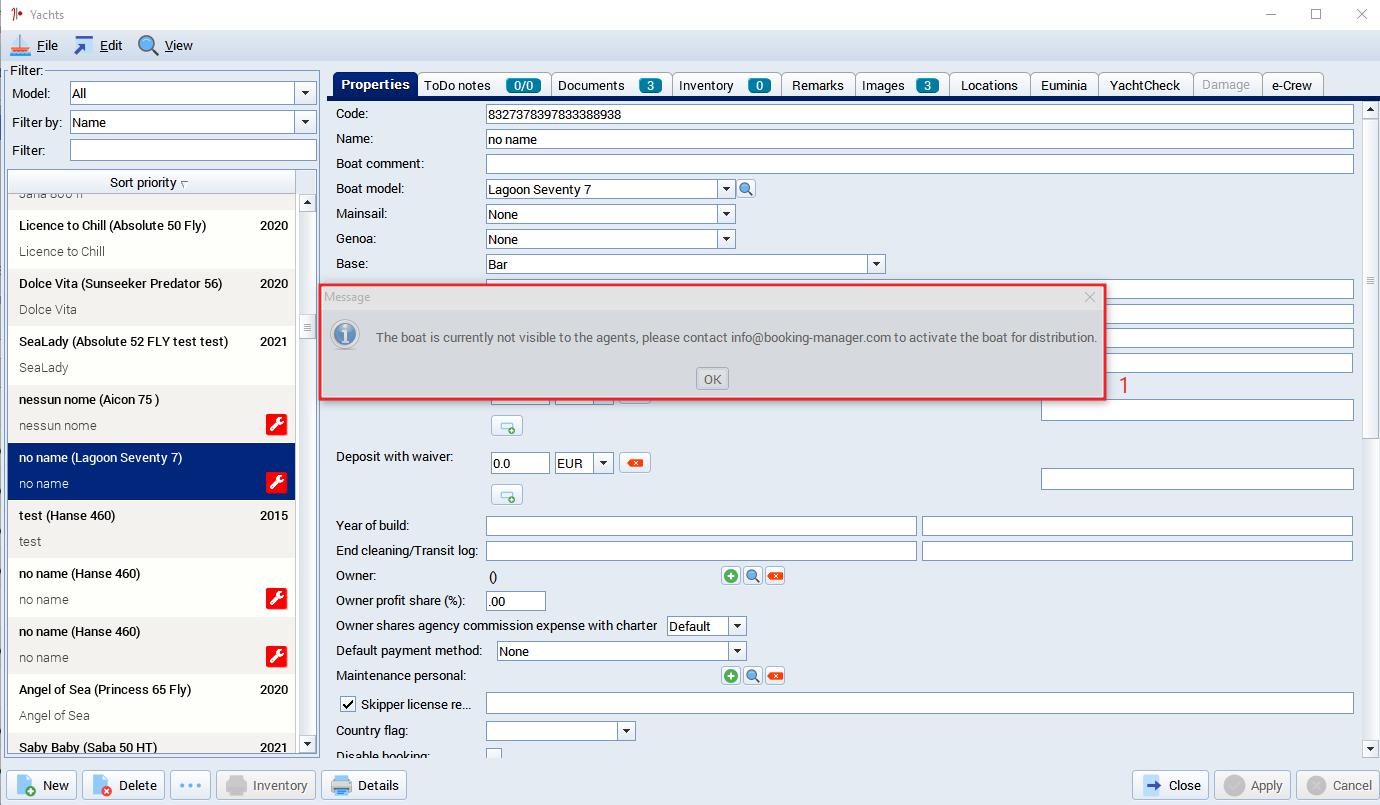 The New Yacht will be Disabled for Distribution by Default
This means that it will be visible for you in the Booking Manager application and your website, but not visible to agents on the Portal, or agencies' websites.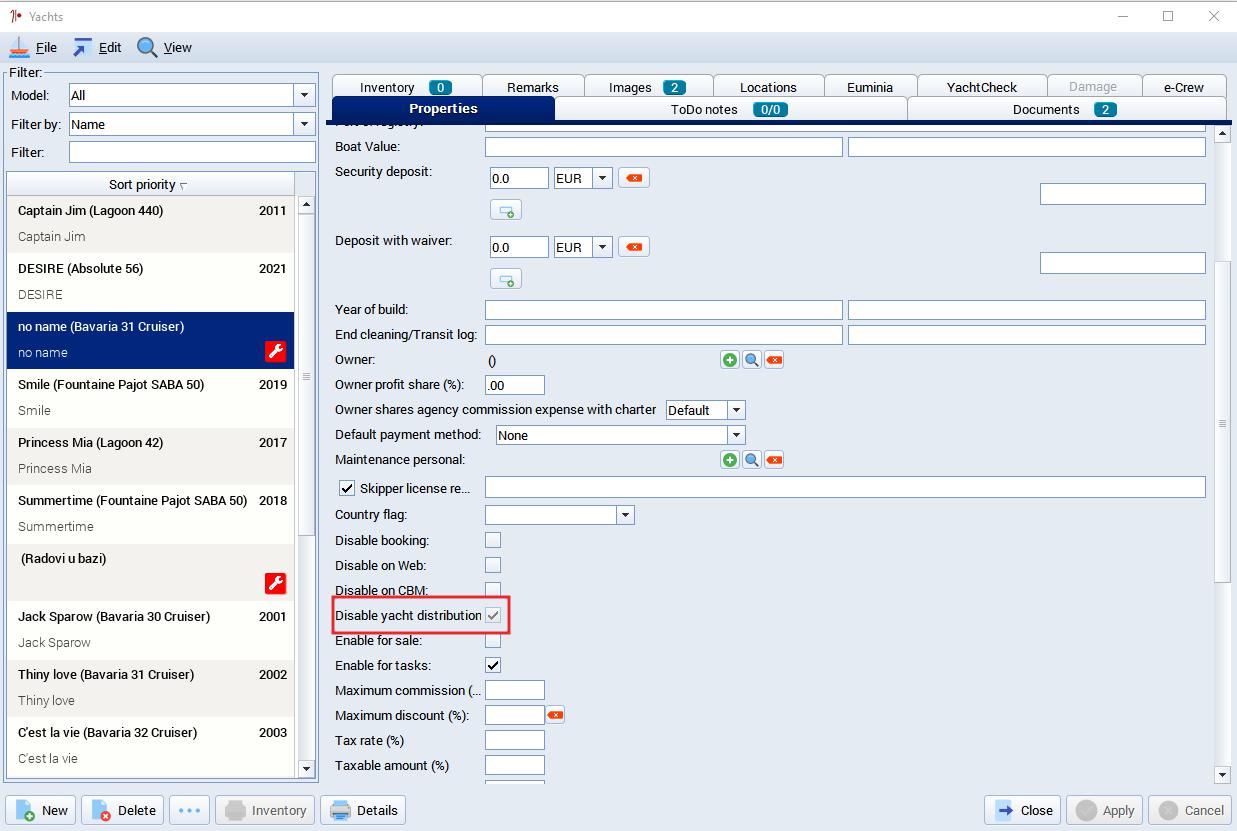 After you have added the yacht, please contact us at info@booking-manager.com for activation and to get further instructions on documentation needed. The documentation necessary varies according to specific yacht status or your destination legal requirements and it can be such a pre-order of purchasing the yacht that is yet to be delivered, Contract where is visible it will be under your Management, boat registry extract or other.