If you are leaving the office or are unable to read your e-mail on a regular basis for a certain period of time due to any reason it might be a good idea to forward your e-mails to your colleagues so your mail does not go unattended and to let the sender know that a response will be given along with the automated reply option.
This is easily set up by using our Webmail service.
1. Setting the forward e-mail address
To set up your forwarding address first step is to log in to your webmail account at http://webmail.mmksystems.com/ by using your username and password provided by MMK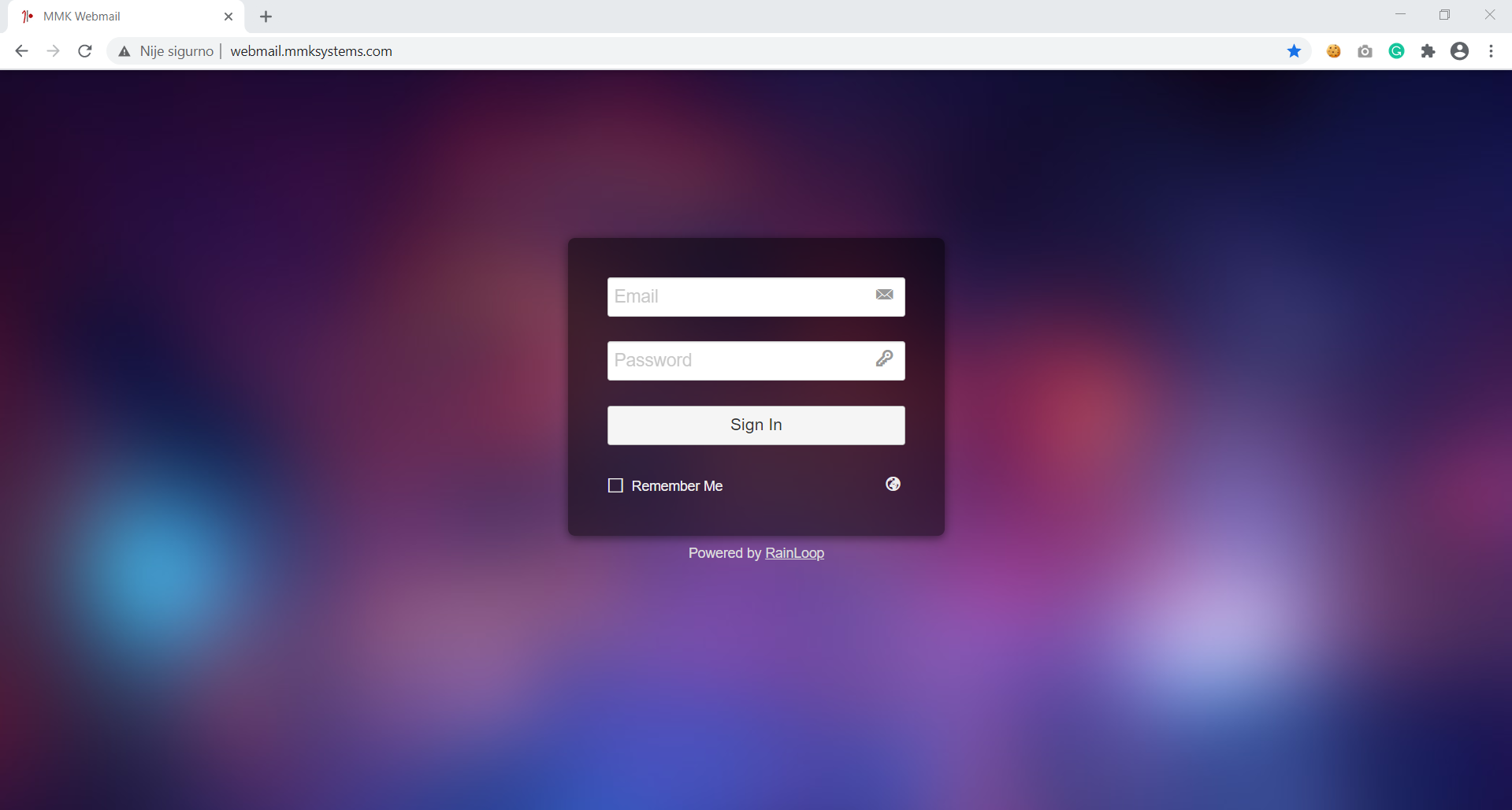 You will log in to your Inbox.
Click on Options
Select Settings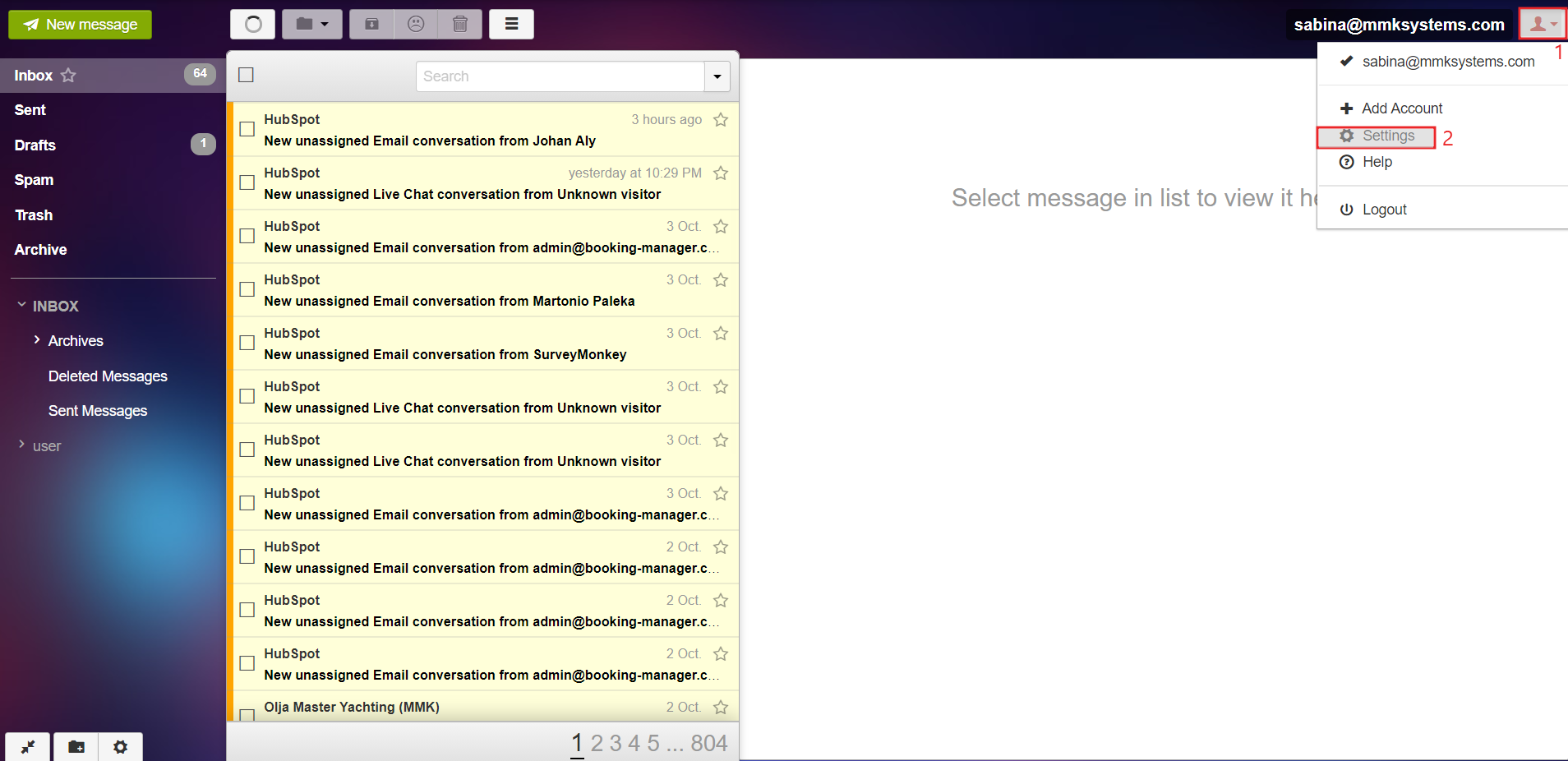 3. Go to Add a Filter
4. Add a name for a filter, in this example-Mail Forwarding
5. Under the tab Actions options are Move to, Forward to, Reject, Vacation Message, Discard. Select-
Forward to
6. Enter an address to which all incoming mail should be redirected in the field
7. Press -Done- when done. More than one address may be entered by separating them with commas.
Multiple addresses are useful because once you start forwarding e-mails they will no longer be arriving at your Inbox, but you can basically forward to yourself also so you will be able to keep track of your mail
By filling out this form you are able to automatically forward all your new mail to a different email address.
Warning: This form changes your .forward file and will destroy any existing custom-made .forward file that may exist in your home directory.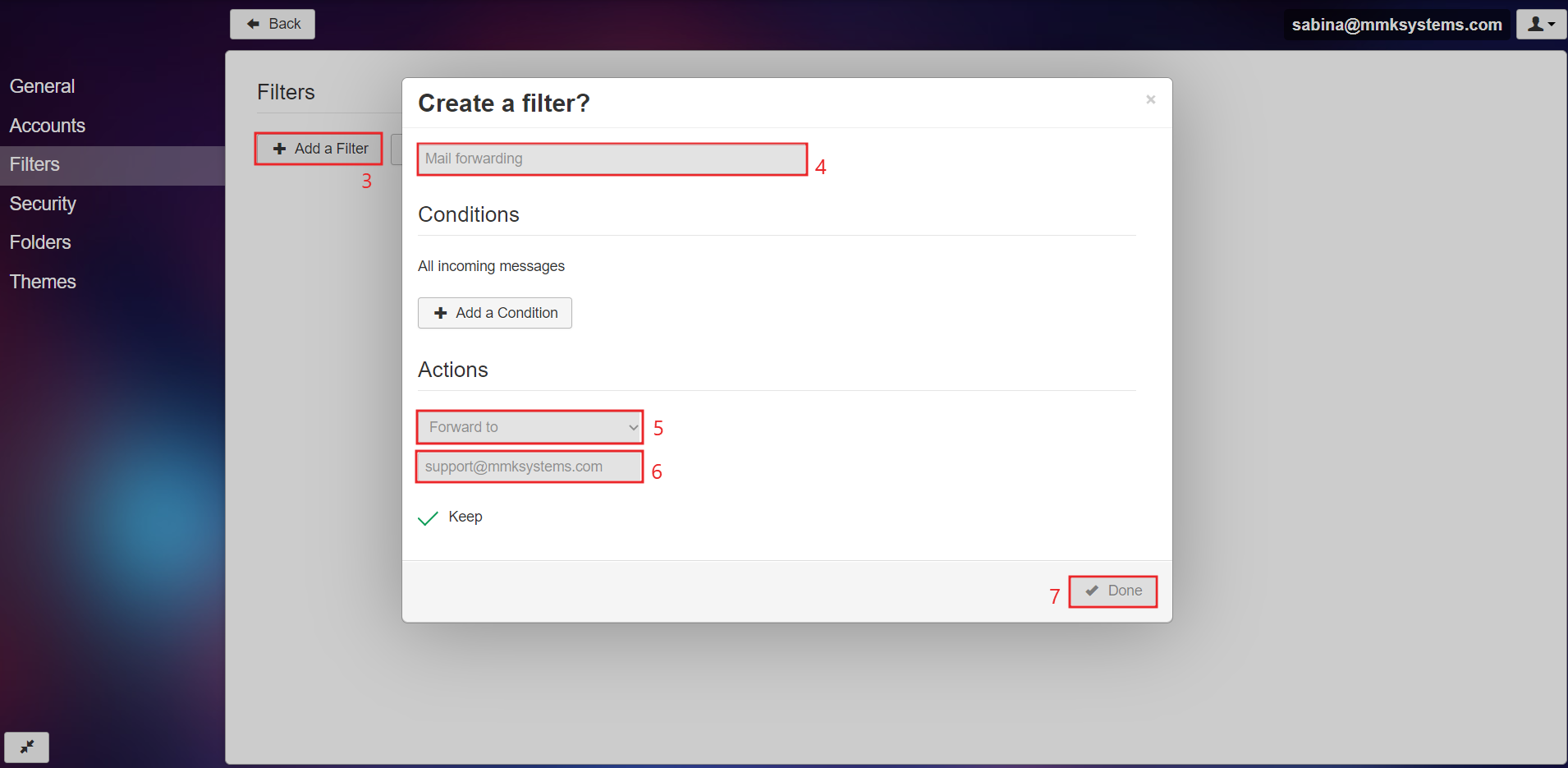 2. Removing the forwarding address
To remove the forwarding option, again, go to Filters> Mail Forwarding Options and select a recycling bin next to the address you want to delete.