Booking manager allows you to setup individual offices for each Booking Manager that you are using.
Setting up Offices
Now you can set up office for each of your staff members. Go to Preferences > Company settings > Offices
Press New
Enter the Name
Set up the individual name for documents created by the Office
Edit Header address and details, this info will be used if the office is selected on the reservation itself.
Press Apply and repeat as much times as is needed depending on how many offices you have.


Setting the Office in Booking Manager
To set up the office which will be applied on the reservation
go to Preferences > General options
Select Visual
Select the Default office that you want to use in the program
Press Apply
Close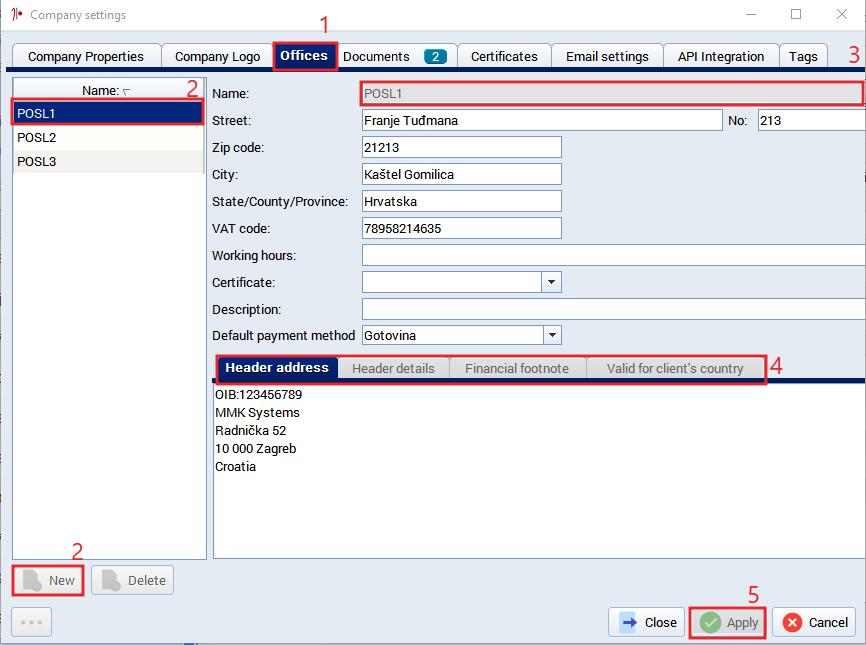 Note: the General settings are not synchronized so each operator has to set them individually
Go to Preferences-General options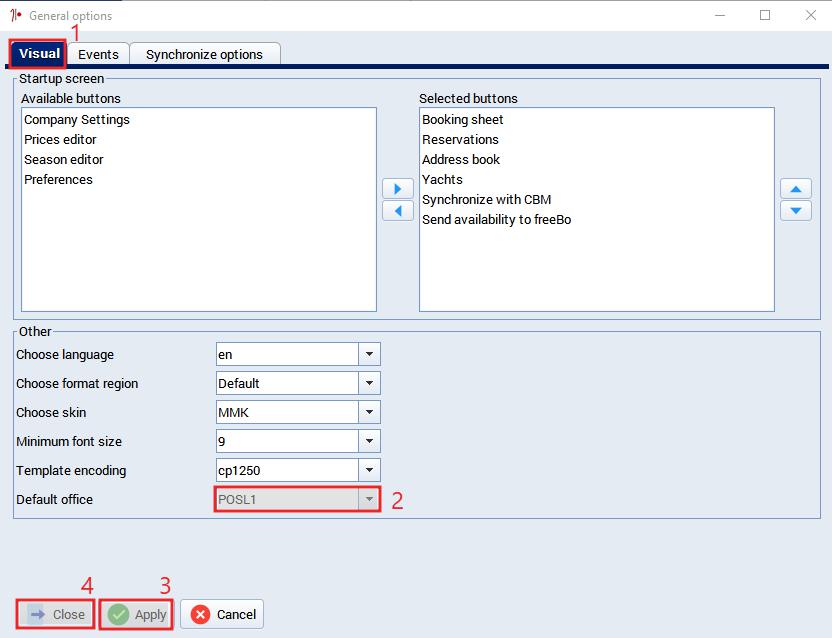 Reservations
Once the operator has set the office and opens the reservation his office will be set in the Active office (1.). The active office can be changed if required.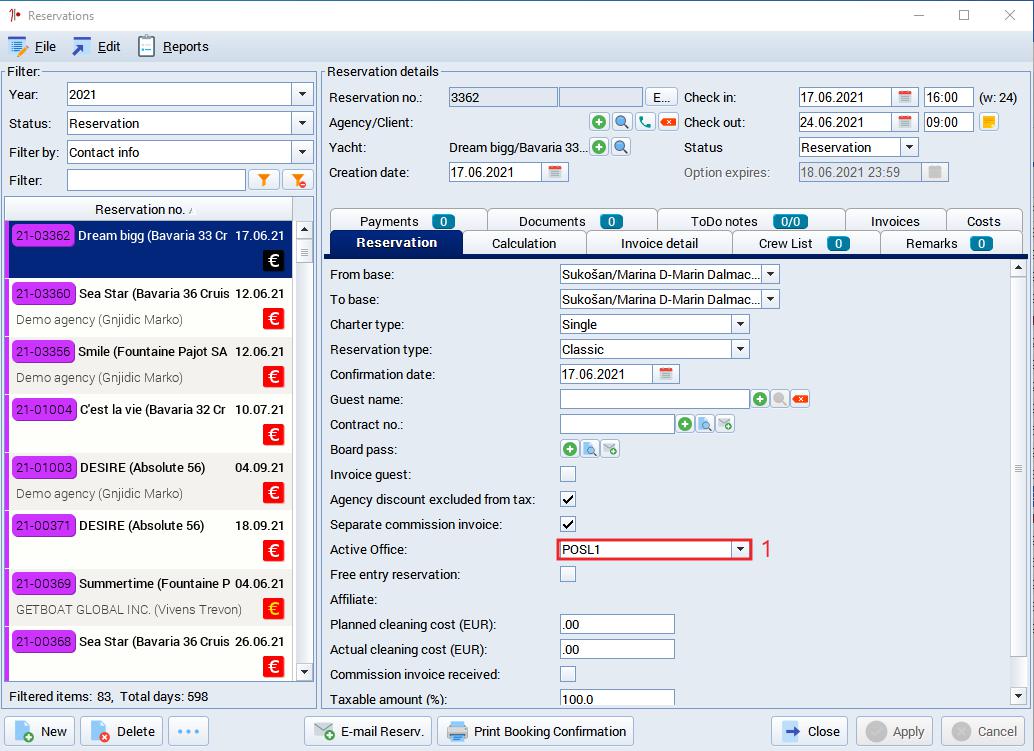 Issued invoice will look like this