Booking manager offers you the possibility to add documents with base information to each of your bases and then attach them to your quick price quotes or reservation information.
1. Adding the documents
Go to Preferences> Base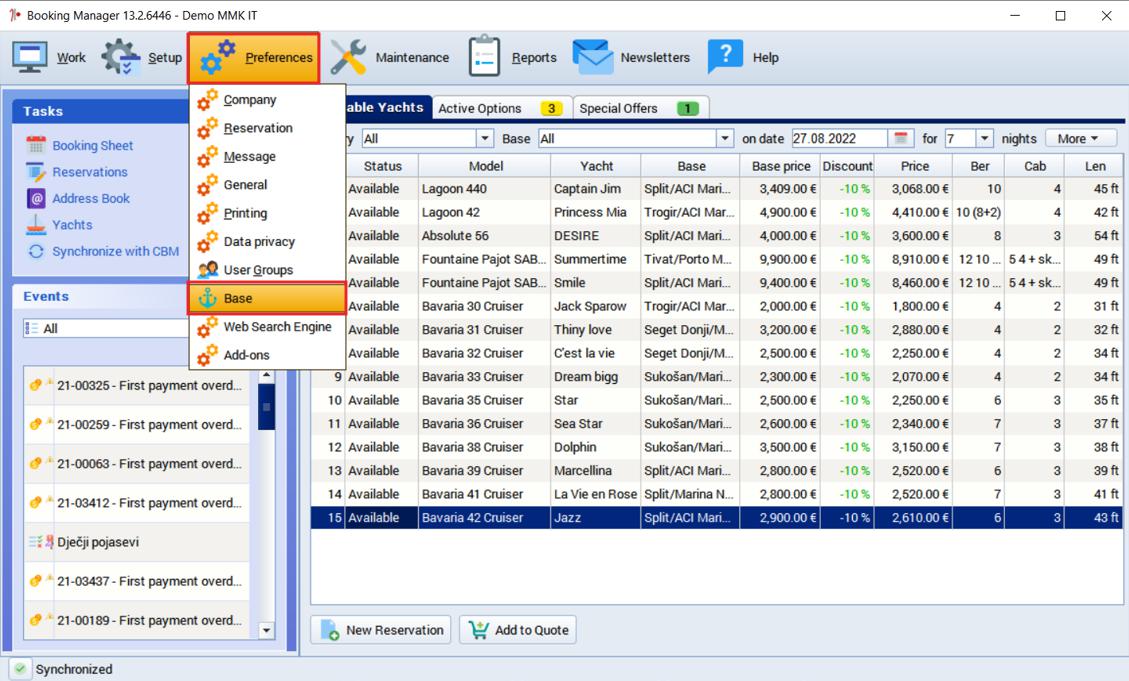 Select a base for which you wish to add the documents.
Go to the tab Documents
Click on New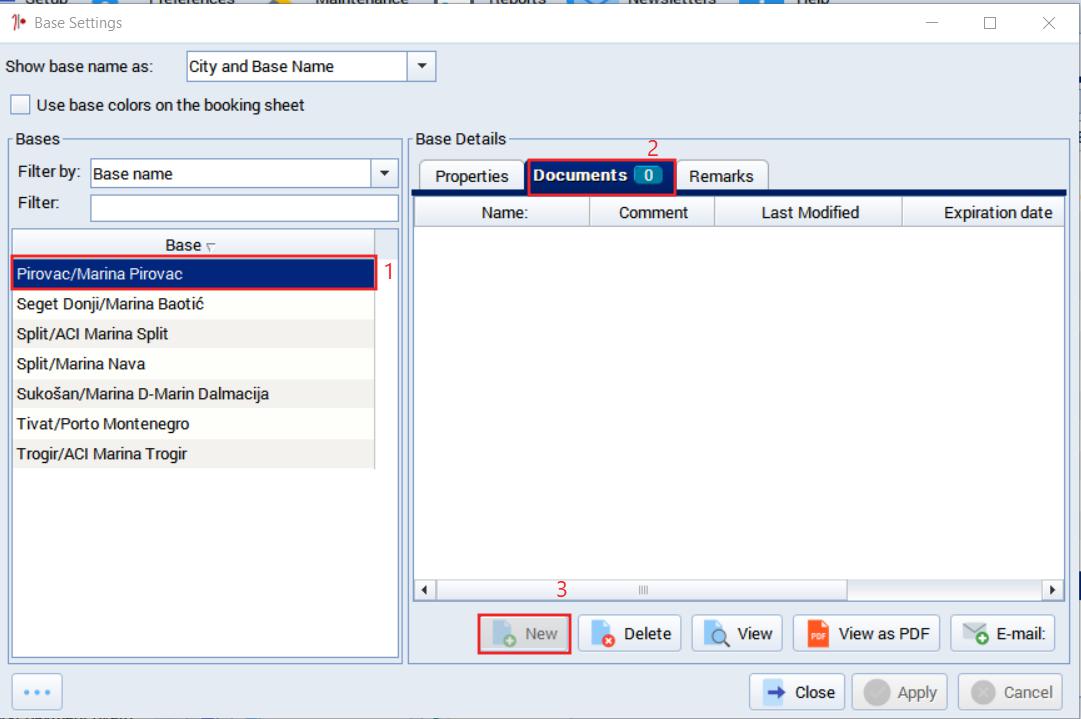 After the pop-up window for selecting the document will appear
Select location on your computer to upload a document
Choose Base info document
Select Open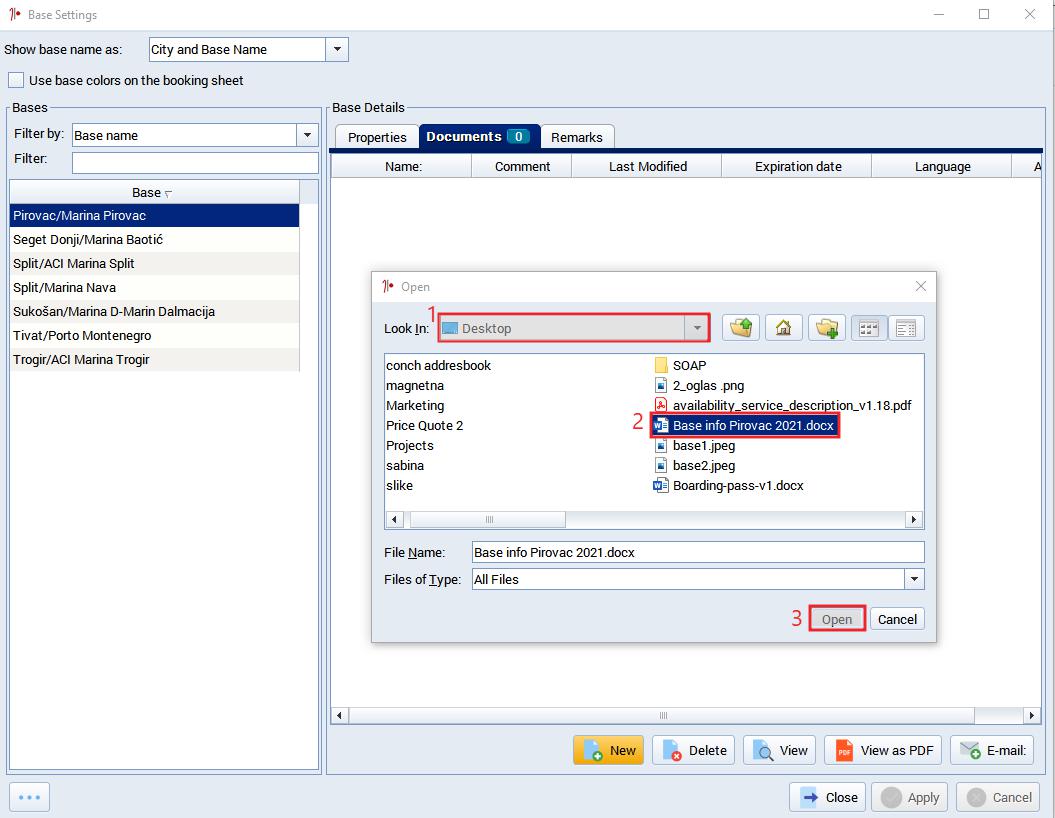 Base info document will be attached to your selected base
You can change the Name of it
If you want, you can add a Comment
Last modified is the date when the document was added
The Expiration date is until when Base info will appear
You can choose for which Language it will be attached
Choose if you want to Attach it to your emails
If you select View Base info will open in Word format
If you select View as PDF it will open in PDF format
You can send Base info by E-mail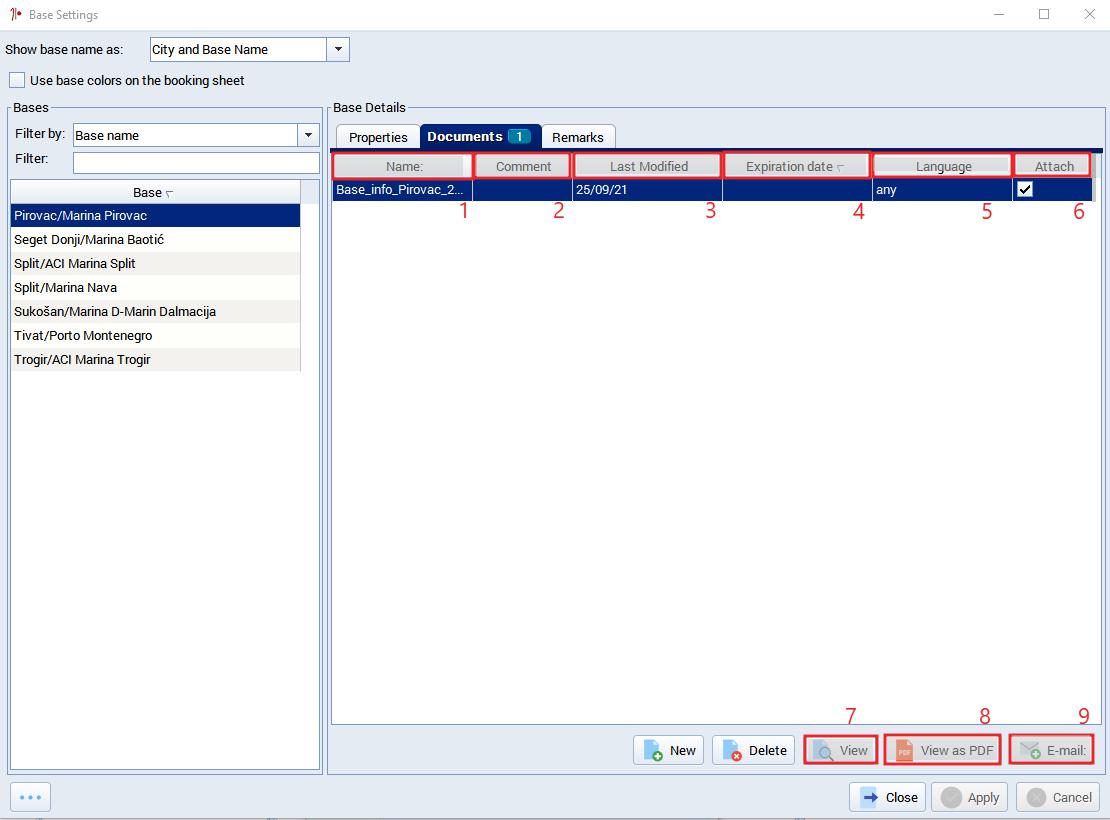 You can repeat for adding additional documents for the same base if required or select another base.
2. Sending the documents
Once you added the document and marked the document to be attached now it will be placed in the attachment in your e-mail when you are sending quick price quotes or reservation information.