The Booking Manager system has a feature that allows you to hide or show Agency commission on the invoice of each reservation individually which is very useful if you are working in different ways with different agencies.
Issuing an Invoice with Standard Settings on the Reservation
Normally on the invoice, you have the Agency commission in the calculation and it is displayed on the Invoice (1.) and calculated into the Total (2.).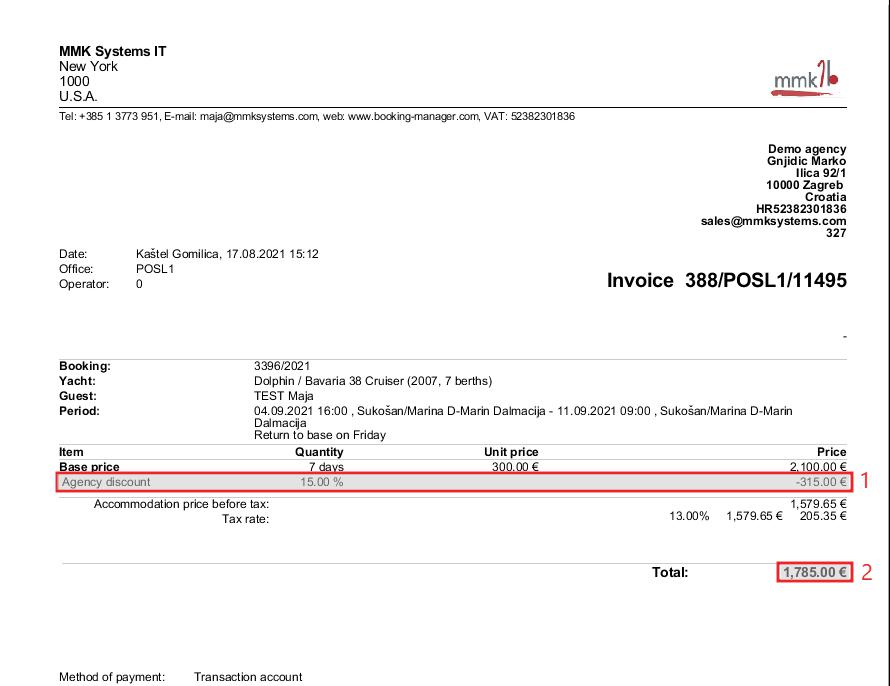 If you wanted to hide the Agency commission in this case you would have had to delete the commission from the reservation and issue the invoice.
Separate Agency Commission from the Invoice
Go to Work > Reservations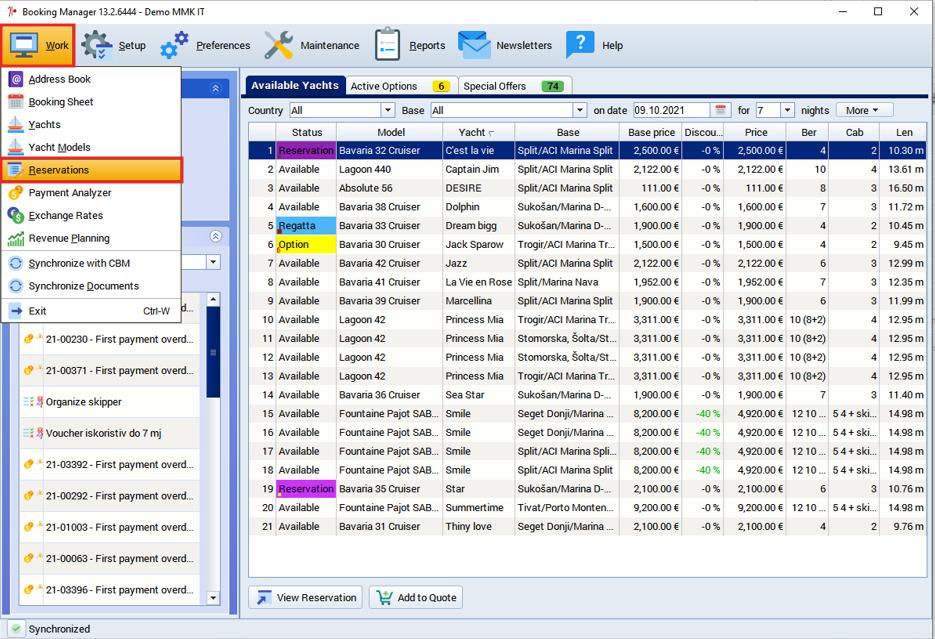 Go to tab Reservation
Find Separate commission invoice
Place a check
Press Apply when done.
This will now enable you to have the Agency commission remain in the calculation, but not show on the invoice.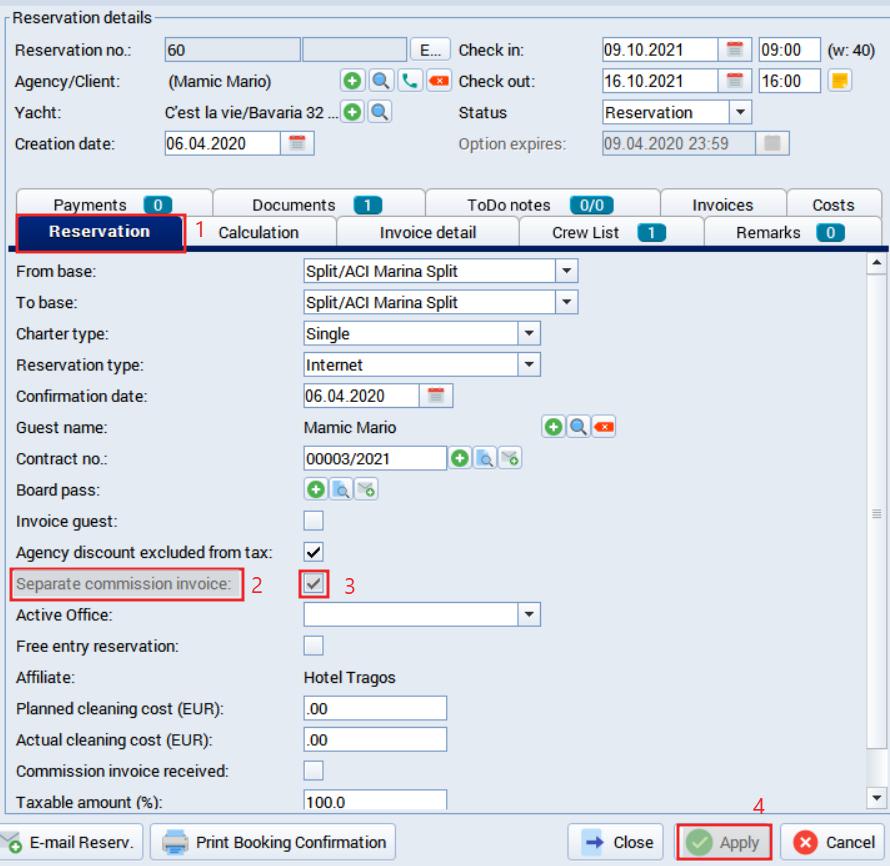 If you print the Invoice with this setting
the Agency commission is removed from the tax calculation
and from the total price (even though it is still present in the reservation.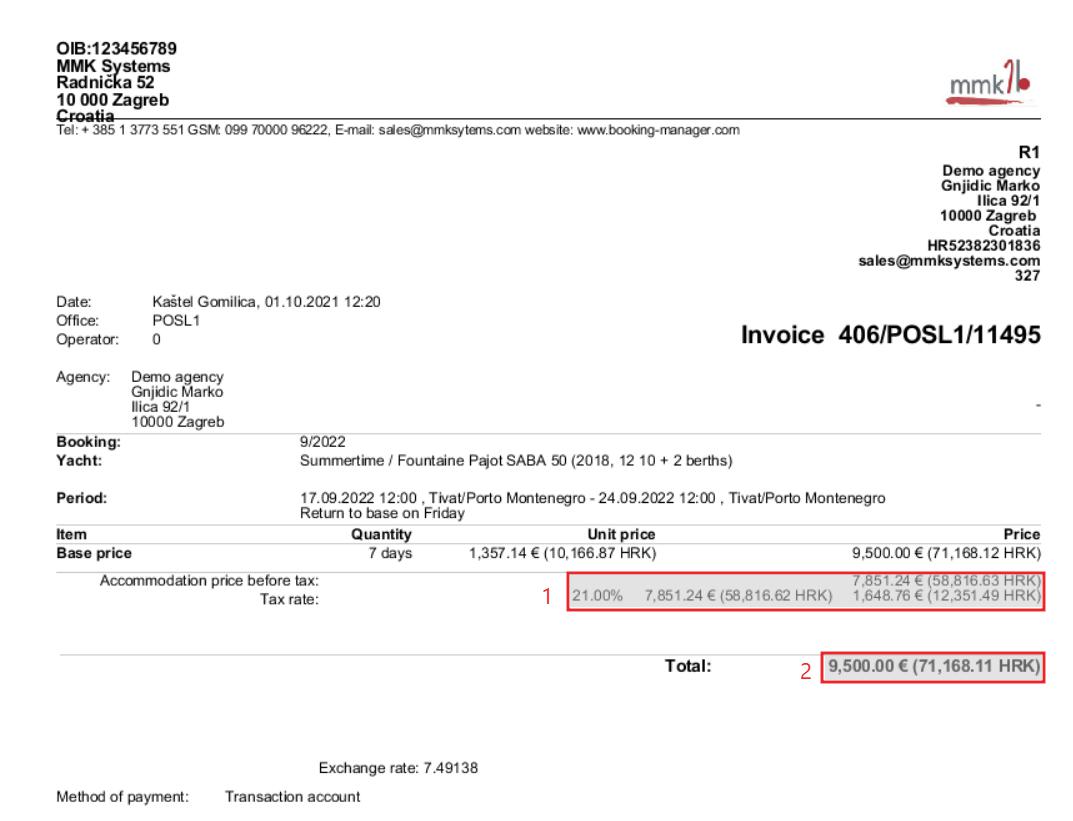 Note that even though this option is activated the Agency commission will still be visible and calculated on the booking confirmation.